5 April 2022

Welcome to the RUIN gaming Community! Established in 2004.
Twitch, Youtube, Facebook, Twitter, Instagram, Patreon
Current Focus: Casual content in World of Warcraft, Star Wars The Old Republic and Final Fantasy XIV, we have additional areas of interest in a variety of upcoming MMORPGS!
RUIN is currently engaged in Alpha testing of Ashes of Creation and actively reviewing Star Citizen for a potential future campaign!
SWTOR: Celebrating 10 Years and Looking Forward
We remain excited for the future, with many improvements in the gaming genre on the technological front with the introduction of new consoles as well as next generation gaming engines and intellectual properties! Unreal 5 engine is of particular interest to us in 2022!
The RUIN community meets every Tuesday at 6PM Pacific Standard Time on Discord to recognize outstanding members for promotion, discuss gaming news, events and scheduling for the upcoming week!
ABOUT RUIN

The community came together during the 2004 launch of World of Warcraft. The guild assumed the name RUIN during the Warhammer Online campaign which culminated in the World First Inevitable City conquest.
Welcome to RUIN Gaming! Join one of the best gaming communities on Twitch, stop by the stream chat and Discord! Thank you to all of our long time members and supporters
RUIN GUILD MEETING UPDATE
Save the Date — The Future of Warcraft
THE WORLDS OF WORLD OF WARCRAFT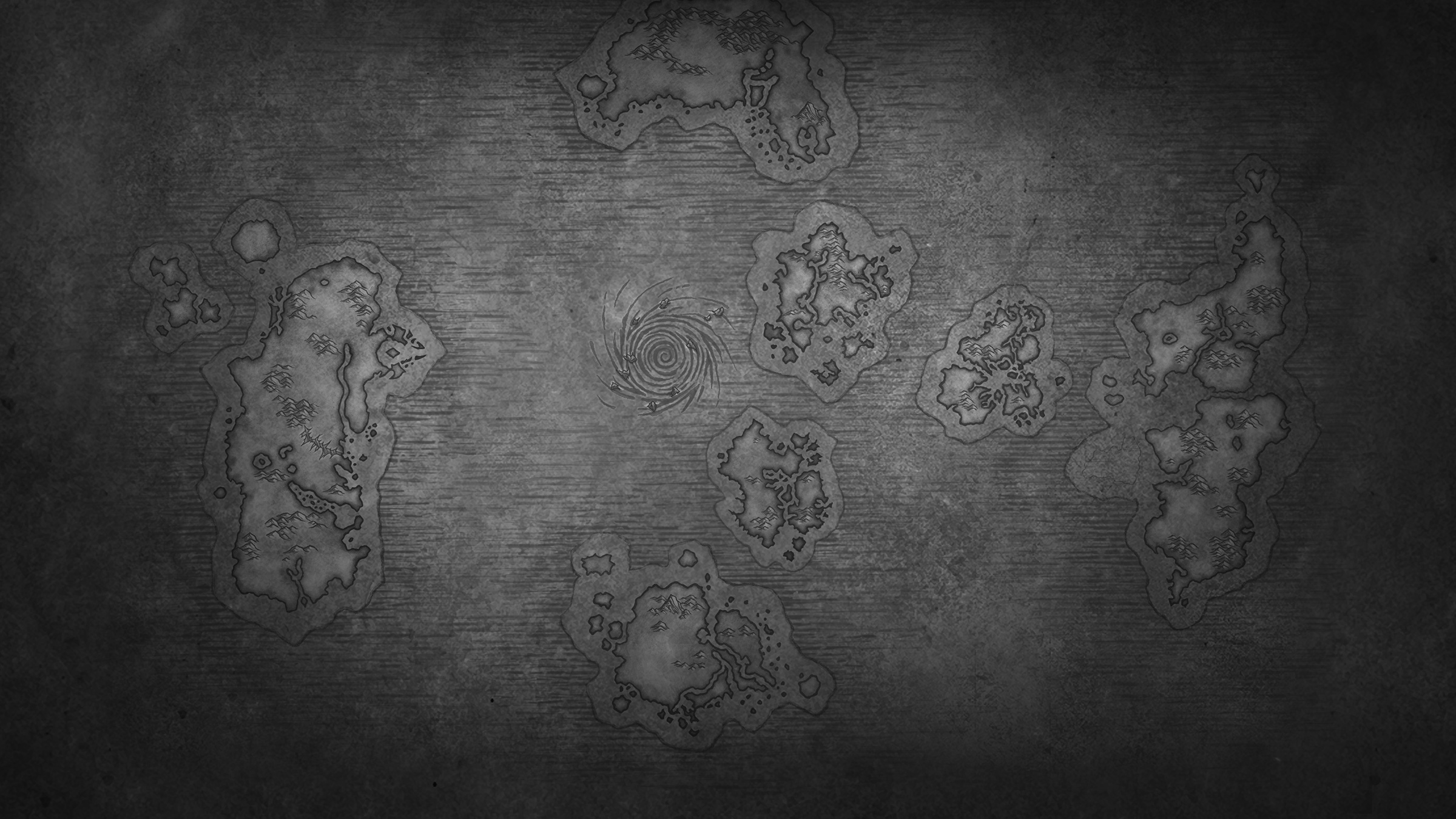 On April 19, the World of Warcraft development team will reveal the next expansion. We're excited to show you what we've been working on and where your adventures in Azeroth will go next.
Community Survey
Promotions
Updated Moderation Academy
RUIN will continue to diversify our streaming and content schedule to cover a broad spectrum of new and recently updated games. Additional community events in Star Wars the Old Republic, The Elder Scrolls Online and Destiny 2!
Shadowlands is Over… Long Live Dragonflight! Expansion Endings & New Beginnings
World of Warcraft 10.0 Dragonflight has been accidentally revealed as the next WoW expansion 10.0! And with Shadowlands now being officially over from a story point of view with the judgment of Sylvanas and the release of Christie Golden's Sylvanas novel, it's time to talk endings and new beginnings with our own judgment of Shadowlands as a whole and a look forward to Dragonflight
9.2 Launch
The Jailer now holds the key to forging a new reality where all souls kneel in his service. In a final stand, Azeroth's heroes must pursue him into the mysterious realm of Zereth Mortis, where the Progenitors first forged the afterlives. Stand together in the Shadowlands' darkest hour and defy Death to decide the fate of the cosmos before all you know is undone. Source: Blizzard
March 1 – Normal and Heroic difficulties. Note that the last three bosses (Lords of Dread, Rygelon, and The Jailer) will NOT be available in this first week.
March 8 – The remaining three bosses unlock for Normal and Heroic. All bosses are available for Mythic. Raid Finder Wing 1: Ephemeral Plains (Vigilant Guardian, Skolex, the Insatiable Ravener, Artificer Xy'mox, Halondrus the Reclaimer) becomes available.
March 22 – Raid Finder Wing 2: Cornerstone of Creation (Dausegne, the Fallen Oracle, Prototype Pantheon, Lihuvim, Principal Architect) becomes available.
April 5 – Raid Finder Wing 3: Domination's Grasp (Anduin Wrynn, Lords of Dread, Rygelon) becomes available.
April 19 – Raid Finder Wing 4: The Grand Design (The Jailer) becomes available.
Executive Summary
RUIN will continue to encourage our community members to branch out into the full spectrum of online multiplayer games through our Summer 2021-2022 Campaign.
Serving a mission that is greater than gear score.
Large parts of the RUIN community are deliberately moving away from Activision Blizzard games towards more healthy environments to build communities. Star Wars: The Old Republic, Final Fantasy XIV and other games align more closely to our values. Strong interest in new and upcoming games.
We need fun, engaging content that encourages players to grow together as teams and individuals.
World of Warcraft and other MMORPGS. 
MMOs, at their core, are games that provide for the communal experien ce of the Great Myth which is a fundamental human pursuit throughout nearly every culture and time in history. Intellectual properties such as, Star Wars, World of Warcraft, Elder Scrolls, etc. are modern adaptations and additions to the great human myth telling tradition. Expansive universes in which the heroic journey of many trials can be more directly experienced.
We encourage members to immerse themselves in the rich lore and ever expanding stories that are the foundation of every game we play. Invest time and pride into your characters! Strive to  fully enjoy the online gaming experience within our community!
Have fun and win!
COMMUNITY
Our mission is to provide an oasis for gamers and a much needed escape from the real world intended to uplift morale and provide a hopeful place to socialize, make new friends while maintaining connections with all of those we have met along the way over the last sixteen years.

This last year has been extremely difficult, presenting many unforeseen challenges and significant losses, the impact on the greater gaming community has been significant.
CHARITIES
Below, you'll find a list of charities who are active on Twitch and working to help those affected by COVID-19. We've also shared some best practices for charity streams to help you get started.
Our response during the pandemic is critical. The disease itself will not define us but our response to it will. As individuals and as a community, this is a time to come together and help out those in need.
We also thank everyone for their resilience, charity, and outstanding contribution during this difficult period. We appreciate the outstanding service our members have provided to each other and the greater gaming community. We will continue to grow and improve as a community to meet and overcome all challenges in and out of game. 
There is no doubt that 2021 will continue to be a difficult period.  Our excitement over upcoming World of Warcraft and other game releases, expanding our presence, and engaging in a continual process of improvement helps us to weather the difficulties we face outside of the gaming community. RUIN hopes to continue to provide a place where people can relax and enjoy the greater gaming community.
RUIN's Discord server has reached over 11,000 members! 
We continue to remain a supportive meritocracy, where our success is a direct result of finding new gaming leaders and team-builders within our community, then empower them through providing resources, training, support, and a friendly community to become the best possible leaders. We utilize the features of Discord to make all of this possible including tech support, suggestion channel, gaming news, and guides for our favorite games.

RUIN has several channels dedicated to daily life such as: health and wellness, music, our live Ruin Lounge with Groovy Bot streaming music, technical support for community members, news (media) outlets, all combined with a healthy sense of humor and maturity. To promote further fun within the community, RUIN has also provided numerous user generated activities, contests, giveaways and other charitable events.

All members and officers have the opportunity to provide feedback through the weekly guild meetings and our Discord server channels. This helps us to adapt and improve to continue to make the community thrive and be an enjoyable experience for everyone.
Discord Meeting Schedule
General meeting:

Tuesday 6PM PST / 9PM EST

Officers meeting:

Tuesday 5PM PST / 8PM EST
GAMES
Core Branches in 2021
RUIN Private Servers
Upcoming Games of Interest
Would you like to be a member of the RUIN officer team or help the community directly?

We are always on the look-out for new officers in all of our gaming branches. Members with prior gaming experience, administrative abilities, military backgrounds, or those who simply want to learn to be a leader for the first time and have the enthusiasm to step-up and lead groups or help within the RUIN community should feel free to ask in our Discord server for officer training and promotion. It's all of you taking the time to help as much as you that makes RUIN as successful as it is today!
SOCIAL MEDIA
We aim to provide exciting content on current and upcoming games via YouTube, Twitch, Social Media and more. Subsequently, we encourage Game Developers to provide our community with massive multiplayer content that we have always envisioned, bringing virtual communities into a fully realized and complete state. We hope to engage an increasingly wide player base and keep invested in currently popular and upcoming gaming platforms by utilizing our social media well.
ANNOUNCING THE LEGACY OF THE BRETONS YEAR-LONG SAGA & HIGH ISLE CHAPTER
DIVE DEEP INTO YOUR NEXT BIG ADVENTURE DURING THE ESO: HIGH ISLE CHAPTER PREVIEW!
Delve into the history and culture of a noble chivalric people, explore a stunning never-before-seen location, and uncover a mysterious new threat in The Elder Scrolls Online: High Isle and Legacy of the Bretons year-long adventure.
A HIGH ISLE DISCUSSION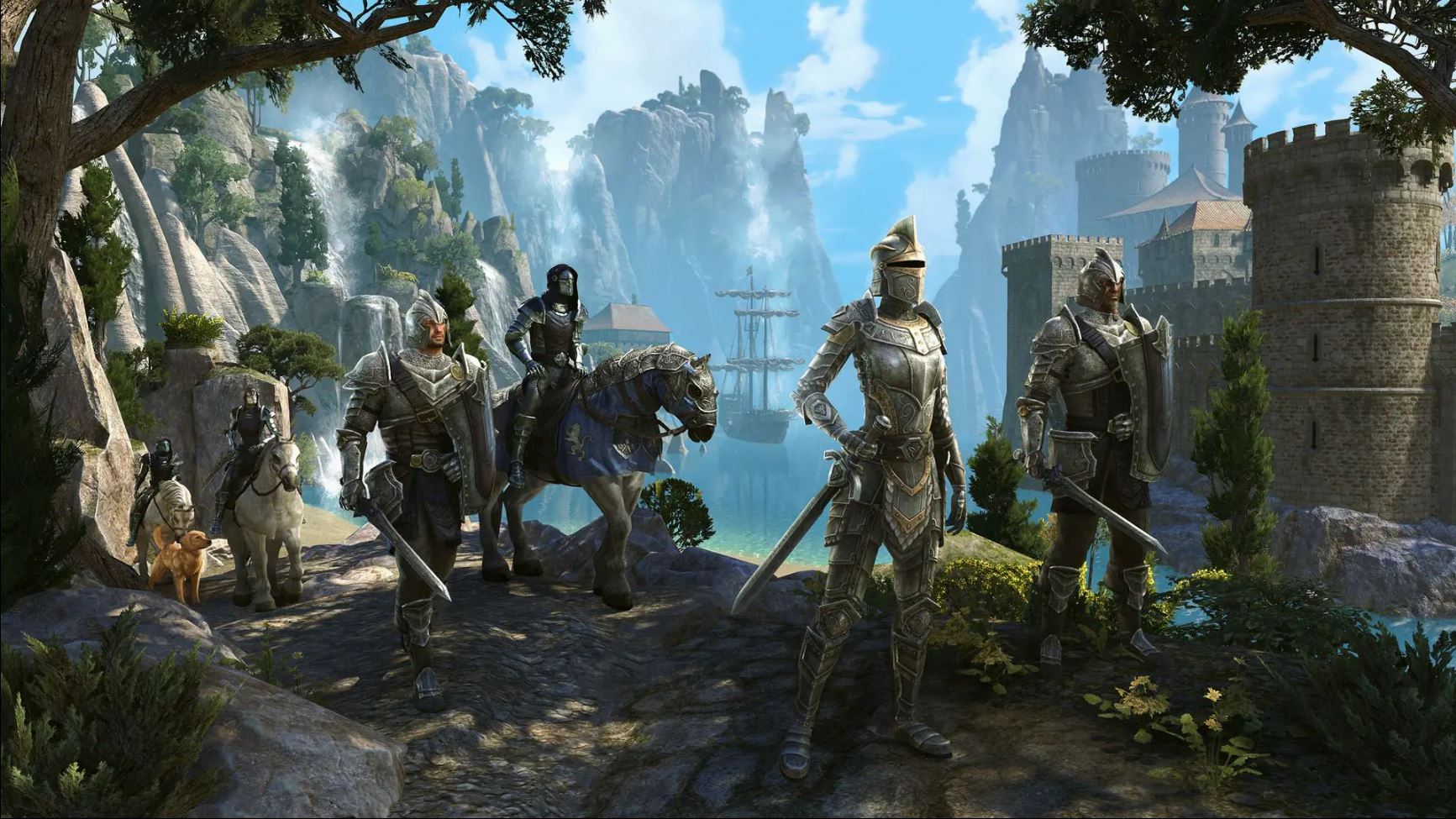 The Elder Scrolls Online: High Isle Chapter Preview livestream will begin Thursday, April 14 at 4PM EDT, on Twitch.tv/Bethesda. During the show, Creative Director Rich Lambert, Art Director CJ Grebb, and Writer-Designer Taylor Cyr team up to discuss the latest Elder Scrolls year-long adventure (spoiler-free!) and share some High Isle gameplay.
EVENTS
RUIN traditionally hosts a variety of guild events in and out of game. Including Blizzcon, movie premiers, summer vacation retreats and other gaming or entertainment industry related conventions and events!
The Roadmap featured here, is based on an extensive collaborative effort to review games all across the MMO Genre to build a concise vision of what we hope to achieve. We constantly gather suggestions and feedback directly from our communities and players in order to effect change and positive reforms within RUIN.
Plans are being developed to also host viewing parties of various popular series that include The Mandalorian, and some from the Marvel Cinematic Universe. 
GAMING BRANCHES AND OBJECTIVES
RUIN Gaming is one of the largest multi-gaming communities in the world and the largest in World of Warcraft with branches on 30 servers.
Congratulations on the successful completion of the World of Warcraft: Battle for Azeroth War Campaign! RUIN sincerely thanks all members of the Alliance who fought and won the fourth war under unprecedented conditions of challenge in and out of game.
In game events are intended as a morale improving victory lap and a method to thank and reward the many thousands of Alliance players for their incredible, undefeated, Warmode campaign during the 4th war!
We remain optimistic about World of Warcraft: Shadowlands, which has enjoyed a strong launch and an enthusiastic reception from our community members, offering an enormous number of daily activities to keep players engaged and entertained.
RUIN now welcomes you to The Shadowlands!
GUIDES
Comprehensive information and guides to assist new and returning players to progress and improve in Shadowlands!
Go beyond the veil and enter the afterlives in the newest expansion, Shadowlands. Comprehensive RUIN Community guides and resources for all Shadowlands players!
BLIZZARD COMMUNITIES
Bring your friends and family of the same faction together cross-realm through our new World of Warcraft Communities feature:
The 'Legacy of the Sith' expansion is live!
The new Star Wars: The Old Republic – Legacy of the Sith expansion brings you to uncharted parts of the galaxy while pursuing Darth Malgus. Explore two new planets, a new Flashpoint, earn new rewards during the new Galactic Season, and more!
Star Wars: The Old Republic offers one of the best leveling experiences of any MMORPG currently available. Engaging and immersive story driven game play allows for an unparalleled role playing experience, with enormous character customization and development all within the award winning Bioware Knights of the Old Republic universe.
GUILD EVENTS
RUIN in SWTOR provides a wide spectrum of player content.
Operations
Casual PVP
Planetary Conquest
Uprisings
Flashpoints
This DLC offers content from the kingdom of Nemedia and it lets you build stunning castles, decorate them with beautiful placeables and use new armors, saddles and weapons.
Want to add some new towers to your camp, or perhaps build something completely new in the Nemedian style, then this is the DLC for you!
People of the Dragon Pack is also available as part of the Conan Exiles – Complete Edition on Steam and Conan Exiles – Complete Edition October 2021 on Xbox and PlayStation.
Conan Exiles is an open-world survival game set in the brutal lands of Conan the Barbarian. Survive in a savage world, build your kingdom, and dominate your enemies in brutal combat and epic warfare.

Start with nothing but your bare hands and forge the legacy of your clan, building anything from a small home to gigantic fortresses and entire cities. Wage war using swords, bows, siege weapons, and even take control of giant avatars of the gods and lay waste to enemy cities.
Explore a vast, seamless world full of challenge and opportunity. Hunt animals for resources, slay monsters for treasure, and delve deep underground to discover the secrets of ancient civilizations.
It is time to mount your steeds and ride across the plains of the Exiled Lands. One of the most sought-after features since Early Access launch is a reality: Mounts are now available in Conan Exiles!
The fight for survival is difficult and relentless. With the all new Blood and Sand pack you can crush your enemies wearing new armors and wield fearsome weapons while fighting in new vaulted tunnels and arenas.
RUIN has returned to Final Fantasy XIV!
Additional information: Ruin FFXIV
Guild Departments:
PVP – Player versus Player
PVE – Player versus Environment.
Technical Officers: Infrastructural development and upkeep.
PVP – Player versus Player
The PVP Department of RUIN develops PVP doctrine; establishes standards; and builds the future fighting force of RUIN.
PVE – Player versus Environment
The PVE Department of RUIN plans, schedules and progresses through group Player versus Environment content.
RUIN Technical Corps
The RUIN Technical Corps provides information technology and engineering services in support of RUIN. Warrant Officers are technical leaders and specialists.
The mission of the RWD is to develop and maintain information technology for RUIN across all current and future platforms.
Maintaining the Ruin Discord and promoting a strong presence on social media with the objective of sharing the gaming experience with a wider audience. Providing for the training, education, and inspiration of recruits in order to encourage each member to become a competent leader of character committed to the values of professional excellence and service to the greater RUIN community.
The RUIN Warrant Department reports directly to guild leadership.