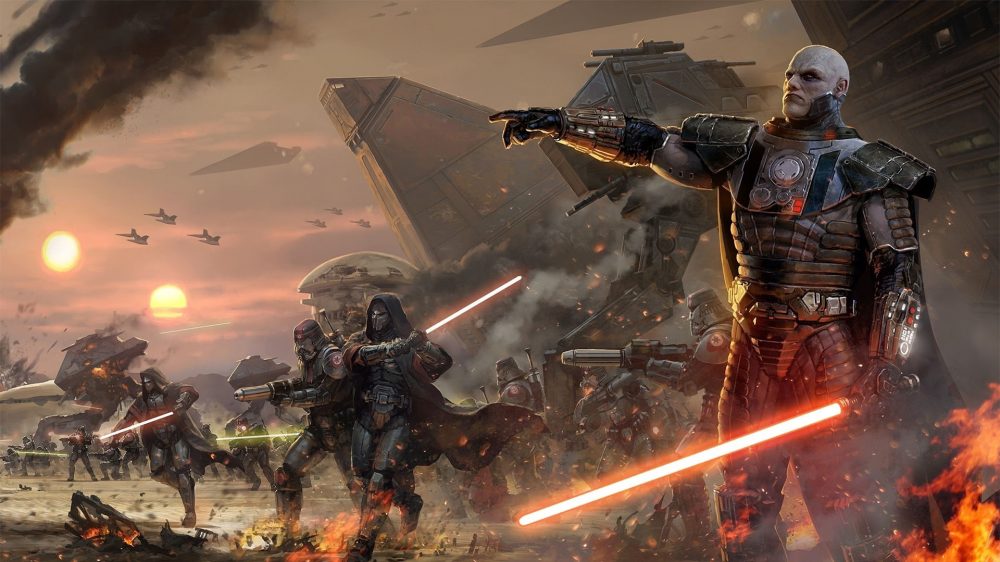 Come join Ruin in Star Wars: The Old Republic
Guilds:
Sith Empire - Satele Shan Shan Server.
Republic -  Satele Shan Server.
RUIN is a Discord based multi game online gaming community. Discord is a next generation voice communication and multimedia platform.
We believe in achieving impressive results without needless elitism. An inclusive Gaming Community providing the full spectrum of  Star Wars: The Old Republic content for our members. All members are provided assisting character progression and their Alliance campaigns! We are constantly searching for talented players interested in taking a more active leadership roles within Ruin.
Goals and Objectives:
RUIN has opened operations on the Harbringer server with Sith Empire and Republic branches. The guild provides an active Galactic Command system environment: PVP and PVE community Operations, structured PVP, World Boss clears with the objective of strong character progression for all members.
Galactic Command is a brand new progression system coming in Star Wars™: The Old Republic's™ newest expansion, Knights of the Eternal Throne. Premium players (subscribers) who have reached Level 70 can access Galactic Command from anywhere! This system puts everything in the universe at your fingertips, accessible through one interface. With every battle you face, including Warzones, Operations, new erupting action-packed Uprisings, you earn Command Rank, unlocking increasingly more powerful rewards and impacting the balance between light and dark side forces galaxy-wide. Source – Bioware