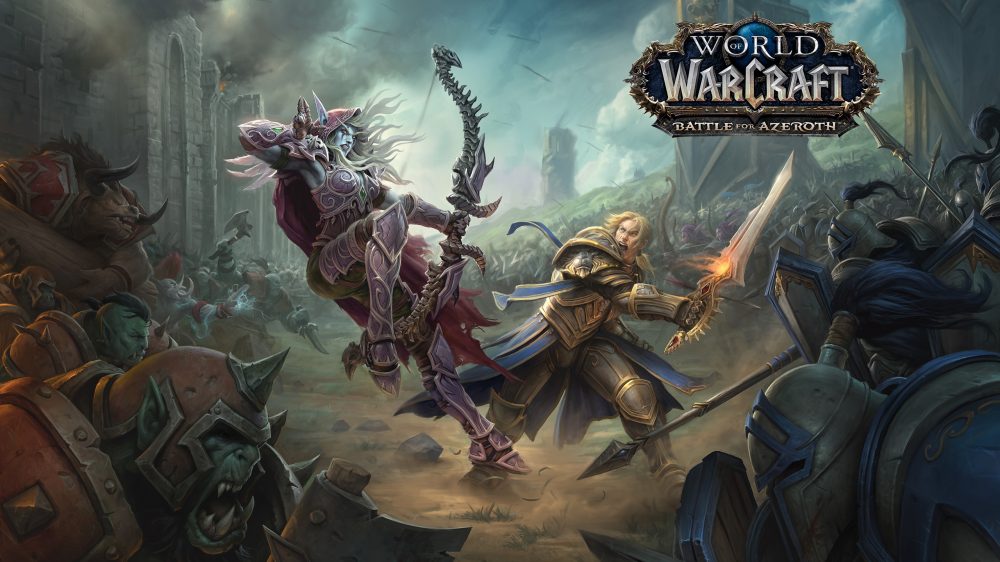 RUIN in World of Warcraft Legion and Battle for Azeroth
Guilds: Ruin Gaming, Ruin, Ruin Nation, Ruinous
Factions: Alliance and Horde
Servers:
ALLIANCE SERVERS
HORDE SERVERS
Battle for Azeroth Arrives August 14!
RUIN is a Discord based multi game online gaming community. Discord is a next generation voice communication and multimedia platform.
We believe in achieving impressive results without needless elitism. An inclusive Gaming Community providing the full spectrum of  World of Warcraft content for our members. All members are provided with assistance in reaching level 110. We are constantly searching for talented players interested in taking a more active leadership roles within Ruin.
Goals and Objectives:
RUIN provides an active progression raid environment as well as structured PVP, World Boss clears with the objective of strong character progression for all members.
Current Raid Tier: 7.3.5 Antorus The Burning Throne
At the core of Argus lies Antorus, the Burning Throne. From this seat of power, Sargeras drives his Burning Crusade to ravage the cosmos.
Within the Throne's nigh-impenetrable depths, primordial powers are being forged into weapons of utter annihilation. Should these voices rise to serve their master, the final hour will fall upon all of creation.
The time has come for the forces of the Alliance and Horde to confront the Burning Legion within Sargeras' seat of power. Antorus, the Burning Throne, awaits—along with the formidable dangers within. - Blizzard
RUIN has a long history in World of Warcraft active since launch in 2004. Progression focused, RUIN encourages members to experience all major aspects of gameplay in the rich Warcraft universe. The Legion expansion is the strongest expansion in many years, providing a wealth of content and major reforms and improvements to the core Warcraft experience!