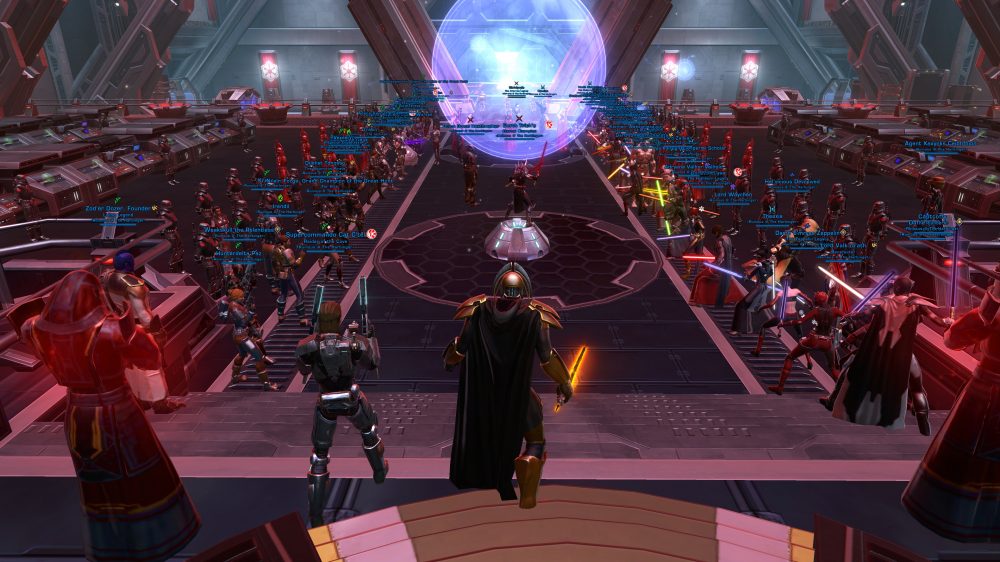 The RUIN community meets every Tuesday at 6PM Pacific Standard time on Discord to recognize outstanding members for promotion, discuss gaming news, events and scheduling for the upcoming week!
RUIN, a long standing gaming community with over a decade of experience playing together! Please take full advantage of the many guild perks and benefits provided to all members!
RUIN traditionally hosts a variety of guild events in and out of game. Including Blizzcon, movie premiers, summer vacation retreats and other gaming and entertainment industry related conventions and events! Additional information on scheduled events can be found on the RUIN community forums.
Ruin Gaming is a multi-gaming community with members from all over the world. Currently, we are playing Elder Scrolls Online, World of Warcraft and Star Wars: The Old Republic. We also have a large presence in other games such as Star Citizen, Guild Wars 2, Overwatch, Diablo III and more.