11 April 2023

Welcome to the RUIN gaming Community! Established in 2004.
Twitch, Youtube, Facebook, Twitter, Instagram, Patreon
The RUIN community meets every Tuesday at 6PM Pacific Standard Time on Discord to recognize outstanding members for promotion, discuss gaming news, events and scheduling for the upcoming week!
NEW Best Evidence Yet of 3rd Evoker Spec In EARLY 10.1!
World of Warcraft Dragonflight patch 10.1 is EARLY and launching on May 2nd! This puts Dragonflight patch cadence on LEgion time, which is a very good thing indeed. In this episode Taliesin looks at the new Trading post and the Blades of Elune controversy, plus the new voice lines which serve as pretty definitive evidence of a new Ethird evoker specialisation based around… support and buffs like a bard? Join us for the Weekly Reset!
Mark Your Calendars: Embers of Neltharion Goes Live May 2!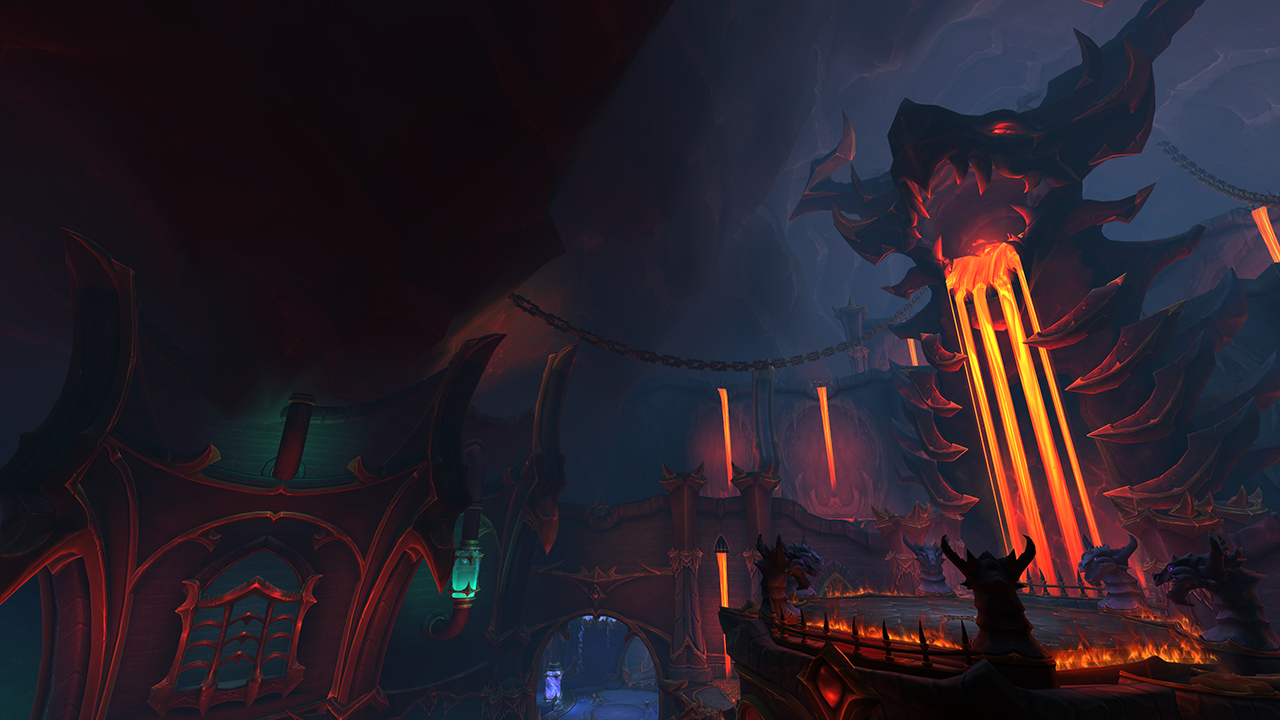 Join your allies for the continuing adventure through the Dragon Isles with our next content update. You'll explore an all-new zone, meet new allies, discover hidden treasures, and more.
New Zone: Zaralek Caverns – Gather your courage as you venture into this mysterious underground cavern.
Cross-Faction Guilds: Players who have been enjoying Cross-Faction Instances now can join the same guild as their opposite-faction friends and benefit from conveniences like shared chat and guild repairs.
Fyrrak Assaults: Fyrakk's forces are gathering resources at Suffusion Camps located in the Azure Span and Ohn'ahran Plains. It's up to the heroes of Azeroth to disrupt their efforts to lure Fyrakk and his disciples out.
Meet New Allies: As the heroes of Azeroth pursue enemies into the dangers of Zaralek Cavern, they are aided by the local inhabitants found under the Dragon Isles — the molefolk known as "Niffen" and the Drogbar.
And more…
World of Warcraft Patch 10.0.7 is here with the new Forbidden Reach zone and Rare hunting, amazing Story Quests and cutscenes including the Human and Orc heritage armor questline and of course, the Onyx Annulet, the main power progression grind featuring Primordial Gemstones. But why do people hate it? Taliesin and Evitel take a journey through everything that people are upset about in the new patch, and why it might be the best half-patch ever
Current Focus: Casual content in World of Warcraft, Star Wars The Old Republic and Final Fantasy XIV, we have additional areas of interest in a variety of upcoming MMORPGS!
Work on your characters in SWTOR, ESO and our private survival servers: Ark Survival Evolved, Conan Exiles, Minecraft etc. 
Dragonflight Campaign. Raid and PVP team formation.
Discord and guild community recruitment and inactivity clear. 
Long term Guild sustainability fundraising.
RUIN livestream studio project.
RUIN is currently engaged in Alpha testing of Ashes of Creation and actively reviewing Star Citizen for a potential future campaign!
RUIN plans to become the largest guild in World of Warcraft and build strong branches in Star Wars: The Old Republic, The Elder Scrolls: Online, Final Fantasy XIV, as well as our upcoming beta testing initiatives for MMORPGs and survival games.
World of Warcraft (WoW): As the flagship game of our guild, we are committed to expanding our presence and influence within WoW. Our goals include recruiting new members who are dedicated to raiding, mythic dungeons, and PvP, as well as fostering a positive and inclusive community. We will continue to organize regular guild events, such as raid nights, battleground groups, and social gatherings, to promote camaraderie among our members.
Star Wars: The Old Republic (SWTOR): We recognize the potential of SWTOR as a popular MMORPG and aim to establish a strong branch within the game. We will actively recruit players who are passionate about the Star Wars universe and interested in all aspects of SWTOR gameplay, including operations, flashpoints, PvP, and roleplaying. We will also encourage cross-game participation among our members, allowing them to enjoy both WoW and SWTOR.
The Elder Scrolls: Online (ESO): ESO is another game with a dedicated player base, and we are excited to establish a solid presence in Tamriel. We will focus on recruiting members who are interested in PvE content, such as trials and dungeons, as well as PvP campaigns. We will organize regular ESO events, including guild runs, group activities, and social gatherings, to foster a thriving ESO community within our guild.
Final Fantasy XIV (FFXIV): FFXIV has gained popularity in recent years, and we want to tap into this growing player base. We will recruit members who are passionate about the Final Fantasy franchise and interested in raiding, dungeons, and PvP in FFXIV. We will also provide resources and support to help our members excel in this game, including guides, mentoring, and in-game events.
Beta Testing: As a forward-thinking guild, we are always looking for opportunities to participate in beta testing for upcoming MMORPGs and survival games. This allows us to stay ahead of the curve, explore new games, and provide valuable feedback to developers. We will actively seek out and participate in beta testing initiatives, and encourage our members to join us in exploring new gaming experiences.
Guild Leadership: To effectively manage our guild's growth and operations, we will continue to invest in strong guild leadership. Our officers will work closely with the guild master to oversee recruitment, event planning, member management, and community building. We will also establish clear communication channels, such as Discord and guild forums, to facilitate communication among our members and ensure that everyone is informed and engaged.
Member Engagement and Retention: We recognize that our guild's success depends on our members' engagement and retention. We will continue to prioritize member satisfaction by providing a welcoming and inclusive environment, regular events and activities, and opportunities for members to contribute and advance within the guild. We will also actively seek feedback from our members and address any concerns or suggestions to ensure that our guild remains a thriving community where everyone feels valued and included.
In conclusion, our guild's plan to become the largest in World of Warcraft and establish strong branches in other MMORPGs is centered on recruitment, engagement, and community building.
We will actively participate in beta testing initiatives to explore new gaming opportunities, while also fostering a positive and inclusive environment for our members to thrive in. Our guild leadership will work diligently to oversee operations, and we will prioritize member satisfaction and retention. With everyone's dedication and effort, we are confident in successful RUIN campaigns in World of Warcraft: Dragonflight and upcoming MMORPGS.
ABOUT RUIN
The community came together during the 2004 launch of World of Warcraft. The guild assumed the name RUIN during the Warhammer Online campaign which culminated in the World First Inevitable City conquest.
Welcome to RUIN Gaming! Join one of the best gaming communities on Twitch, stop by the stream chat and Discord! Thank you to all of our long time members and supporters!
RUIN GUILD MEETING UPDATE
New Guild Calendar
Patron Thursday Events
Exclusive community driven events in the Subscriber Events channel! Upcoming game content
Friday RUIN after Dark! 
Traditionally Grand Theft Auto Five and other popular games in a relaxed fun environment on Discord. Social drinking encouraged, spend time with your guild mates doing Heists, Races and other iconic content across the best massive multiplayer games! Get to know your guildmates, make friends and plan for the future!
Saturday Whiskey and Murder!
Play the best in multiplayer online Shooters! Destiny 2, Call of Duty, Battlefield and other upcoming next generation games. RUIN is a multi gaming guild and encourages members to enjoy best in genre gaming content!
Subscriber Thursday
Casual community selected content. Tours of all games the RUIN plays!
Casual Sunday:
The World of Warcraft: Grand Tour Returns!
Comprehensive Retro World of Warcraft content: Mount and achievement clears! Rides of justice, clearing out all remaining rares for pets, mounts and other cosmetic items of interest! Currently sunsetting Battle for Azeroth and Shadowlands expansions in World of Warcraft!
Media Monday Games Tour!
Media Monday and other games tour! Final Fantasy XIV, ESO, Destiny 2, Conan Exiles, Ark Survival and other exceptional games!
Executive Summary
RUIN will continue to encourage our community members to branch out into the full spectrum of online multiplayer games through our Summer 2021-2023 Campaign.
Serving a mission that is greater than gear score.
Large parts of the RUIN community are deliberately moving away from Activision Blizzard games towards more healthy environments to build communities. Star Wars: The Old Republic, Final Fantasy XIV and other games align more closely to our values. Strong interest in new and upcoming games.
We need fun, engaging content that encourages players to grow together as teams and individuals.
World of Warcraft and other MMORPGS. 
MMOs, at their core, are games that provide for the communal experience of the Great Myth which is a fundamental human pursuit throughout nearly every culture and time in history. Intellectual properties such as, Star Wars, World of Warcraft, Elder Scrolls, etc. are modern adaptations and additions to the great human myth telling tradition. Expansive universes in which the heroic journey of many trials can be more directly experienced.
We encourage members to immerse themselves in the rich lore and ever expanding stories that are the foundation of every game we play. Invest time and pride into your characters! Strive to  fully enjoy the online gaming experience within our community!
Community Objectives
We remain excited for the future, with many improvements in the gaming genre on the technological front with the introduction of new consoles as well as next generation gaming engines and intellectual properties! Unreal 5 engine is of particular interest to us in 2023!
Have fun and win!
Gaming news of interest to the RUIN community!
State of Unreal | GDC 2023 | Epic Games
Find out about Epic's long-term vision for the future, including how we're laying the foundations for a huge, open ecosystem and economy for all creators.
Patch 10.1 Embers of Neltharion: Everything We Know
World of Warcraft Dragonflight Patch 10.1 is revealed! We've seen a secret presentation which reveals the new zone Zaralek Cavern, the new Raid Abberus, The Shadowed Crucible, new renown tree, new Mtyhic+ Dungeons for Season 2 and more! There is a PTR this week! Patch 10.0.7 is released March 21st! Taliesin and Evitel go through all the juicy deets! Source: T and E
Azeroth's New WESTERN CONTINENT & Baine is Awesome Again! 10.0.7 Story Special | The Weekly Reset
World of Warcraft Dragonflight patch 10.1 is getting closer all the time but there's still 10.0.7 to come first – and besides the new Vaults and Forbidden Reach zone and primal gemstones, the most exciting part of the new patch is the new story! Azshara, Odyn, the Old Gods, Baine, a new unexplored continent to the West of Kalimdor and like, ALL THE PIRATES make an appearance, so this episode we are taking a special look at the story elements of 10.0.7
18 GREAT CHANGES in 10.1 Which Are Easy Wins for Dragonflight
World of Warcraft Patch 10.1 is on the Horizon with it's new zone, raid and Seaon 2 – but aside from the big stuff there's loads of ESY WINS that Blizz could score next patch, with a bunch of smaller changes that would make a BIG difference. Let's take a look!
5 Things You Need To Know | Secrets of Ulduar
Join Brann Bronzebeard's expedition to unearth the Secrets of Ulduar on January 19! Watch
The Dragonflight 2023 Road Map is AMAZING!
The Trading Post Opens for Business!
Get ready to collect Trader's Tender when the Trading Posts in Stormwind and Ogrimmar open for business on February 1. Complete monthly activities to earn currency toward decking out your characters in cosmetic transmogs, pets, and mounts*— with new items and activities introduced every month.
Embrace your legacy with two new Heritage Armor sets—one for orcs and one for humans—coming with the release of the 10.0.7 content update.
In Development: See What's Next in Patch 10.0.7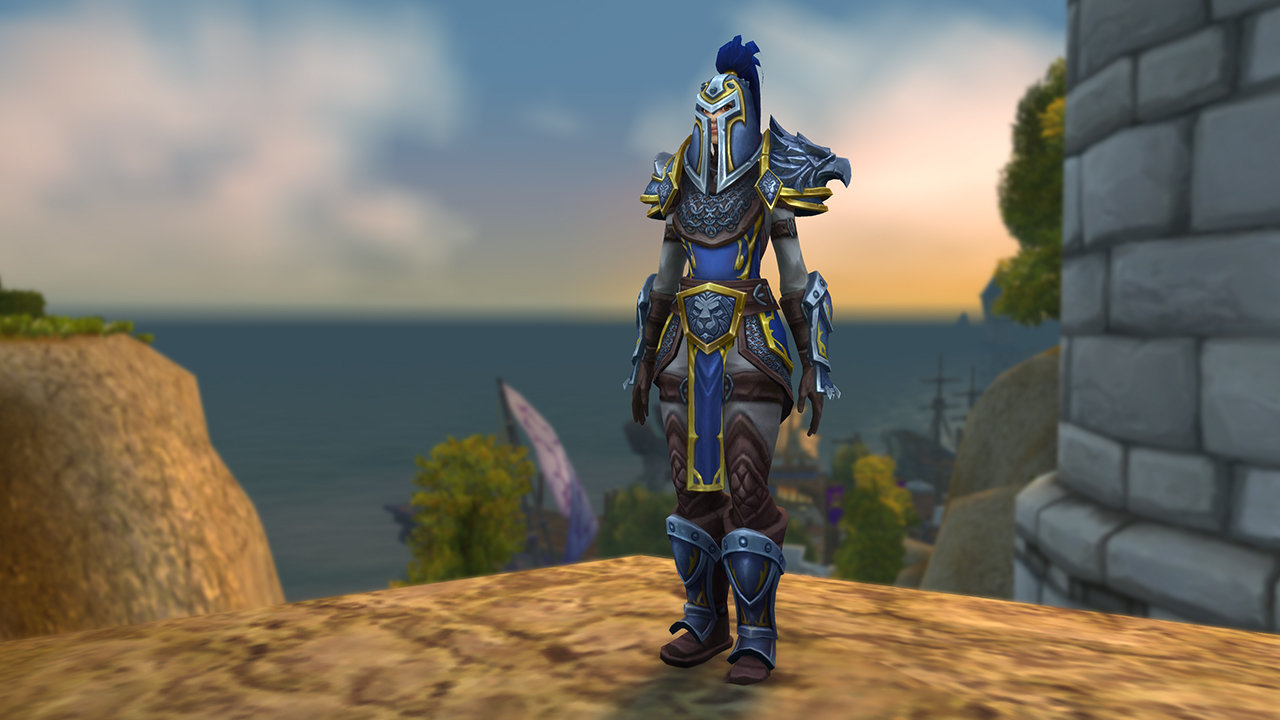 Return to the Forbidden Reach to learn more of the story of the dracthyr Evoker awakening now that the defeat of Raszageth has been secured. This zone includes new content for max-level players delving into the troubles left behind by the meddling of the Primalists and the chaos they've left behind among the elements. Players will encounter new bosses and objectives, more storms, new loot to add to their arsenal, and more.
The Recruit A Friend (RAF) program retains fan-favorite features, and it introduces a bounty of new rewards—because Azeroth is best experienced with friends at your side. Just like the previous program, you can teleport to each other with Friend-to-Friend Summoning (which works on a 30 minute cooldown).
Destiny 2 Lightfall Launch
The Witness and its newest Disciple are here. Begin a journey that will reveal the hidden threads that bind us, the ability to unravel them, and the mastery to weave them anew. With this new power in hand, find strength in your fellow Guardians and triumph in the face of annihilation.
Strand Power
Reach into the Darkness and pluck at the threads of consciousness.
A NEON METROPOLIS
Travel to a destination unlike any you've explored in Destiny 2. Cross paths with bone-chilling Tormentors and valiant Cloud Striders, join the fight against the Shadow Legion, and prevent devastation in the technologically advanced secret city of Neomuna.
SWTOR: Celebrating 10 Years and Looking Forward
With Game Update 7.2.1, players may begin earning rewards from the Galactic Season 4 and PvP Season 2 Reward tracks! We're also introducing a new 64-bit Game Client and a few changes to combat inflation.
Conan Exiles: Age of Sorcery — Chapter 3
As the Age of Sorcery comes to an epic conclusion, prepare to face the one responsible for the spread of sorcery in a brand-new boss encounter, shape your own custom Golems, and explore a fully redesigned Journey System.
Destiny 2: Lightfall – Reveal Trailer
Shattered glass glints in the starlight. Soldiers of the Shadow Legion battle with Guardians under the unmistakable shadows of the fleet overhead—the Witness and its newest disciple are here. Find strength in the Light, arm yourself with Darkness, and peer beyond the veil as you raise the stakes on an already unforgettable campaign. Legendary Mode returns.
The Elder Scrolls Online: Scribes of Fate Gameplay Trailer
Battle through time itself and save the soul of a Daedric cult in The Elder Scrolls Online: Scribes of Fate. Commence your Shadow Over Morrowind saga with two challenging new dungeons, Bal Sunnar and Scriverner's Hall, and kick off an adventure that leads to the Telvanni Peninsula and worlds beyond in the upcoming The Elder Scrolls Online: Necrom!
SCRIBES OF FATE & UPDATE 37 NOW LIVE ON PC/MAC
ALL HELL BREAKS LOOSE IN 2023—DIABLO IV IS COMING
Gather around, wanderer. Your desire to combat Lilith's legions in Diablo IV can be played out during our Open Beta and Early Access weekends—available on Windows PC, Xbox Series X|S, Xbox One, PlayStation 5, and PlayStation 4. Those who have pre-purchased Diablo IV will receive Early Access to the Open Beta from March 17–19. On the following weekend, the Open Beta will be available to everyone from March 24–26.
Power from the days of yore rests silently across Sanctuary, waiting to be uncovered once more. To what ends is for you to decide, Nephalem. Season 28: Rites of Sanctuary, goes live on February 24 at 5 p.m. PST/CET/KST. For an in-depth look at the seasonal theme, rewards, and the balance changes made between the end of the Patch 2.7.5 PTR and now, take a gander below.
Starfield: Official Launch Date Announcement
Get ready to embark on an epic journey when Starfield, the first new universe in 25 years from Bethesda Game Studios, launches on September 6, 2023.
Starfield: Official Gameplay Reveal
Watch the official gameplay reveal for Starfield from the XBOX and Bethesda Games Showcase. Starfield releases on Xbox Series X|S and PC in 2023. Play day one with Game Pass. Learn more
Assassin's Creed Mirage: Cinematic World Premiere
Watch the cinematic world premiere announce trailer of Assassin's Creed® Mirage. In the ninth century CE, Baghdad is at its height, leading the world in science, art, innovation, and commerce.
COMMUNITY
Our mission is to provide an oasis for gamers and a much needed escape from the real world intended to uplift morale and provide a hopeful place to socialize, make new friends while maintaining connections with all of those we have met along the way over the last sixteen years.

This last year has been extremely difficult, presenting many unforeseen challenges and significant losses, the impact on the greater gaming community has been significant.
RUIN's Discord server has reached over 11,000 members! 
We continue to remain a supportive meritocracy, where our success is a direct result of finding new gaming leaders and team-builders within our community, then empower them through providing resources, training, support, and a friendly community to become the best possible leaders. We utilize the features of Discord to make all of this possible including tech support, suggestion channel, gaming news, and guides for our favorite games.

RUIN has several channels dedicated to daily life such as: health and wellness, music, our live Ruin Lounge with Groovy Bot streaming music, technical support for community members, news (media) outlets, all combined with a healthy sense of humor and maturity. To promote further fun within the community, RUIN has also provided numerous user generated activities, contests, giveaways and other charitable events.

All members and officers have the opportunity to provide feedback through the weekly guild meetings and our Discord server channels. This helps us to adapt and improve to continue to make the community thrive and be an enjoyable experience for everyone.
Discord Meeting Schedule
General meeting:

Tuesday 6PM PST / 9PM EST

Officers meeting:

Tuesday 5PM PST / 8PM EST
GAMES
Core Branches in 2023
RUIN Private Servers
Upcoming Games of Interest
Would you like to be a member of the RUIN officer team or help the community directly?

We are always on the look-out for new officers in all of our gaming branches. Members with prior gaming experience, administrative abilities, military backgrounds, or those who simply want to learn to be a leader for the first time and have the enthusiasm to step-up and lead groups or help within the RUIN community should feel free to ask in our Discord server for officer training and promotion. It's all of you taking the time to help as much as you that makes RUIN as successful as it is today!
SOCIAL MEDIA
We aim to provide exciting content on current and upcoming games via YouTube, Twitch, Social Media and more. Subsequently, we encourage Game Developers to provide our community with massive multiplayer content that we have always envisioned, bringing virtual communities into a fully realized and complete state. We hope to engage an increasingly wide player base and keep invested in currently popular and upcoming gaming platforms by utilizing our social media well.
EVENTS
RUIN traditionally hosts a variety of guild events in and out of game. Including Blizzcon, movie premiers, summer vacation retreats and other gaming or entertainment industry related conventions and events!
The Roadmap featured here, is based on an extensive collaborative effort to review games all across the MMO Genre to build a concise vision of what we hope to achieve. We constantly gather suggestions and feedback directly from our communities and players in order to effect change and positive reforms within RUIN.
Plans are being developed to also host viewing parties of various popular series that include The Mandalorian, and some from the Marvel Cinematic Universe. 
RUIN Gaming is one of the largest multi-gaming communities in the world and the largest in World of Warcraft with branches on 30 servers.
Congratulations on the successful completion of the World of Warcraft: Battle for Azeroth War Campaign! RUIN sincerely thanks all members of the Alliance who fought and won the fourth war under unprecedented conditions of challenge in and out of game.
In game events are intended as a morale improving victory lap and a method to thank and reward the many thousands of Alliance players for their incredible, undefeated, Warmode campaign during the 4th war!
BLIZZARD COMMUNITIES
Bring your friends and family of the same faction together cross-realm through our new World of Warcraft Communities feature: