STAR WARS Jedi: Survivor™ Now Arrives April 28th
The highly anticipated follow-up to Star Wars Jedi: Fallen Order gets a new global release date.
Star Wars Jedi: Survivor – Official Story Trailer
The dark times are closing in as Cal Kestis seeks out a safe haven far from the reach of the Empire. Follow Cal and his crew's increasingly desperate fight as the galaxy descends further into darkness.
Official Reveal Trailer
Picking up five years after the events of STAR WARS Jedi: Fallen Order™, Jedi: Survivor is a third person, narrative-driven action-adventure game from Respawn Entertainment, developed in collaboration with Lucasfilm Games. STAR WARS Jedi: Survivor™ will be available on PlayStation®5, Xbox Series X|S and Windows PC on April 28th, 2023.
Join RUIN for the Star Wars: Jedi Survivor launch! Enjoy the Star Wars universe in the Unreal 5 engine: navigate your way through challenges and missions to become a Jedi master. You'll get to test your skills in lightsaber combat, explore different planets, and make critical decisions that will shape your character's destiny.
We encourage all Ruin Gaming members to join us in playing Star Wars: Jedi Survivor, as we believe this will be a great opportunity for us to bond and have fun together. Whether you are a hardcore Star Wars fan or just looking for a new and exciting game to play, we're confident that you'll enjoy this experience.
So grab your lightsabers and get ready to embark on an epic adventure. We can't wait to see you all in the game!
Building a Better Lightsaber – Star Wars Jedi: Survivor Sees Respawn Improving Every Aspect of the Original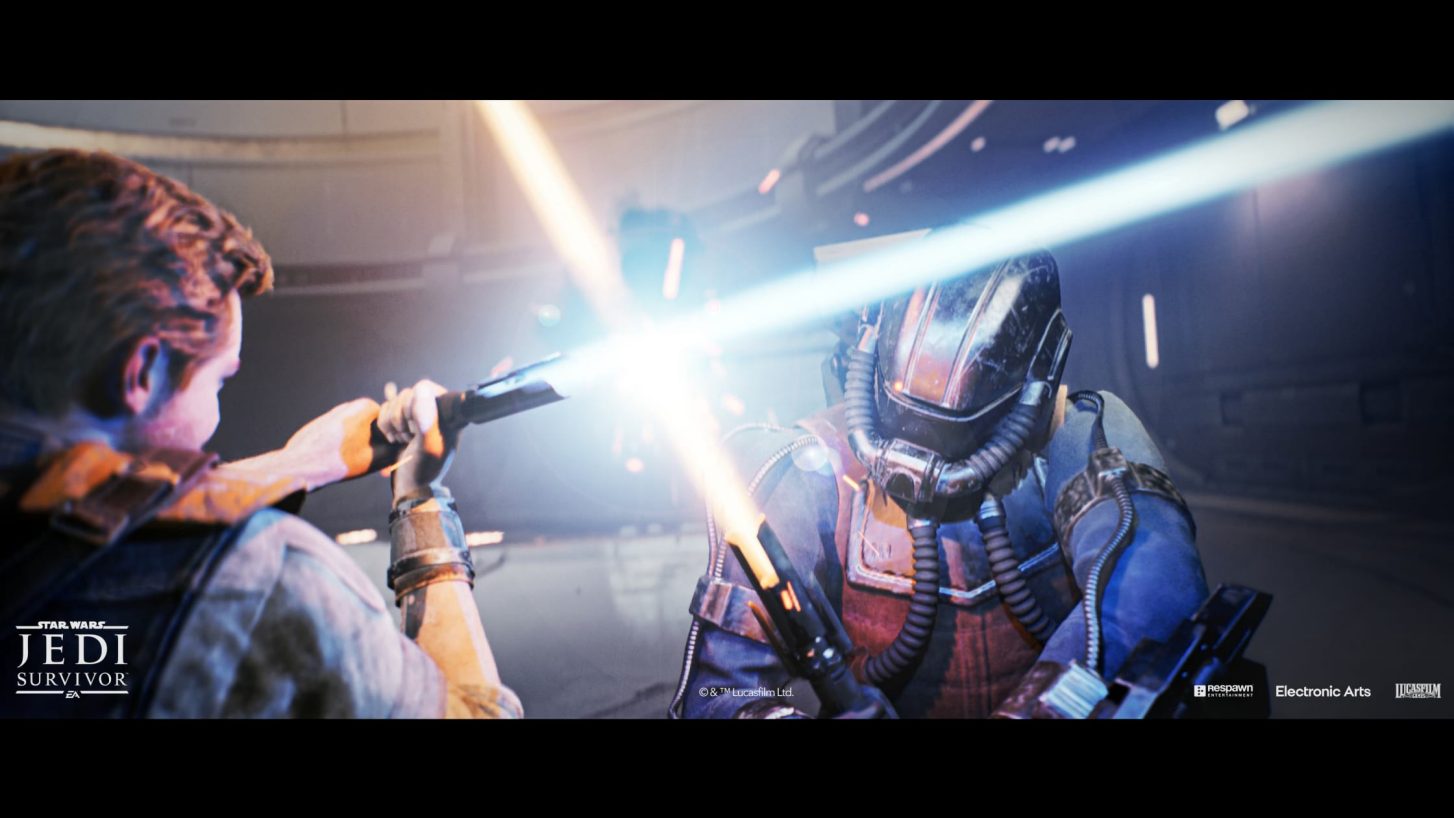 For the last three years, the Jedi team here at Respawn has poured its collective heart and soul into Star Wars Jedi: Survivor™, and we are proud to say the next chapter in the tale of Cal Kestis is content complete. We are now focused entirely on the final stage: bug fixes to enhance performance, stability, polish, and most importantly, the player experience.
Jedi: Survivor is a direct response to the feedback from our community, delivering expansive destinations to explore, evolved combat and traversal, and of course, the continuation of Cal and BD's story. Making this game has truly made us a better team, and we have pushed ourselves at every level to make this the Star Wars sequel our fans expect from Respawn and Lucasfilm Games.
In order for the team to hit the Respawn quality bar, provide the team the time they need, and achieve the level of polish our fans deserve, we have added six crucial weeks to our release schedule – Star Wars Jedi: Survivor will now launch globally on April 28th.
Thanks to EA and Respawn for giving us the time to deliver the best experience for our players, and to all of you for your understanding.
May the Force be with you.
Stig, and the Star Wars Jedi Team