Warrior. Outcast. Rebel. Jedi.
The trailer for Ahsoka, coming August 2023 to Disney+, was revealed today during Lucasfilm's Studio Showcase at Star Wars Celebration Europe 2023 — a major moment for the title character and her longtime fans. The trailer features Rosario Dawson's Ahsoka Tano, in addition to Sabine Wren (Natasha Liu Bordizzo), Hera Syndulla (Mary Elizabeth Winstead), and our favorite grumpy droid, Chopper, among others, clearly incorporating elements from the beloved Star Wars Rebels animated series and The Mandalorian.
"Something's coming. Something dark," Ahsoka says as the trailer opens. "I sense it." The preview is filled with interesting glimpses of action and story, including Ahsoka in battle against droids, characters wielding red-bladed lightsabers, Mon Mothma, a rear-shot of Grand Admiral Thrawn, and the ancient droid Huyang.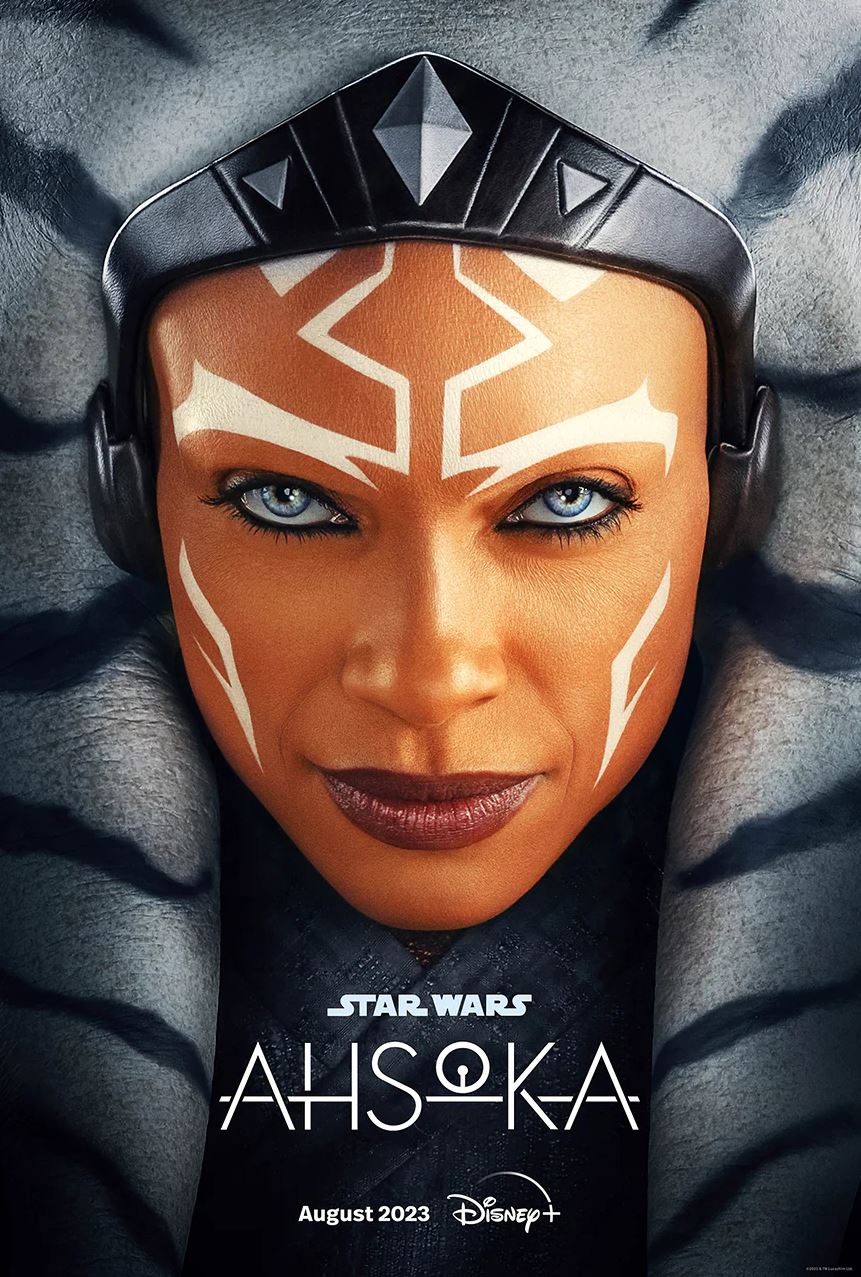 Dawson first portrayed Ahsoka Tano in Chapter 13 of The Mandalorian, "The Jedi." In the episode, the Mandalorian had sought her out in the hopes that she would train his ward, Grogu, in the ways of the Force. She declined but became an ally, and continued her own mission in locating Grand Admiral Thrawn.
Prior to Tano's live-action debut, the character originated in the Star Wars: The Clone Wars animated series. Voiced by Ashley Eckstein, Ahsoka — nicknamed "Snips" by her master, Anakin Skywalker — evolved from a headstrong student to formidable warrior and leader, before leaving the Jedi Order. Ahsoka would return in the Star Wars Rebels animated series, where should joined forces with the Ghost crew of rebels (including Sabine and Hera) and dueled her fallen master.