World of Warcraft Cinematic Trailer
RUIN has been gifted a World of Warcraft 15th Anniversary Server Blade for use in our 2023 Studio Project! 
RUIN is in the process of creating a space to host all our community virtual content across our growing gaming community! Additional livestreaming infrastructure, podcast and multimedia production will be introduced to our normal schedule to better showcase community feedback and dialogue intended for application in improving the games and virtual worlds in which we conduct active campaigns, socialize and build the core of our community.
OWN A PIECE OF WORLD OF WARCRAFT® HISTORY AND HELP SUPPORT PENCILS OF PROMISE *SOLD OUT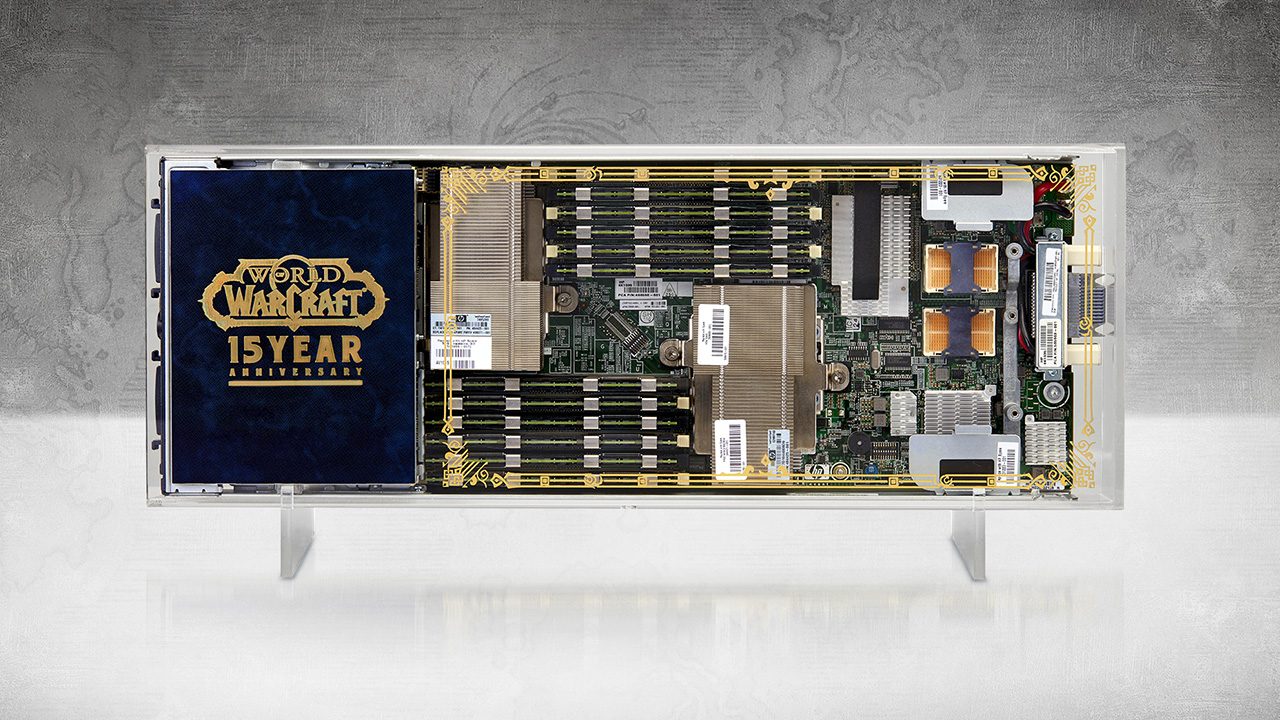 It's been a truly epic 15 years of World of Warcraft®—and what better way to commemorate this momentous event than to purchase a piece of WoW® history, all while benefitting a great cause.
We've preserved a number of retired HP server blades that once hosted World of Warcraft realms, and you can purchase one during our two waves of sales on Friday, September 13 at 10:00 a.m. PDT and Tuesday, September 17 at 5:00 p.m. PDT on the Blizzard Gear Store to support Pencils of Promise, a global education organization creating schools, programs, and global communities around the common goal of education for all. For a limited time, a small number of these special anniversary server blades will be available for purchase and 100% of the sale price of each blade (excludes manufacturing and freight to warehouse costs, chargebacks, refunds, and value added tax) will be donated to Pencils of Promise. *