Alright boys and girls the SWTOR comic-con panel is up. As I am sure most of you have already watched or seen this it gives you some nice information on the game and shows you some of the choices that are available for you to make while leveling.
Part II
Part III
We will be covering more and more SWTOR news as it becomes more available. But for now enjoy the comic-con Q&A panel as well as the live Q&A panel in the link below!
http://www.livestream.com/biowaretv/…6-314440e0c66b
Now that all of the videos are out of the way lets get down to business about why Ruin is interested in SWTOR and why you should be as well. Along with our goals for the game.
A lot of people in our organization like the star wars universe they feel it gives them the lore and backstory they need to have a fun gaming experience and I mean who doesn't like lightsabers? Star wars also has of the biggest and possibly greatest extended universes in terms of the amount of content that has been written and generated since the movies has all been finished. Its especially amazing because its all canon and has been approved by Lucas Arts as counting in the timeline and story arcs of the universe.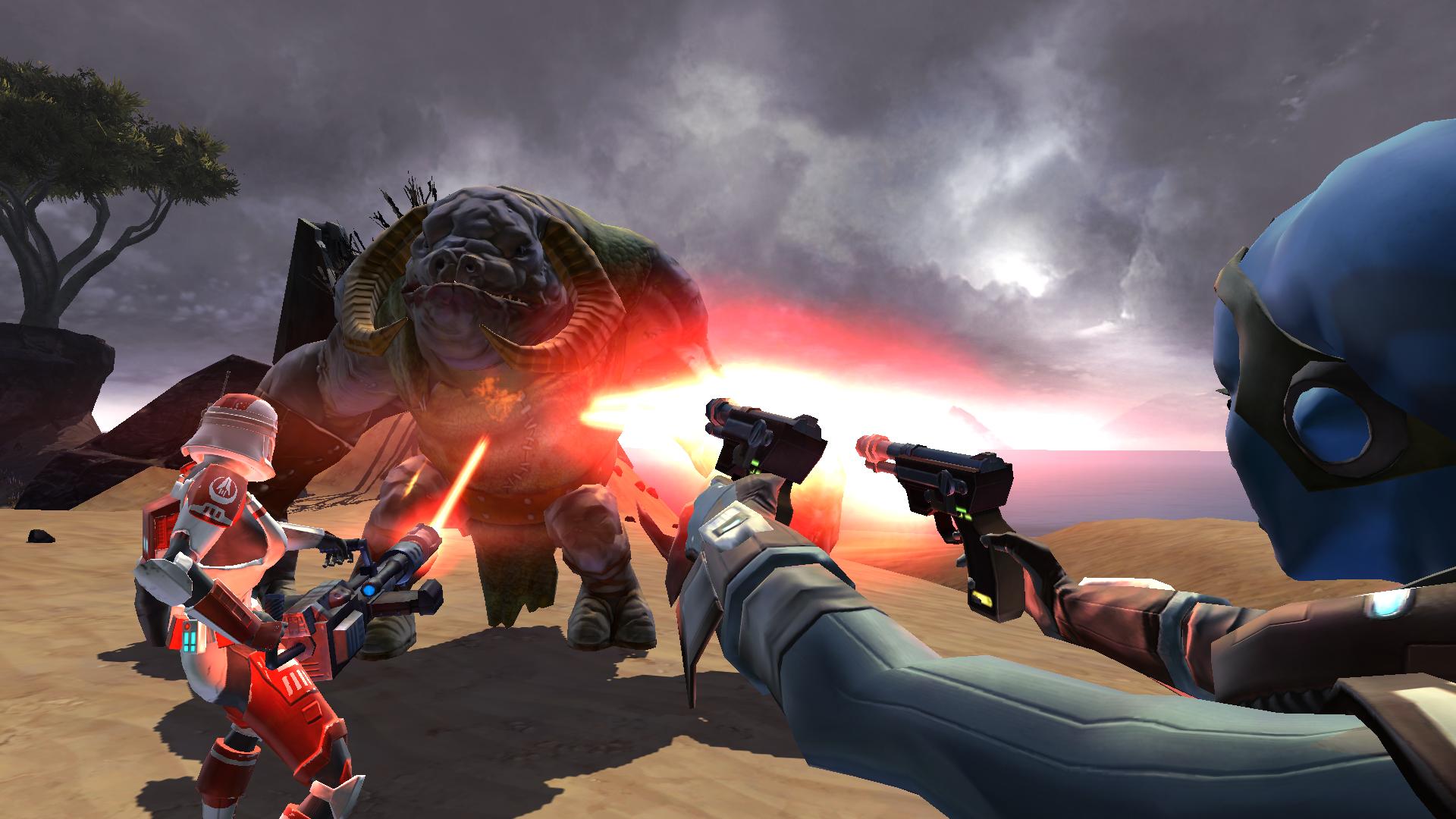 Ruins goals in this game are no different than any other game we have played and dominated, we will treat this game the same as we treated Warhammer and World Of Warcraft, in making sure that whatever faction we choose ends up dominating the server with an iron fist grasped tightly on the neck of the server in general. Whatever faction we decide to choose will be the dominant faction in the end and we aim to keep it this way.
We will be focusing on the PvP aspects of this game, the battleground system of the game as well as all of the world PvP content that is available in the game at launch and in the future. We will protect our low level members when they are leveling and also strike fear into the hearts of the enemy faction leaders until they come groveling to us on their knees begging for forgiveness.
I hope everyone currently in Ruin chooses the join us in the galaxy far far away when we make the jump to hyper speed to play this game for the long haul. We will also be trying our best to put out more and more information on the website about this and upcoming games as they get closer to release.