Summerfall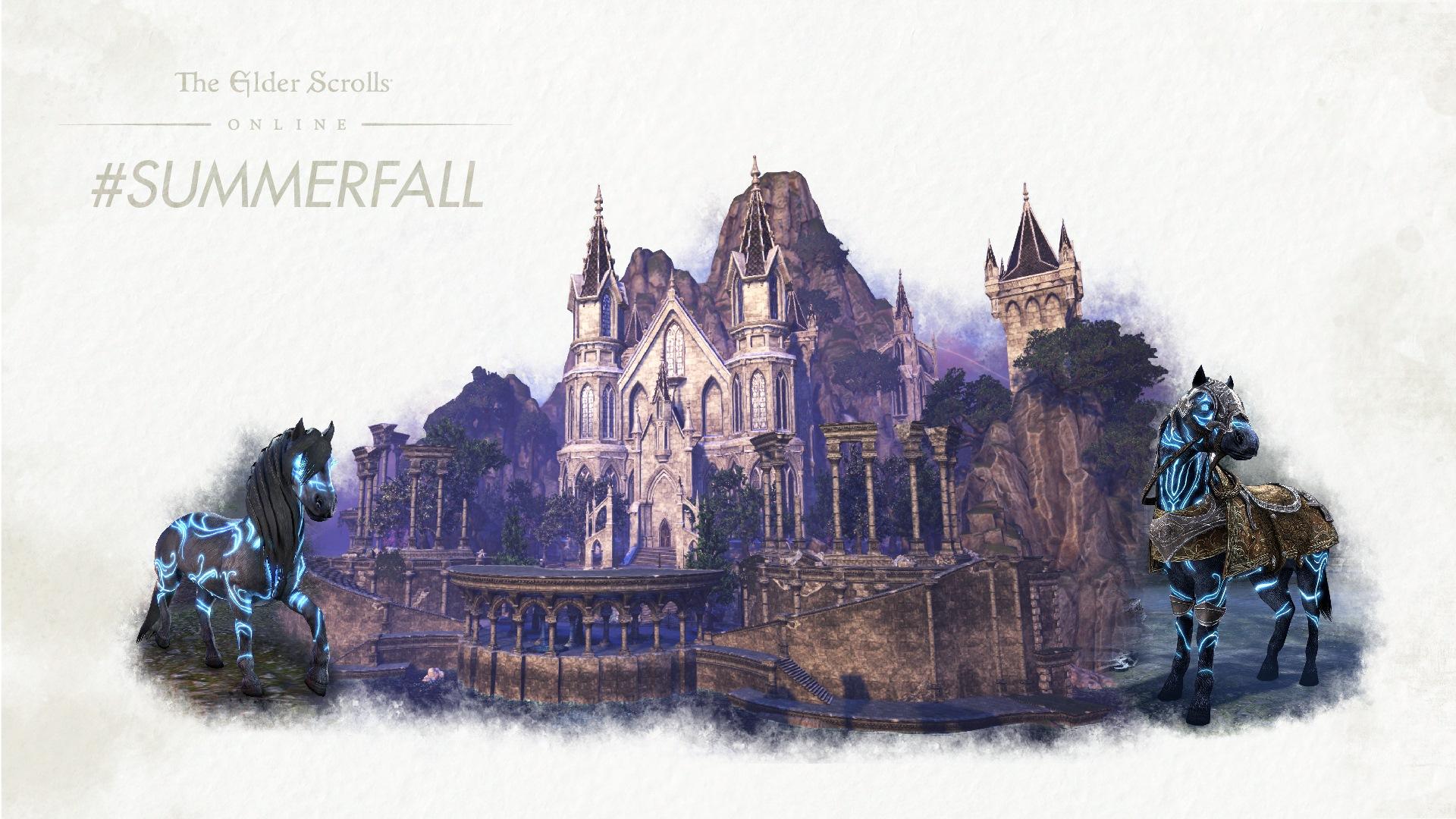 UNLOCK A STUNNING VILLA, MOUNT & PET FOR FREE DURING THE SUMMERFALL EVENT
Earn the Summerset Pathfinder Achievement and work with your fellow players to unlock up to three unique Summerset-themed collectibles – the more players that unlock the Achievement, the greater the rewards for all!
SUMMERFALL IS HERE
From Thursday, September 20 at 11:00AM EDT until Friday, September 28 at 10:00AM EDT, work together with your fellow ESO: Summerset players to explore the island and earn up to three free unique collectibles, including the Psijic Mascot Pony pet, the Psijic Escort Charger mount, and the impressive Grand Psijic Villa house.
PSIJIC MASCOT PONY PET – AWARDED AT 33%
This perky but enigmatic equine glows with Magicka through the mystic runes that embellish its possibly-illusory epidermis. Enchanting!
PSIJIC ESCORT CHARGER MOUNT – AWARDED AT 66%
Though the Psijics are not a combat order, the monks do concede a need for protection when venturing beyond Artaeum, and when their fighting escorts need to be mounted, they conjure up these impressive warhorses for them.
GRAND PSIJIC VILLA – AWARDED AT 100%
When Artaeum was removed from Tamriel, a few neighbouring isles went with it, including the site of the Grand Psijic Villa, a monumental estate with magnificent views of the south coast of the main island.
COMPLETE THE PATHFINDER ACHIEVEMENT
Venture across the beautiful isles of Summerset and Artaeum to unlock the Summerset Pathfinder Achievement. Unsure where to find your next location? Check out our helpful map.