World of Warcraft Classic: Season of Discovery Announced at BlizzCon
When does Season of Discovery launch? Today, Blizzard tweeted out global times for NA, EU, and OCE: Thursday, Nov. 30th at 1:00PM pacific. I also talk about why we haven't gotten realm names yet according to Senior Game Producer Josh Greenfield.
WoW Classic Season of Discovery SoD Overview Phase 1 – Wowhead
This guide will cover what new content is being released, new mechanics such as Rune Engraving, Class Changes, new gear and items, new Level-Up Raids, and new World PvP events.
World of Warcraft Executive Producer Holly Longdale took to the BlizzCon 2023 stage to announce a new WoW Classic seasonal experience: Season of Discovery.
RUIN in World of Warcraft Classic: Season of Discovery. We are most interested in the new Ashenvale World PVP campaign. More information to come.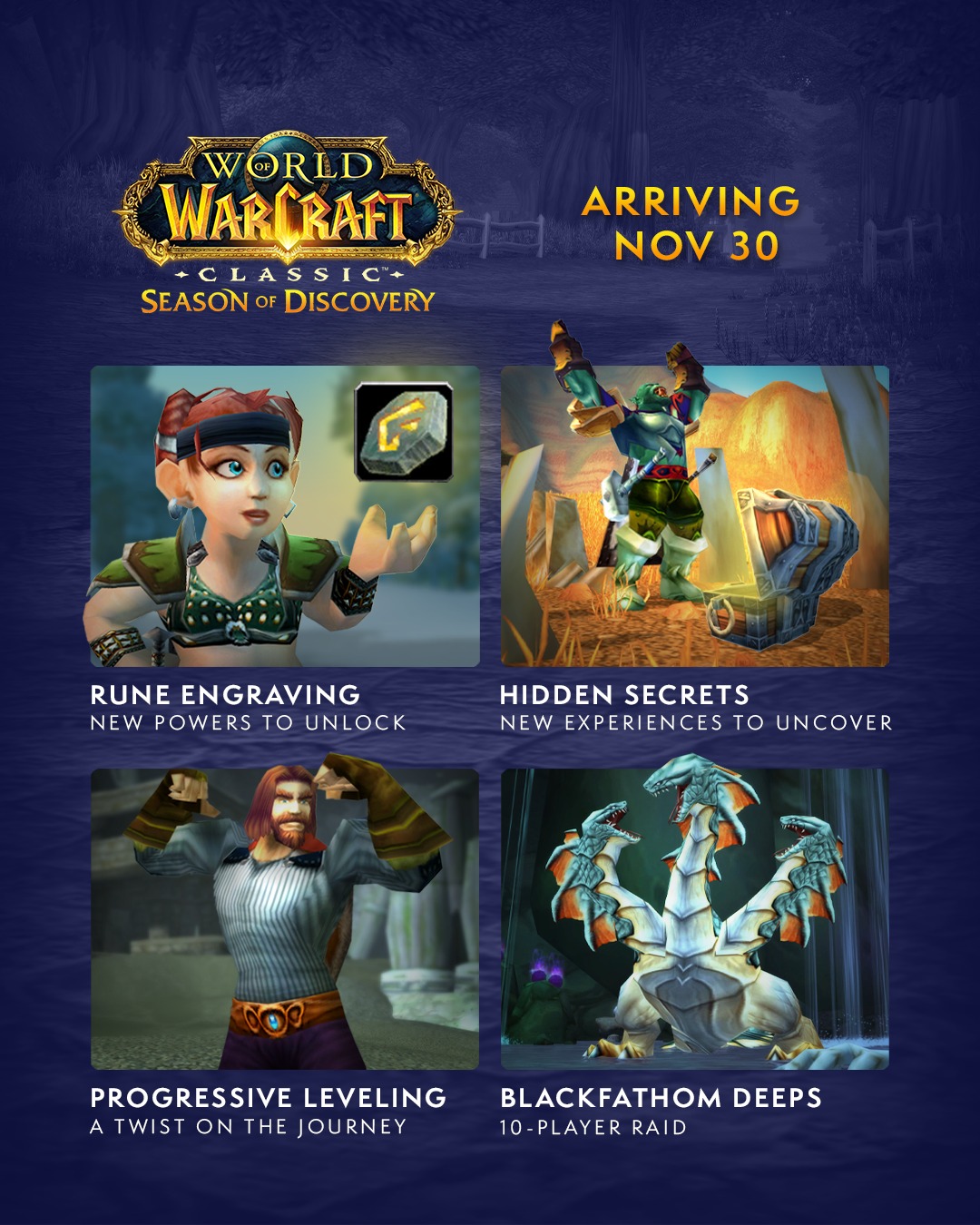 In Season of Discovery, players will discover new secrets by scouring Azeroth to find class-altering abilities. Tanking Warlocks, Mage healers, and more will be possible. The Season will launch with an initial level cap of 25, and upon reaching max level, players will be met with a new level-25 endgame! Discover a 10-player Blackfathom Deeps raid with new and reimagined bosses, mechanics, and rewards. Not long after, the level cap will be increased by a few levels, bringing even more endgame content.