Vault of the Incarnates Raiding
Dragons have returned to Azeroth, but as the land begins to heal a new threat rises.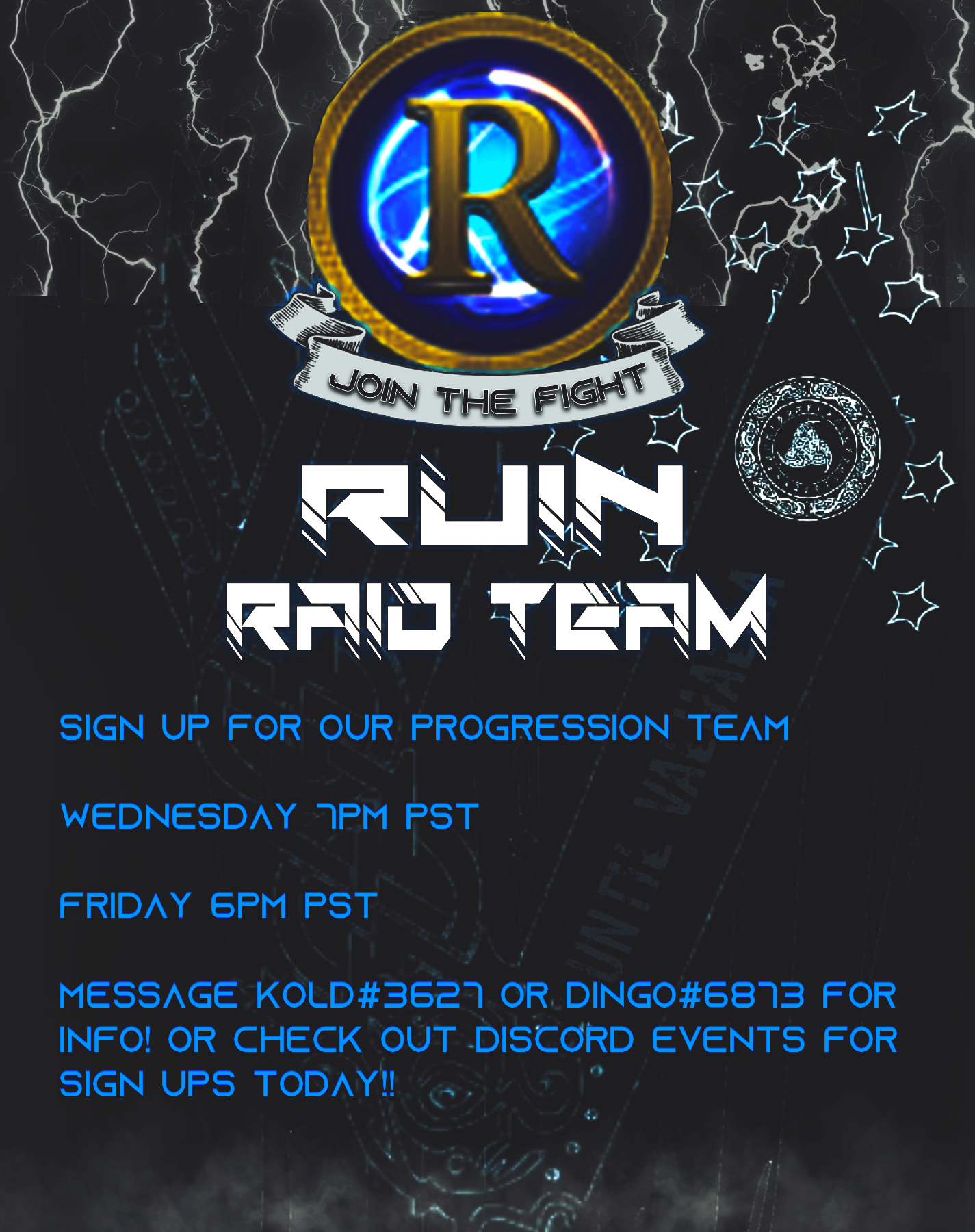 Vault of the Incarnates Progression Team
Wednesday 7PM PST
Friday 6PM PST
Contact Kold or Dingo on Discord for aditional information. Check out Discord events for sign ups today!
Vault of the Incarnates Resources
Vault of the Incarnates is the first raid of Dragonflight. Featuring 8 bosses, this raid introduces us to a new expansion with new systems. This guide covers all of the essentials for Vault of the Incarnates, including release schedule, bosses, location, loot, and rewards, and includes links to more in-depth topics such as boss strategy guides and tier set details.
Vault of the Incarnates Raid Finale Cinematic
The 10.0.7 Content Update is Now Live!
Prepare to journey back to the Forbidden Reach for new adventures, collect two new Heritage Armor sets for the orcs and humans, embrace a new journey as a new goblin, Lightforged draenei, or worgen Monk, and more.
Dragonflight: Return to the Forbidden Reach
With the defeat of Raszageth secured, a new opportunity to seek out and find answers about the dracthyr Evokers and their history arises within the Forbidden Reach. This max-level experience introduces new bosses and objectives, additional storms, new loot, and more.
TLDR Normal/Heroic FULL Raid Guide | WoW 10.0 Vault of the Incarnates Guide
A full compilation of every TLDR Boss Guide for the new raid, Vault of the Incarnates, in the new expansion, World of Warcraft: Dragonflight.