The drums of war thunder once again… Return to a lost era of Azeroth and experience the timeless stories that defined this world at war. 
RUIN will be present in Classic World of Warcraft on both the Alliance and Horde.
Progression raiding and large scale World Player versus Player will remain our focus.
Source: Blizzard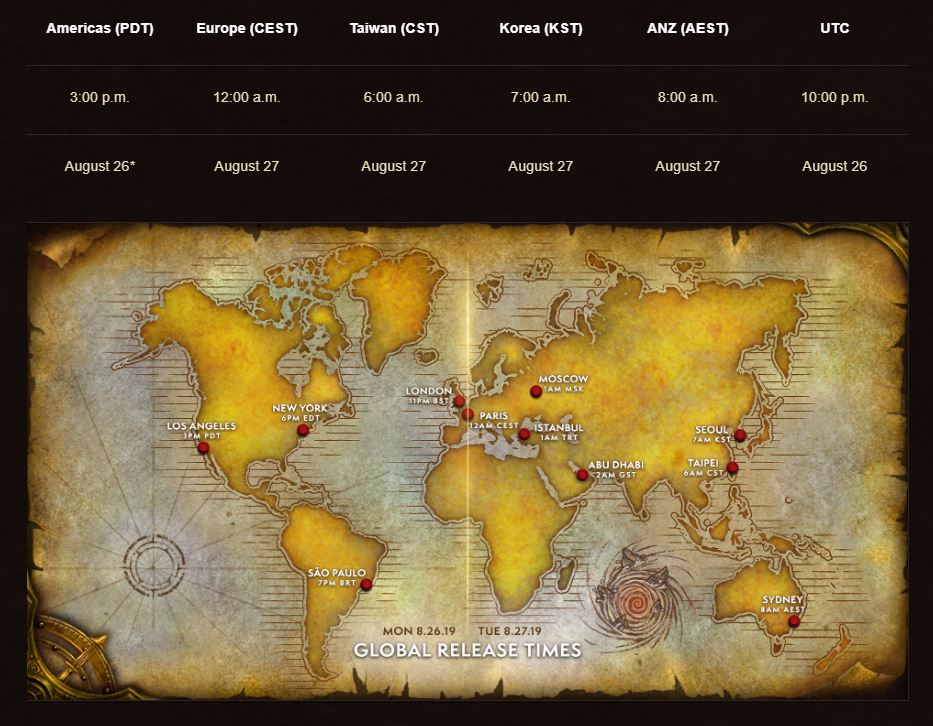 World of Warcraft Classic is a faithful recreation of the original World of Warcraft—it runs a bit smoother on today's computers, but the game still looks and feels like you're playing World of Warcraft from 2006. Combat mechanics, original character models and skill trees all contribute to a truly authentic experience, as do your interactions with other players.
Your reliance on others to take on the world was at the heart of the original WoW and is at the heart of World of Warcraft Classic.
Experience the game as it was before the release of any of its expansion sets, and journey back to its beginnings.

Venture forth into epic encounters such as Molten Core, Onyxia and Maraudon at launch—as players progress, we'll introduce more content like Alterac Valley, the Ahn'Qiraj War Effort and Naxxramas.

Keep an eye on the ongoing discussions and news to see the latest World of Warcraft Classic updates!
GETTING STARTED
How do I Play World of Warcraft Classic?
Access to WoW Classic is included in and available to all players with an active World of Warcraft subscription—no additional purchase required.
Coming back from a long break? Follow the steps below and find your way into Azeroth once more.
Create a Blizzard Account
If you're a first-time adventurer, or if you're just looking for a fresh start, create a new Blizzard Account by visiting this page.
OR
Recover Your Account
If you can't remember your account name or password, or never converted your original WoW account to a Blizzard account, get in touch with us and we'll help you recover it.
STEP 2
Renew Your Subscription
To play World of Warcraft Classic, you need an active World of Warcraft subscription or non-recurring game time. You can subscribe by visiting the Blizzard Shop.
STEP 3
Get Ready!
Download the Blizzard Battle.net Desktop App. Within the App, click on the World of Warcraft tab, select "WoW Classic" in the Region/Account drop-down menu, and then click the Install button to install the game.
STEP 4
Create a New Character and Play!
Every World of Warcraft Classic player will start their journey at level 1. If you had any characters previously, they will still be available in World of Warcraft, but they will not be playable in World of Warcraft Classic.