Star Wars: The Old Republic – Road Map 2017
You are the Outlander, conqueror of Zakuul and the galaxy's single most powerful leader. When a deadly new superweapon is discovered, Republic and Imperial forces mobilize for war – and you are called into action once more. Choose to align your forces with either Republic or Empire, then fight your way to the Droid superweapon before it can unleash galactic devastation!
And that's just the beginning. Join a massive Player-VS-Player factional war, battle in Walker-VS-Walker combat, reunite with fan-favorite Companions, and much more!
Rally your allies and pick a side… 'The War for Iokath' has begun!
Source: Bioware
Hi everyone,
Our Star Wars™: The Old Republic™ Team has been very busy reviewing all the areas of the game and has built a vision that we are eager to share with you in this Roadmap. We gathered suggestions directly from our players and influencers, gained insights from comments on our forums and those of our fan sites, and received lots of feedback from conversations at our Cantina events!
This SWTOR Roadmap offers insight into our direction for the game starting with our 'Summer of SWTOR' activities beginning June 13, 2017. Plus, the Roadmap covers all our plans including what areas of the game we are focusing on, areas targeted for quality of life improvements, and plans for overall gameplay changes.
I have included a section about Communication and how we plan to keep you informed throughout the year. We will unquestionably keep some things out of the spotlight and we may not go into great depth about a change until we are ready to discuss it, but I'm hopeful you'll enjoy our increased communication.
So, what's next and what can you expect from SWTOR in the coming months? Where are we headed longer term, and how do we address the myriad of questions everyone wants answered?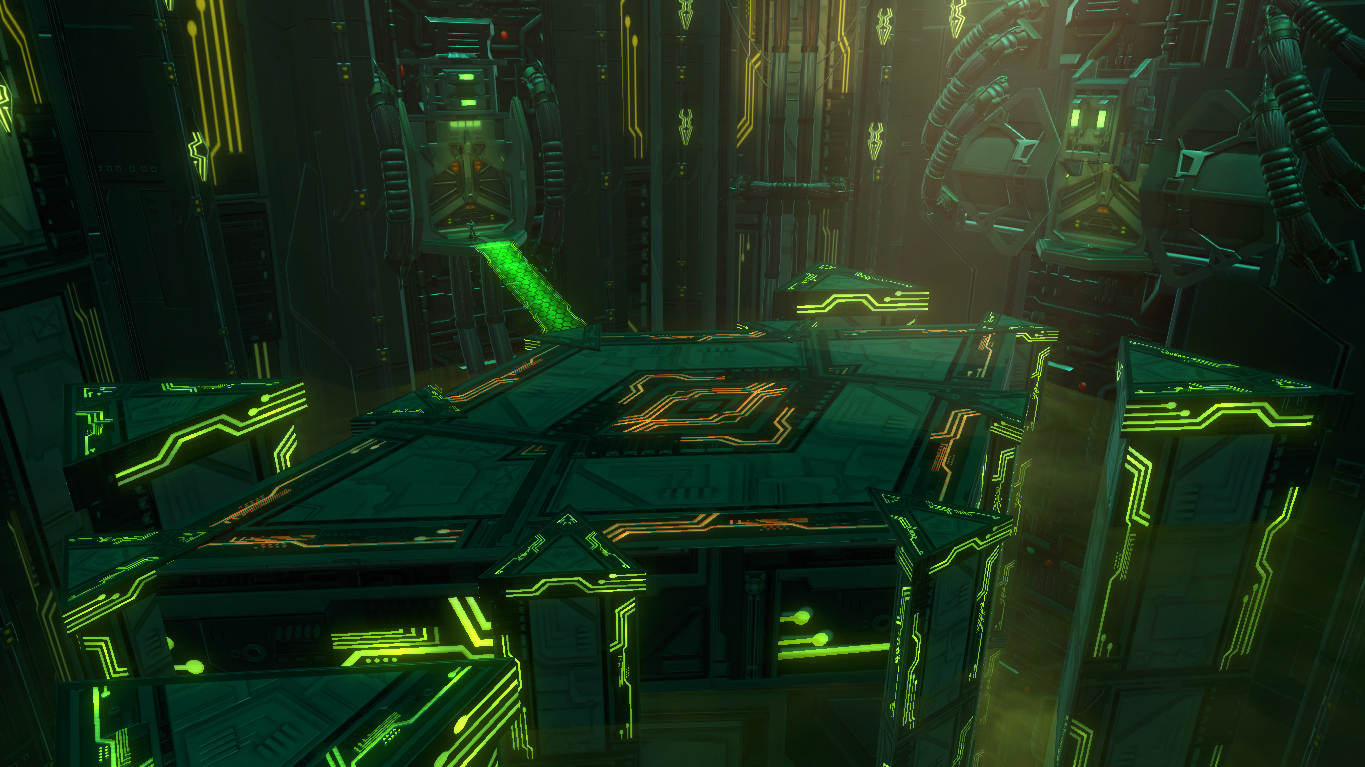 We have been saying for a while now our focus this year is to return to massively multiplayer and group-based content. Since the launch of Knights of the Eternal Throne (KOTET) we have already delivered a new daily area, a new Operation Boss (Tyth, the God of Rage), and the return of two companions. Our focus on gameplay improvements will continue throughout this year and will include revisiting existing game systems to provide enhancements where needed whenever possible.
OPERATIONS
It's been far too long since we provided you with extremely challenging multi-player activities. We all know our Operations (8 to 16-player PvE boss fights) are a favorite pastime for Guilds, are the fastest way to gear up, and when done properly, cause all of us to keep showing up every week until we can place that Boss on farm status!
Delivering an Operation is a fundamental change in our direction this year and our plan is to provide you with a new Boss encounter every few months. By doing it this way, we can deliver high quality, challenging Boss fights much faster than making you wait until the end of the year or for an expansion.
Some of you are already fighting Esne and Aivela on our Public Test Server (PTS) and the feedback has really been excellent. We're looking forward to July when you can fight these two sisters.
We've already changed how our level or 'Tier' gear drops in Operations, now we'll be adding a platinum quality item you can earn from defeating certain bosses in Veteran and Master modes (our two more challenging modes vs. Story mode). In an upcoming post, we'll let you know which bosses drop rewards and what items you will have a chance to earn.
PLAYER VERSUS PLAYER (PVP)
We introduced two new PvP Warzones last year and plan to continue improving PvP by adding fun activities throughout the year. Season 8, our current season in progress, is slated to end in August in conjunction with Crisis on Umbara (Game Update 5.4) – we're finalizing all the rewards now. We'll provide an update on all the rewards in an upcoming forum post.
We know Class balance is a hot topic for our PvP community and the Combat team is hard at work building a plan for future balance changes. We will begin rolling out the changes with Sisters of Carnage (Game Update 5.3) in July and will continue monthly updates until we're satisfied with all the adjustments. I'm confident you'll let us know your opinions after each update, too.
We are reviewing ways to improve use of your wide range of characters, and one of our top priorities is to make Unassembled Components a Legacy currency. This allows you to play with any of your alternate characters while gaining benefits across your entire Legacy.
The remainder of the year includes a new Warzone, Galactic Starfighter (our space PvP gameplay expansion) changes, changes to Ranked PvP, earlier notification of Season 9 rewards, and continued review/adjustment of class balances.
STORY AND COMPANIONS
We will continue moving the story forward after the events on Iokath. As we announced at our recent Cantina in Orlando during Star Wars™ Celebration 2017, the next major story update is coming in August with Crisis on Umbara featuring an exciting new Flashpoint on the shadowy planet. We won't give you spoilers about this new area, but we'll reveal more as we get closer to general release.
We know bringing back your old Companions is extremely important so expect to see more of them returning throughout the year. Additionally, as we release updates over the summer, you'll be able to customize some of your favorite companions, including Theron, Lana, Shae, Koth, and Senya! In addition, we'll review and adjust which companions you received through Alliance Alerts.
We will continue to provide regular improvements for companions this year to enable you to increase their influence by doing in-game tasks you typically do when you play. Companions remain an important part of SWTOR and we look forward to introducing improved ways for you to engage with them.
In addition, based on the feedback we received about Iokath, we are exploring options for new Daily areas, adding or updating events, and offering special rewards for a variety of in-game activities.
QUALITY OF LIFE
Quality of Life (QoL) is a term regularly used to reference improvements we make to improve your gameplay experience. QoL improvements include fixing long standing bugs, changes to existing game systems, improvements to the User Interface, simplifying ways to do things in-game, increasing the speed of mounts, adding Legacy Perks, and more.
We will regularly look to offer more customization improvements such as adding Weapon Tuning enhancements to player collections, and we will continue to seek your feedback on other customization options you would like to see!
The following is our planned Summer of SWTOR 2017 Game Updates along with highlights of what is included with each release:
NAR SHADDAA SUMMER – GAME UPDATE 5.2.2 – JUNE 13TH
The return of the Nar Shaddaa Nightlife event with all new rewards, including a new Gamorrean Companion!
Starfighter Improvements – Increased Requisition gains, Gunship and Bomber available by default, some new ship customization options
Companion Influence earned from Crew Skill Missions
Command Experience Legacy Perk for alts. Once one of your character reaches Command Rank 300, you can acquire a new Legacy Perk to increase CXP gains on all your other characters
The ability to craft Tier 4 armor is now available
Both Theron Shan and Shae Vizla's appearances can now be customized
New Legacy Perks: Mount Speed 4 & 5 (120% & 130% increased movement speed)
Tier 1 gear can now be purchased for Command Tokens
SISTERS OF CARNAGE – GAME UPDATE 5.3 – JULY
Gods from the Machine's second encounter Aivela and Esne in Story and Veteran Mode
A brand-new Stronghold with a great view of the Ocean
The ability to search for Stronghold Decorations using new filters
The start of Class balance changes for the following:

Sorcerer/Sage
Powertech / Vanguard
Assassin / Shadow
Sniper / Gunslinger
Mercenary / Commando
Operative / Scoundrel

Appearances for additional companions can now be customized
CRISIS ON UMBARA – GAME UPDATE 5.4 – AUGUST
The story will continue in a new Flashpoint: Crisis on Umbara
Appearances for additional companions can now be customized
And more to come…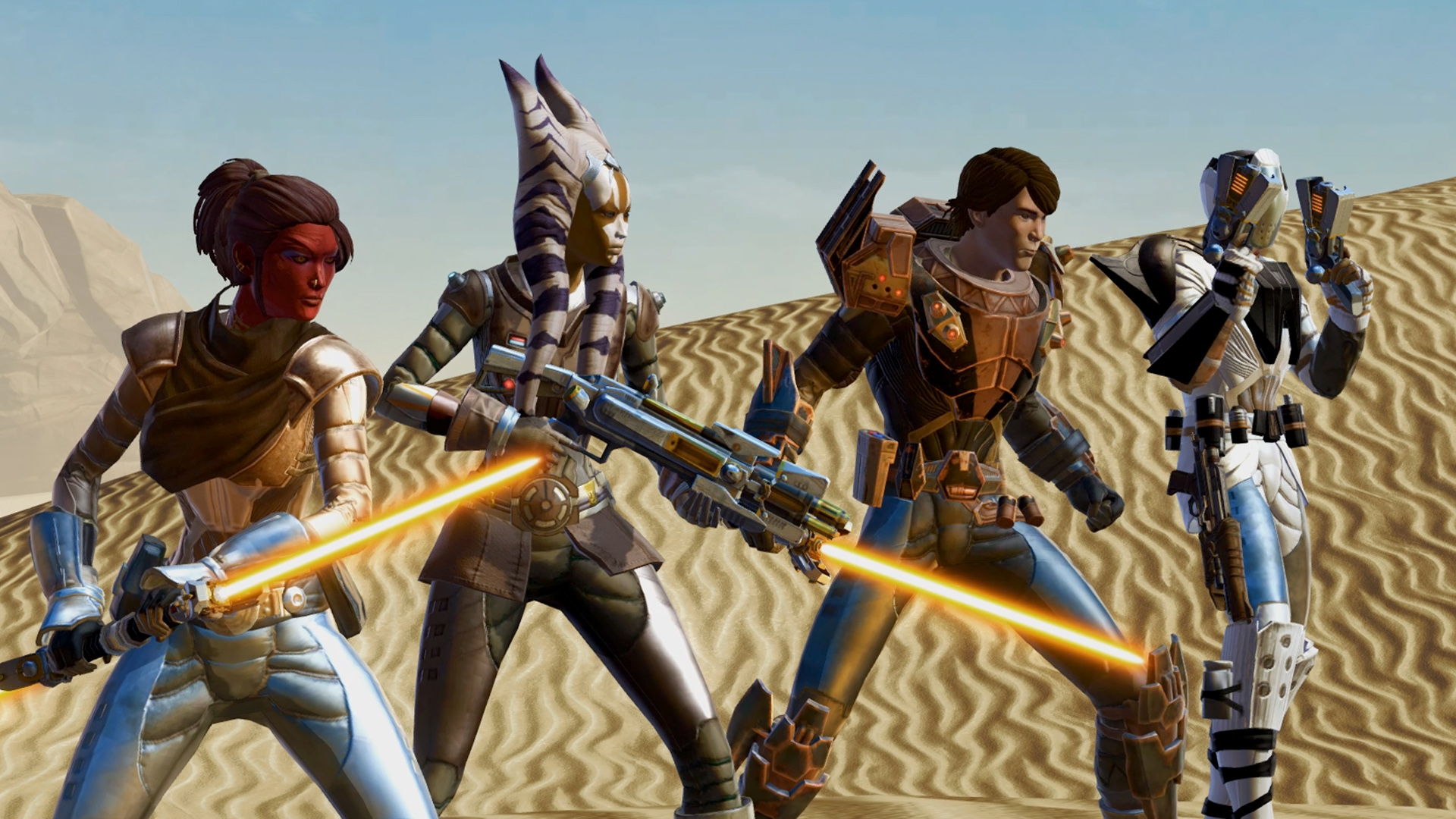 We want to improve our cadence of releasing information to you. It is important to us that you know your opinions count and you have a serious stake in whatever changes we make to the game. To do this, we must chat with you on a regular basis and with a specific focus in mind – that's our plan.
Starting this week and weekly thereafter throughout June and July, we are going to be posting on the forums to share specific features we're thinking about and those already in-process. We want to get your input and talk through the pros and cons of each topic to see how you feel. We'll set expectations for how we want to interact to keep our engagement productive, but if we all do this correctly, it'll be a fun and rewarding experience.
We will be posting on a very wide range of topics, everything from new content to the reinvigoration of existing features. Look out for these posts every Wednesday (if that changes, we'll let you know in advance).
And of course, I will plan to deliver an updated roadmap each quarter. This way you can see not only the direction we are heading, but you'll know what to expect specifically over the few months.
I look forward to our continued discussions!
Respectfully,
—Keith
Lead Game Producer
Star Wars: The Old Republic
Additional SWTOR updates:
Celebrate EA Play to Give in the Galactic Defender Event
Source: Bioware
From Friday, June 2 through Sunday, June 4, jump into Star Wars™: The Old Republic™ and join the Galactic Defender Event to celebrate EA's Play to Give program.
Through Play to Give, we're celebrating the importance of inclusion and play and the positive connections it makes for all the diverse players around the world. Help us celebrate what everyone in our galactic community contributes to our galaxy!
This weekend, team up with friends new and old in battles across the galaxy and get rewarded*:
All players who log in during the Play to Give campaign receive the new 'PL-2G Defender' Battle Droid mini-pet.
Plus, if players join with 1 or more friends in 1 million or more total group activities across the SWTOR galaxy, all players who log in during the Play to Give campaign will also receive the 'Galactic Defender' in-game title!
Rewards will be delivered via in-game mail by Tuesday, June 6, 2017 at 11:59PM PDT / Wednesday, June 7, 2017 at 6:59PM GMT.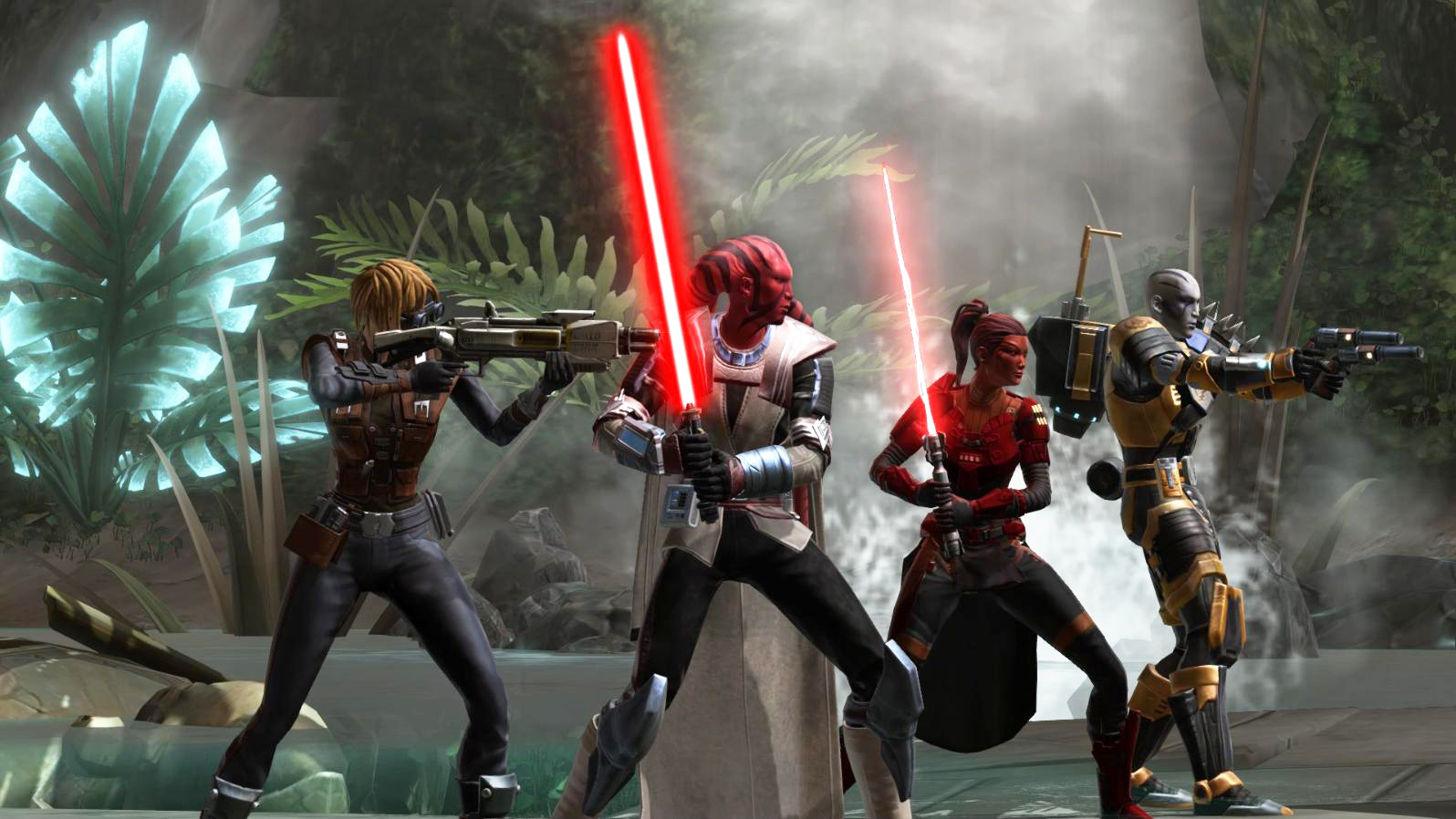 Here are some tips to join a group:
Invite another player to be a part of your group by typing '/invite [name of player]' or you can right click on the player's name in chat and invite to group.
Click the Group Finder icon on your minimap located on the bottom left side of your screen and queue for multiplayer battles
Join multiplayer battles at Level 70 through Galactic Command (press CTRL + G or click the Galactic Command icon located at the top of your screen)
Here are some suggested group activities in the game to get you started:
Flashpoints – Band together with three trusted allies to undertake these dangerous story-driven missions
Uprisings – Team up with three other players in erupting fast-paced, action-packed battles at Level 70
Operations – It's up to your team of 8 or 16 players to confront some of the powerful threats in the galaxy
Player-vs-Player Combat – Make your mark in 8v8 PvP Warzones or 4v4 Warzone Arenas
Galactic Starfighter – Take your battle to space and experience intense 12v12 free flight dogfighting
World Bosses – Join with a large group to defeat the highest level boss on various planets called the 'World Boss'
Story missions – From class missions to story chapters in the latest Knights of the Eternal Throne expansion, help your friends level up as they make their way through the story
Heroic missions – You'll want to team up with one or more friends to take on these group missions that are slightly more difficult than your standard world missions
….and more!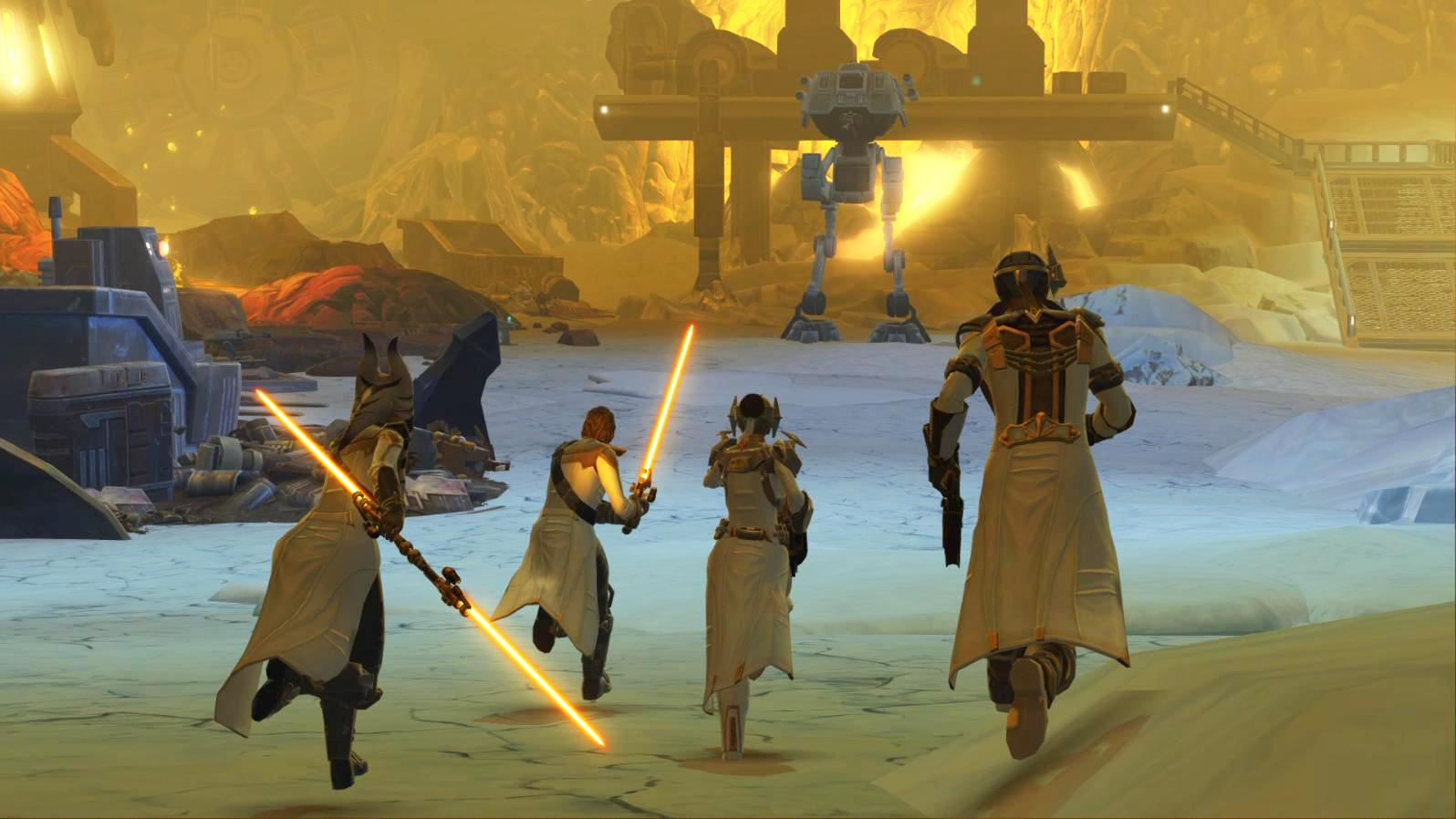 EA is partnering with United Nations HeForShe, a global solidarity movement for gender equality and anti-bullying organizations PACER Center and Ditch the Label to give back to our player communities. EA will donate $1 million to these charitable partners that are already making a difference for a better internet.
Learn more about these EA Play to Give partners and stay in the conversation on all things Play to Give here.