Celebrating May the 4th in a Galaxy Far, Far Away
Today, we celebrate the Force with us all. Happy Star Wars Day and May the 4th Be With You!
5 WAYS TO CELEBRATE STAR WARS DAY AT HOME
Watch Star Wars movies and series both classic and new on Disney+.
Love The Mandalorian (and the Child, of course) like we do? May the 4, 2020, marks the premiere of Disney Gallery: The Mandalorian, an eight-episode behind-the-scenes docuseries. What better way to kick off Star Wars Day? You don't want to miss it — but that's not all the May the 4th goodness coming to Disney+.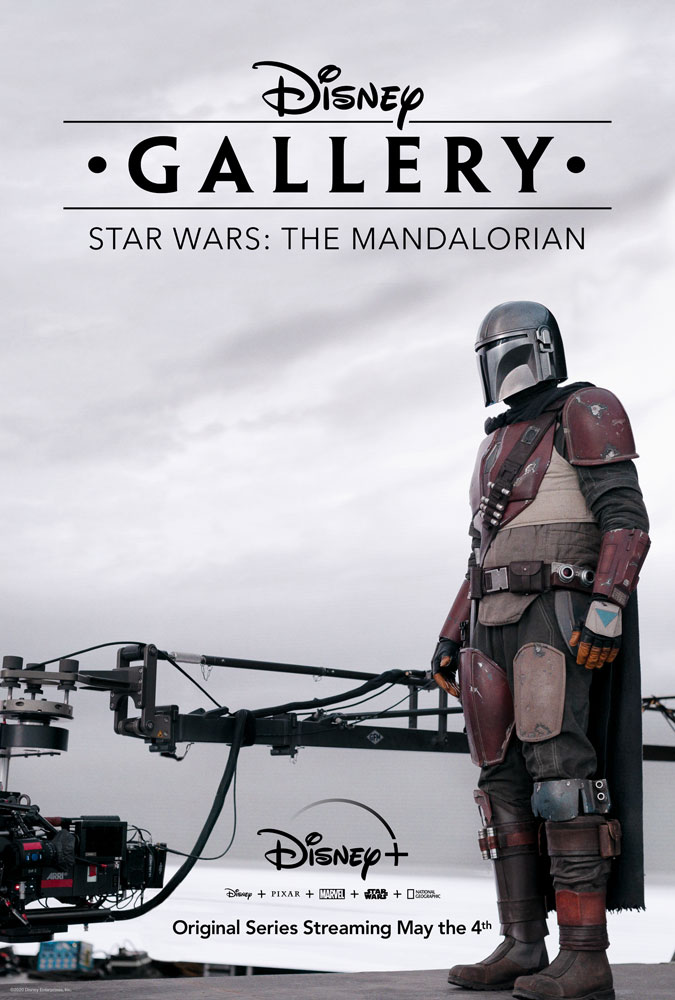 The groundbreaking animated series Star Wars: The Clone Wars ends on May the 4th as "The Siege of Mandalore" story arc concludes. Find out what the Force has in store for the next part of Ahsoka Tano's journey or watch the final arc all over again as a complete cinematic experience.
This year's Star Wars Day also brings Star Wars: The Rise of Skywalker to Disney+ two months early, along with behind-the-scenes featurettes that are worth getting exciting about on their own, as well as a special concept-art takeover.
Your movie night doesn't have to send there! You can also find all sorts of Star Wars features you haven't seen before on Disney+. More making-Star Wars documentaries, episodes of an animated series you haven't watched yet, and deleted scenes from your favorite film are all waiting to be discovered on Disney+. We recommend taking a look at the deleted scenes of Star Wars: The Empire Strikes Back in honor of the movie's 40th anniversary for even more wampa action! (For more guidance, check out our guide to 10 Star Wars gems on Disney+.)
Star Wars Jedi: Fallen Order – Free Update
There's no better day than May 4th to pick up your lightsaber and swing back into battle. This free update brings a host of new challenges for Cal and BD-1 to take on. A new Meditation Training feature allows you to test yourself against waves of powerful enemies in arenas across the galaxy. Craft your own to take on your most hated foes and alongside your favorite allies. Unlock new customization awards and embrace your dark side with the Cal Inquisitor outfit. Experience Cal's epic journey anew in New Journey +, this time with all the cosmetics you've discovered unlocked. Step up to the challenge and May the Fourth be with you.