TUNE IN TO THE BLIZZCON ALL-ACCESS KICKOFF SHOW LIVE ON SEPT 12
BlizzCon season is about to get underway—this Wednesday, September 12, at 3 p.m. PT, join us at BlizzCon.com for the live BlizzCon 2018 All-Access Kickoff show! We have a ton in store this year, including free debut episodes for a host of original video series for this year's BlizzCon attendees and Virtual

Ticket holders:
BlizzCon 2018 is less than two months away—but the BlizzCon season begins today with the launch of the BlizzCon 2018 Virtual Ticket, available to order now! For more information, visit BlizzCon.com.
A celebration of epic games and an epic community.
Ruin at Blizzcon 2018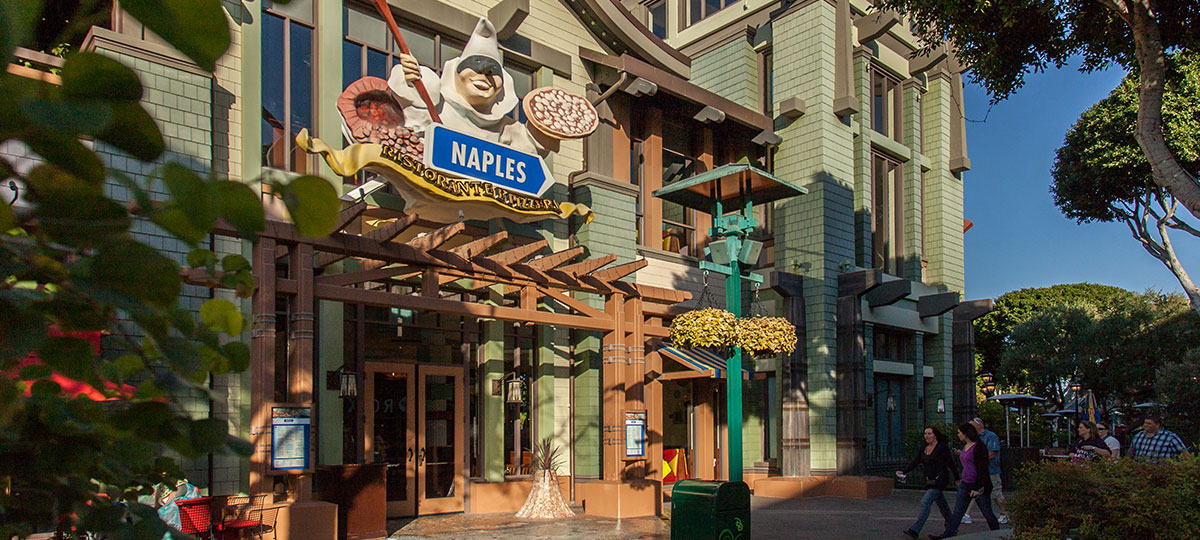 Savor bold and satisfying Italian flavors loved the world over—every dish on the menu is pure perfezione!
Enter one of the premier dining destinations at Downtown Disney District for a pleasing experience in more ways than one. With whimsical décor inspired by Carnivale, Naples Ristorante features an open-air kitchen, impressive wine cellar and spacious, 2-story dining room that offer a feast for your eyes as well as your palate!
Trader Sam's Enchanted Tiki Bar
Mystery, romance and adventure await you at this bewitching tiki bar inspired by the world-famous Jungle Cruise.
A Far-Out Voyage to Far-Flung Lands
Enter a tropical oasis where colorful cocktails conjure mystical effects and you never know what will happen next!
Welcome, brave adventurers, to the wondrous watering hole of Trader Sam, head salesman of the Amazon Jungle. Sam's expertise in concocting head-shrinking potions soon revealed he also had a head for mixology, and his travels far and wide allowed him to amass intoxicating ambrosial ingredients for his heady brews. Head on over and try them for yourself—if you dare!
Blizzard Entertainment April 9, 2018
Team up with your friends and family and get ready for a journey to Southern California for BlizzCon® 2018, Blizzard's epic celebration of games and esports and the communities that bring them to life! Tickets to the main event, taking place at the Anaheim Convention Center on November 2 and 3, will go on sale May 9 and May 12, with tickets to a special pre-BlizzCon benefit dinner going on sale May 16.

Resources
BlizzCon Ticket Sale #1: Wednesday, May 9 at 7:00 p.m. PDT
BlizzCon Ticket Sale #2: Saturday, May 12 at 10:00 a.m. PDT
BlizzCon Benefit Dinner Ticket Sale: Wednesday, May 16 at 7:00 p.m. PDT
Every BlizzCon, people from around the world gather to celebrate their shared passion for games, learn more about Blizzard's games and universes directly from the developers, cheer on their favorite esports stars through world-class competition, and much more.
This year's show will once again commence with the esports action of BlizzCon Opening Week, taking place at Blizzard Arena Los Angeles from October 25 to 29, where the initial rounds of the StarCraft® II World Championship Series Global Finals, the Heroes of the Storm® Global Championship Finals, and World of Warcraft® Arena World Championship Finals will unfold. The competitions will culminate in Anaheim on November 2 and 3, where the champions of these tournaments along with those of the Overwatch® World Cup and Hearthstone® Global Games will be crowned.
BlizzCon Tournament Dates
Heroes of the Storm Global Championship: October 25–28, November 2–3
StarCraft II World Championship Series: October 26–28, November 2–3
World of Warcraft Arena Global Championship: October 29, November 2–3
Overwatch World Cup: November 2–3
Hearthstone Global Games: November 2–3
A limited number of tickets to Opening Week events at Blizzard Arena Los Angeles in Burbank, California will go on sale later this year—further details will be announced in the months ahead.
BlizzCon 2018 Ticket Details
BlizzCon 2018 tickets will be available for $199 USD each (plus applicable taxes and fees) through the online ticketing service Universe. Tickets include two-day admission to the main event at the Anaheim Convention Center on November 2 and 3, and attendees will receive a commemorative BlizzCon goody bag containing a cache of loot based on their favorite Blizzard games. Visit the BlizzCon Event Info site for complete details, including important information for people interested in attending in person.
BlizzCon Benefit Dinner in Support of CHOC Children's
Before BlizzCon begins, we'll be hosting an exclusive pre-BlizzCon dinner to benefit CHOC Children's on the evening of Thursday, November 1, where attendees will have the chance to spend time with Blizzard developers, artists, and community representatives—all while supporting a great cause. Tickets to the benefit dinner, which include BlizzCon admission, are limited in number and will go on sale Wednesday, May 16 at 7:00 p.m. PDT for $750 each. Blizzard Entertainment will donate the net proceeds from the event to CHOC Children's. Visit the Charity Dinner page for more details.
BlizzCon Virtual Ticket Coming Soon
Gamers around the globe who aren't able to attend in person will have the chance to enjoy BlizzCon from just about anywhere via the Virtual Ticket, which offers live streaming coverage of the event and a variety of bonus content, including this year's BlizzCon in-game items. More details on the BlizzCon 2018 Virtual Ticket, including pricing, availability, and programming information, will be announced at a later date.
Whether you're attending in person or joining us online, we hope to see you there!