Assassin's Creed Origins: Curse of the Pharaohs
Assassin's Creed Origins' Curse of the Pharaohs is available now for Season Pass holders (or for standalone purchase), and it opens up entirely new worlds for Bayek to explore and fight in. First among these is the bustling city of Thebes, conveniently adjacent to the tomb-filled Valley of the Kings and miles of dangerous farmland and desert.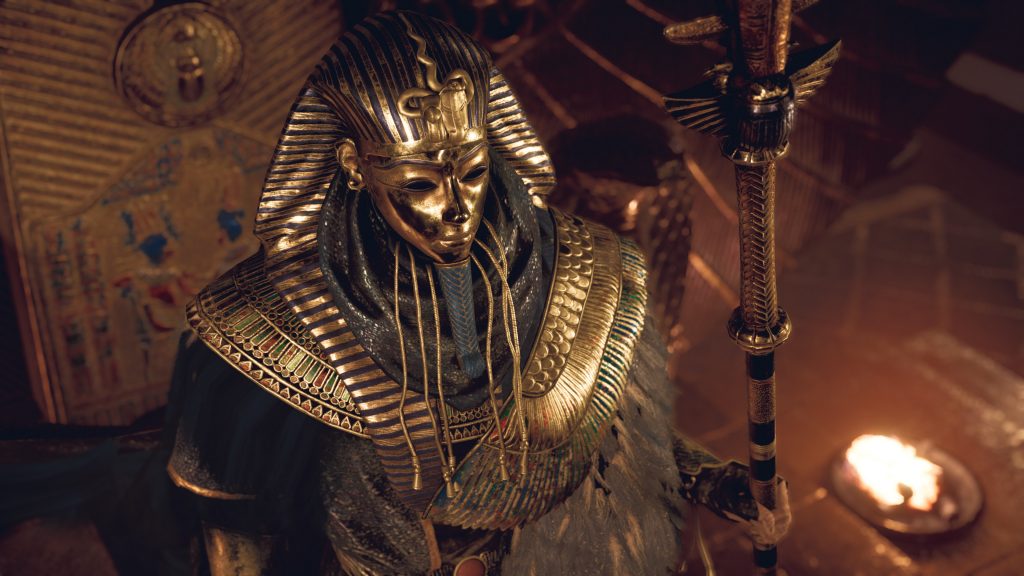 The real attractions, however, are the portals into the Egyptian afterlife, where you'll encounter surreal vistas, mythical creatures, and powerful new loot. There's a ton of stuff to discover, and new challenges that may trip up even experienced players – so as you begin your journey to Thebes, here are a few tips to help you acclimate more quickly.
Curse of the Pharaohs, the third major expansion for Assassin's Creed Origins, takes Bayek to find a mysterious artifact in Thebes, where he immediately runs into much more than he bargained for. Instead of the mortal and deceitful Order of the Ancients, he finds undead pharaohs materializing in the streets and slaughtering civilians. The Pharaoh's Curse, as the locals call it, likely has something to do with all the grave robbers treating the Valley of the Kings like a strip mine for antiquities, forcing Bayek to hunt down key artifacts linked to each pharaoh in order to put them to rest.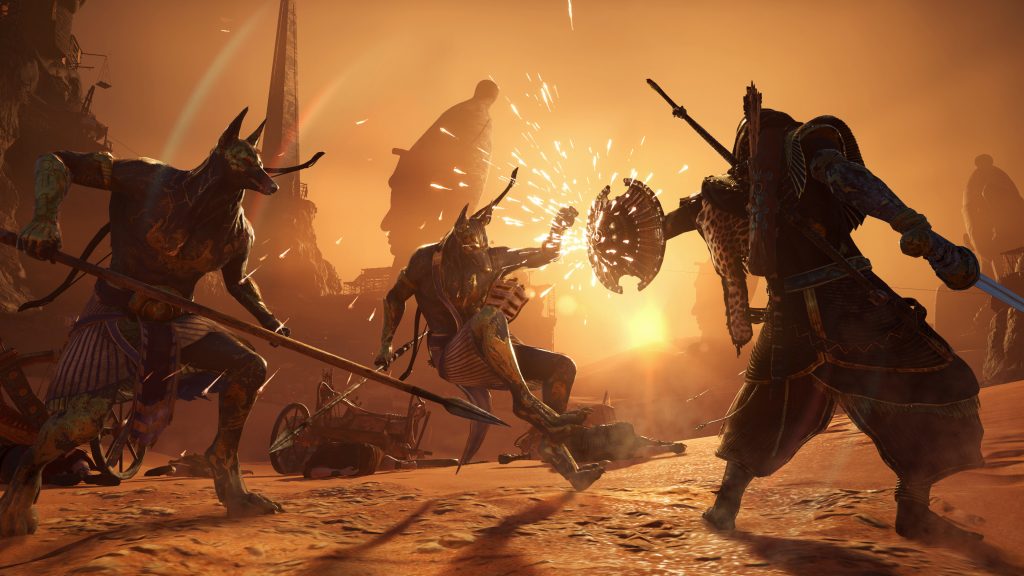 Curse of the Pharaohs' map is a vast new territory filled with surprises. There's Thebes, a massive city that boasts famous sights like the temples of Karnak and Luxor. Across the Nile, you'll find the Valley of the Kings, pitted with the plundered tombs of Egyptian royalty. And as he works to quell the spirits of each restless pharaoh, Bayek finds his way into their individual afterlives, which exist as big, self-contained open worlds connected to portals in their tombs. The Egyptian underworld is dazzling and strange, with exotic loot, majestic barges that float across fields of reeds, and mythical creatures that stand sentry against the living. Keep a careful eye out, or you might have a run-in with the Anubis-like guards that patrol the landscape – or worse, the camel-sized scorpions that make hippos and crocodiles look like stuffed animals.
The afterlife areas are open for fast travel once you discover them, and also work as a crash course in some of the lesser-known sides of Egyptian mythology. For example, did you know that Egyptians believed souls had five separate parts, one of which was a human-faced bird called a "ba?" You will now, because ba are everywhere in the afterlife, and you can even hunt them if you're feeling mean.