Enter the perilous paradise of skull and bones™, as you overcome the odds and rise from an outcast to infamous pirate. skull and bones is available november 8 on playstation 5, xbox series x|s, stadia, epic games and ubisoft connect.
Skull and Bones | Gameplay Overview Trailer
Skull and Bones will be available November 8 on PlayStation 5, Xbox Series X|S, Stadia, Luna, Epic Games Store, and Ubisoft Connect.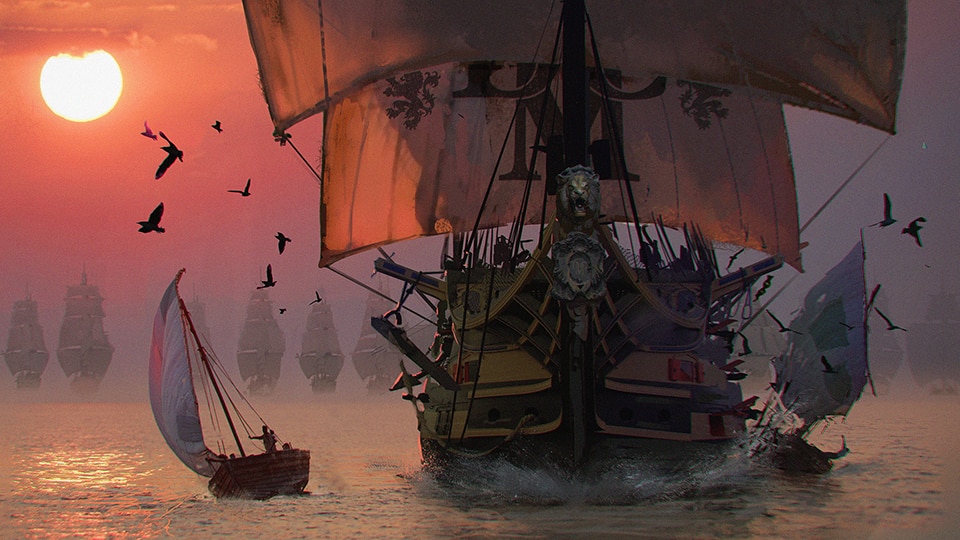 Enter the perilous paradise of Skull and Bones, inspired by the Indian Ocean during the Golden Age of Piracy, as you overcome the odds and rise from an outcast to an infamous pirate. Craft a variety of unique ships to survive, thrive, and rule in an immersive world that introduces new challenges and features every season.
digital artbook and soundtrack
The world of Skull and Bones is a treasure trove to explore as you sail to the furthest reaches of the Indian Ocean. From the coasts of Africa to the East Indies discover distinct regions each with their own unique ecosystems. Learn to use the wind to your advantage by trimming your sails to increase your speed as you try to survive treacherous waters, dangerous rogue waves, and deadly wildlife.
Loadout Customisation
combat in skull and bones: choosing your loadout
Combat in Skull and Bones revolves around naval combat. Between pesky privateers, hostile forts, and dangerous wildlife, you are sure to face many challenges on your journey to become the most infamous pirate to have sailed the seven seas. Luckily, you will have access to a wide variety of ships, weapons, and attachments that will help you on your way. Whether you are fighting ship-to-ship or plundering settlements and forts, having a well-thought-out loadout and strategy will be key in fighting your way to the top.
All ships, weapons, and attachments can be crafted by the Shipwright, Blacksmith, and Carpenter located in each den. All you need is the right blueprints and resources!