A message from the New World team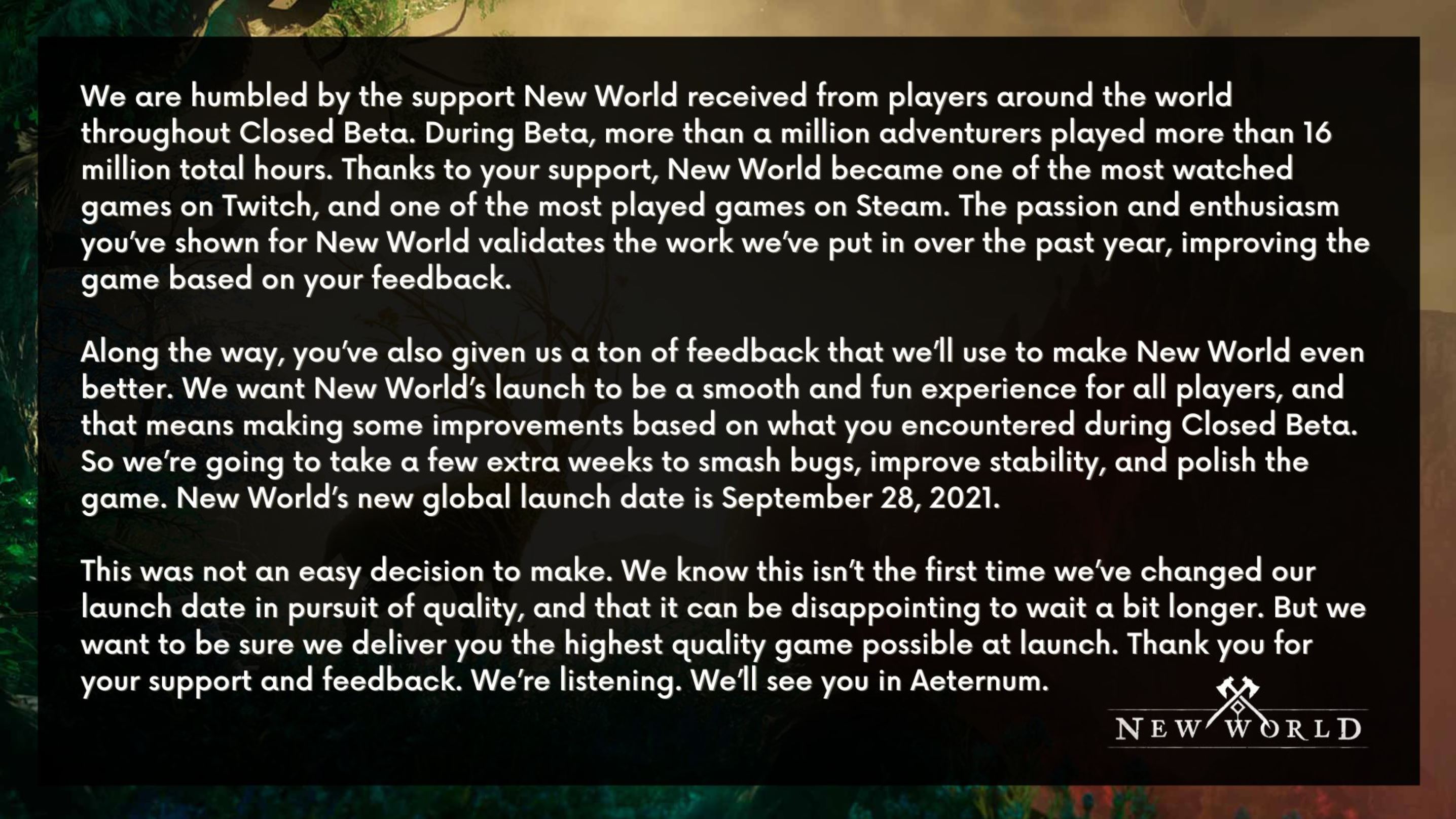 Source: New World Twitter
Note, the New World launch date has been changed from 8/31 to 9/28 and has been updated within this article.
The New World Closed Beta has arrived and the competition is heating up. Watch your favorite Twitch Streamers from around the globe as they reach the shores of Aeternum and fight for control of the land. They'll strive to complete a list of objectives to earn points for their team, constantly battling to stay at the top of the leaderboard.
Battle for New World will run throughout the entirety of Closed Beta, from July 20 – August 2. Over that time, each Faction will be competing to make sure they emerge victorious. The team with the most points at the end of the event will be crowned the winner, and to the victor go the spoils. Every member of the winning team will get 100 copies of the game to give away to their communities. Every member of the victorious crew will also gain access to a special Twitch Drop, only available to the winners, to run on their channels for the first week after New World launches on September 28.