Amazon's New World is so close to launch on the 28th! I will talk about pre launch plan tips and tricks to help you level faster for your launch week experience!
Starting out you want to avoid some beginner mistakes especially for your time and leveling experience. Use these suggestions for strategies to get ahead of the pack.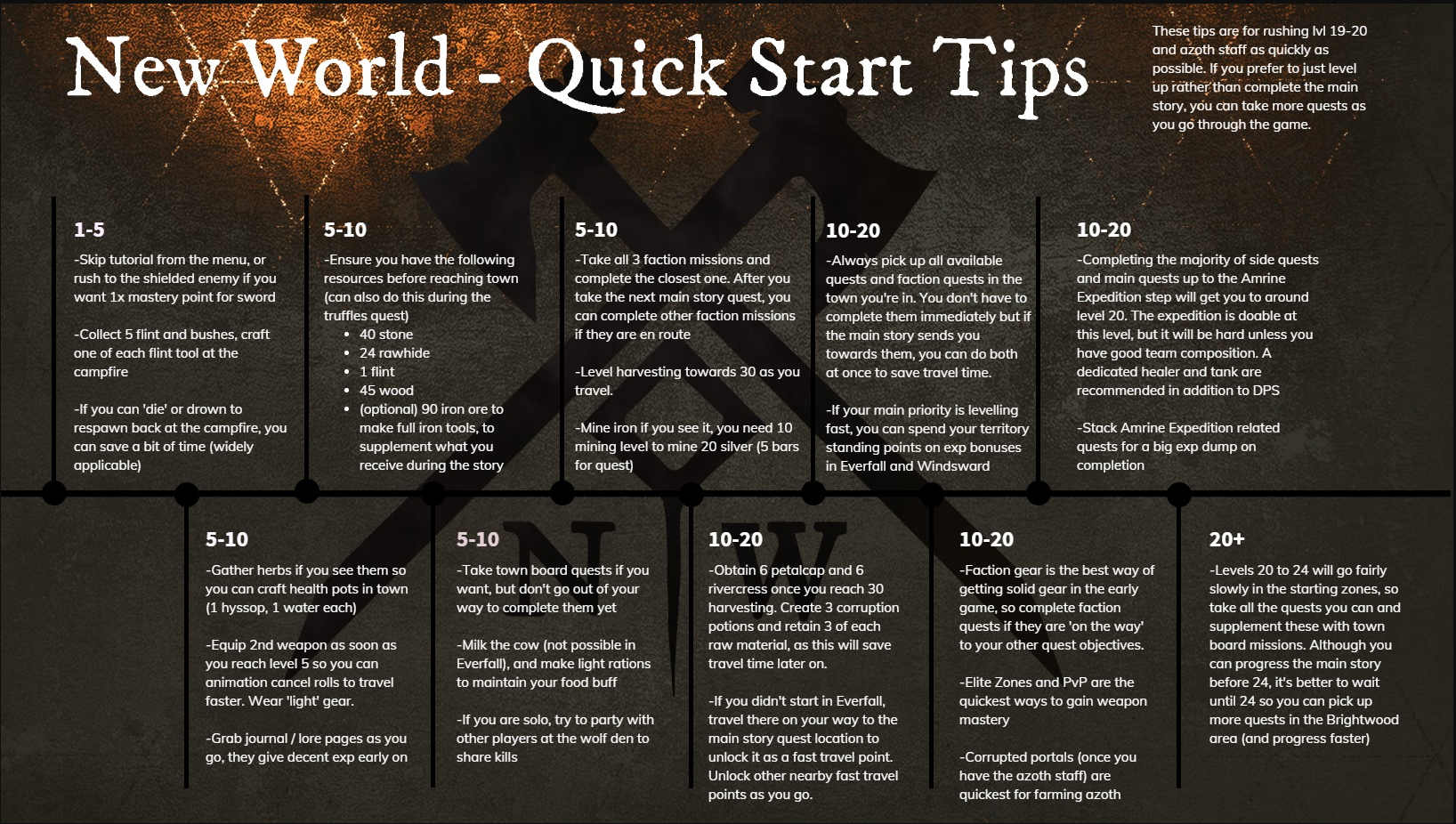 I talk about a few in game item and weapon skill tree tips as well as some IRL tips to set up a good environment and keep strong health! With the hype surrounding the game this is surely going to be one of the greatest moments in gaming history as the new MMO rolls out! Grab your friends and celebrate the release with me soon! Thank you for supporting the channel as we grow along with New World. It has been an honor and I will be here till the bitter end! Can't wait to see what all Amazon Game Studios has in store for us with this masterpiece of a game! Source: Sethphir
Learn about the exclusive New World content available at launch, and check out our server names, locations, and launch times.
We have some more New World breaking news. Information on Amazon's New World mmo name reservation been announced.
You will have to get your name on the EU servers at 8am CEST and convert to your time zone.
For east coast US that will be 2 am EDT! All characters made will lock the name to your account for a period of town you can delete it and claim it on the NA servers after when servers are closer to launch! Pre order bonus will be for each character you create and not locked to one character so feel free to reserve your name! Be sure to check out the reddit post and Play New World from twitter.