Ruin Stream Team, Twitch, Youtube, Facebook, Twitter, Instagram, Patreon
BlizzCon is an epic celebration of Blizzard Entertainment's game universes and the communities that bring them to life.
This year is our 11th BlizzCon, and we'd love for you to join us in celebrating at the Anaheim Convention Center in Anaheim, California on Friday, November 3 and Saturday, November 4, 2017 from 9:30 a.m. to 10 p.m. PST. – Blizzard
Every year Ruin is present for BlizzCon. Community members attend all relevant panels and official announcements, meet with developers to provide feedback for future game development. Traditionally following the convention members meet up for dinner and movies at Downtown Disneyland. For 2017 we attended Trader Sams and went to watch Thor Ragnarok.
BlizzCon 2017 Opening Ceremonies 
Join us at the Opening Ceremony of BlizzCon 2017 to get the latest news and announcements from the convention center floor!
Check out BlizzCon.com to see interviews, panels, and much more.
Blizzcon Resources
World of Warcraft: Battle for Azeroth
In Battle for Azeroth, the fall of the Burning Legion has set off a series of disastrous incidents that reignites the furious rivalry between the noble Alliance and the mighty Horde. As a new age of warfare begins, Azeroth's heroes must set out on a harrowing journey in search of new allies, race to claim the world's mightiest resources to turn the tides of war, and fight on several fronts to determine which side will lead Azeroth into its uncertain future. – World of Warcraft
Battle for Azeroth Features
Azeroth paid a terrible price to end the apocalyptic march of the Legion's crusade—but even as the world's wounds are tended, it is the shattered trust between the Alliance and Horde that may prove hardest to mend. As this age-old conflict reignites, join your allies and champion your faction's cause—Azeroth's future will be forged in the fires of war.
Classic Servers Announced
Blizzard has announced the planned creation of Vanilla World of Warcraft servers! More details and a launch date will be made available.
Explore Azeroth as one of six new playable Allied Races, including four you've encountered in your campaign against the Legion. Embark on a quest to earn their favor and unlock each race, adding their strength to your faction. Create a new character and complete the full leveling experience to earn a distinctive Heritage Armor set.
Additional World of Warcraft Resources
Introducing Alexstrasza and Hanzo, Heroes of the Storm's two newest Heroes, who are preparing swoop into the Nexus during November and December of 2017. – Heroes of the Storm
Heroes of the Storm – BlizzCon 2017 Announcement Trailer
We introduced you to Alexstrasza, Hanzo, the 2018 Gameplay Update, and more at BlizzCon 2017. Now take a closer look at the new Heroes, improvements, and cosmetic items we revealed during the show before they make their way into the Nexus in the coming weeks.
Alexstrasza Spotlight – Heroes of the Storm
Alexstrasza, the queen of dragons, was empowered by the titans to be the guardian of all life on Azeroth. She has aided mortals time and again, even at great personal cost. Now, she soars across the Nexus, protecting life wherever she finds it. Get all the necessary
Additional Heroes of the Storm Resources
Legends tell of a vast underground world and the countless treasures that lie in store for worthy adventurers! Gather your party to explore Kobolds & Catacombs, Hearthstone's latest Expansion!
Additional Hearthstone Resources 
Overwatch
Animated Short | "Honor and Glory"
Explore the origin story of Overwatch's rocket-hammer wielding knight in our latest animated short: Honor and Glory! – Overwatch Reinhardt
Blizzard World | New Hybrid Map | Overwatch
See your favorite gaming memories come to life in Overwatch's new hybrid map as you attack and defend the payload across Azeroth, Tristram, the Koprulu Sector, and beyond!
Meet Moira—a Talon geneticist as brilliant as she is ambitious.
Additional Overwatch Resources
Starcraft Free To Play – Explained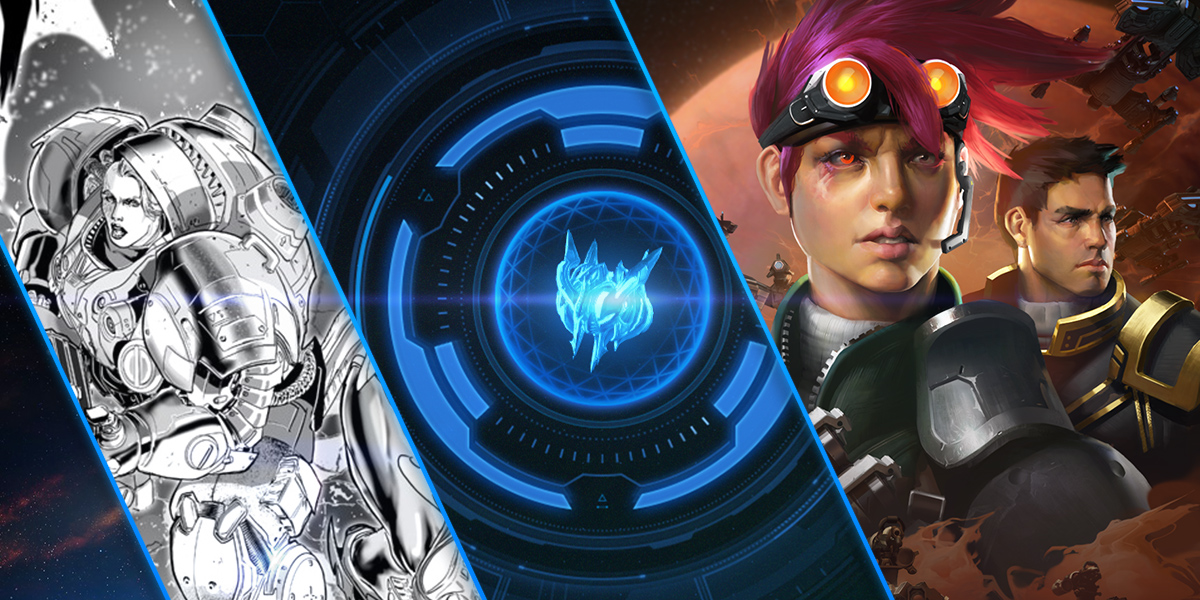 New Co-op Content
Get ready for trouble, and make it double with the new Co-op Commander: Han and Horner. You read that right—we're introducing a Commander with two characters. Matt Horner is the straightlaced and tactical Admiral of the Dominion Fleet, and his better half, Mira Han, commands her reckless and explosive mercenary forces. – Starcraft II
Additional Resources