In-game Events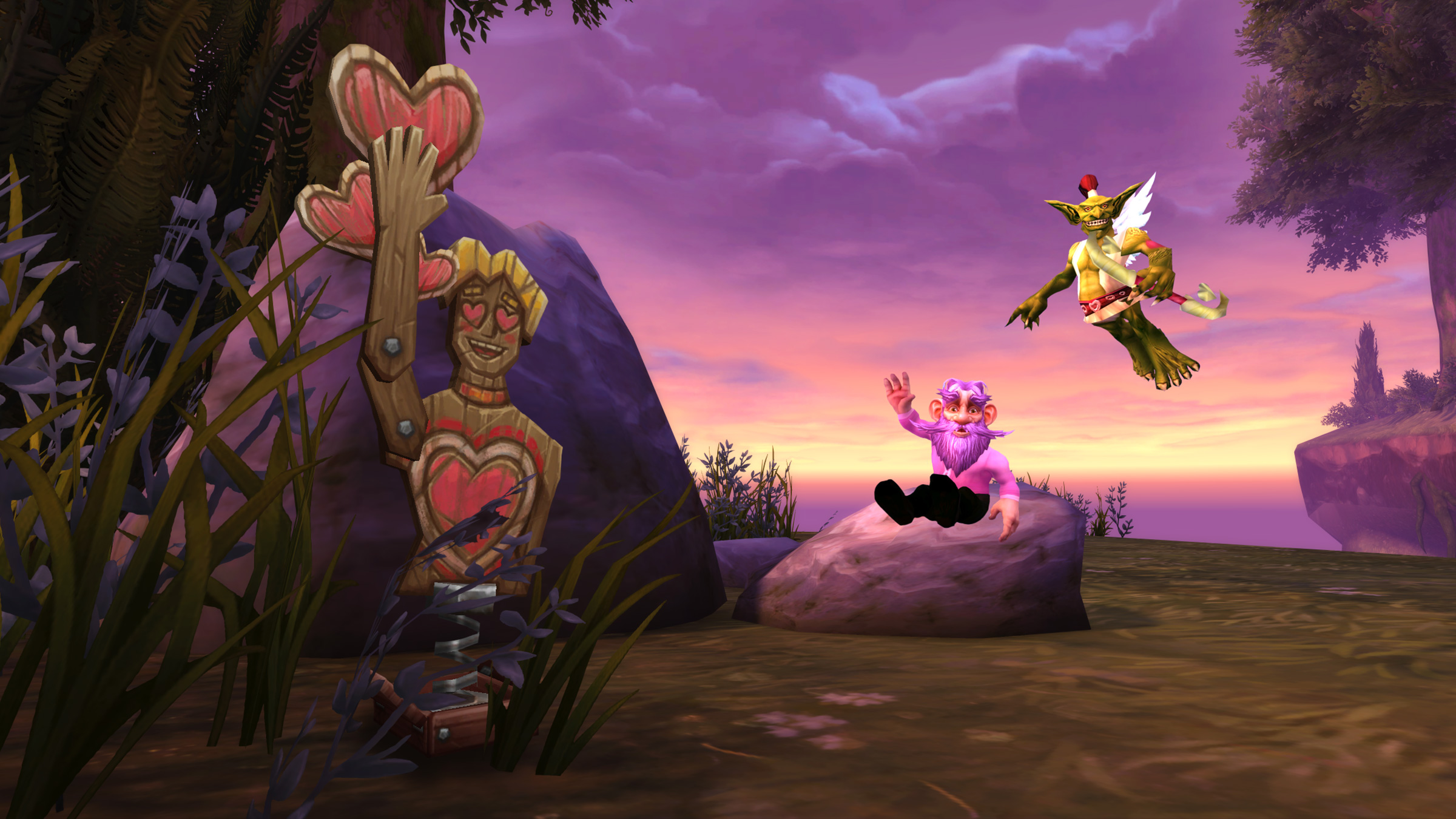 There's always an event to participate in somewhere on Azeroth! From weekly contests to yearly recurrent holidays, and a monthly carnival in-between, you'll never have to look far for a celebration in World of Warcraft.
To give you an overview of what is going on in the game throughout the year, we've recently added the In-game Events page to the World of Warcraft Game Guide. This page lists all the different types of recurrent contests and celebrations in one place. You'll have all you need to get started, familiarize yourself with the in-game calendar, or refresh your knowledge. The new page also links to the most recent blogs about in-game events.
Check out the In-game Events page to see what the world of Azeroth celebrates throughout the year, and find something to your liking. The next event is just around the corner! – Blizzard
A MYSTERIOUS AND DARK SECRET
Love may be in the air, but be cautious, as the season's spreading joy seems to have nefarious undertones. Recently, a strange "love sickness" has clouded the hearts of many of Azeroth's people—is this widespread incident simply an outbreak of amore, or will you and your fellow brave adventurers uncover a dark secret behind this plague of passion?
Event Location
Visit Stormwind, Ironforge, Darnassus, Shattrath, Dalaran, Thunder Bluff, Orgrimmar or Undercity to join in the festivities.
Defeat the evil Apothecary Hummel and his henchmen, thwart their evil schemes to take the world over, and then celebrate with your loved one(s) in lovely outfits!
QUESTS
Seasonal Boss: Apothecary Hummel
Use the Dungeon Finder to participate in a daily encounter against Apothecary Hummel, granting a Heart-Shaped Box(which contains special holiday loot) as a daily reward.
The Steamwheedle Cartel quests
The Steamwheedle Cartel suspects there's something shady about the goblin newcomers of the Crown Chemical Company. Investigators have been hired to get to the bottom of things—with your help.
Daily Quests
Complete special daily quests to obtain experience, money, and Love Tokens to purchase holiday items.
ENTERTAINMENT
Gifts and picnics
The season of love is the perfect occasion to perfume yourself and toss a lovely rose to someone to wear, after a romantic picnic dressed in a lovely dinner suit!
Event Outfits
Several lovely dresses and suits can be acquired with Love Tokens, as well as Lovely Roses to pin in your hair (if you are a female character) or bite in your mouth (if you are a male character).
MERCHANTS & VENDORS
These sellers will exchange food, festive clothes, pets, a mount and more for Love Tokens!
By participating in the festivities of Love is in the Air, you can earn special gifts and goodies.
MOUNTS
The Heart-Shaped Box, a daily reward from the Dungeon Finder for defeating Apothecary Hummel, has a chance to drop a stylish flying mount: the Big Love Rocket.
Take to the ground atop this pink, flightless bird, sure to set the mood for any acrophobic romantic engagements. Available in exchange for Love Tokens at your faction's Lovely Merchants, NPC vendors located in capital cities.
PETS
This disgusting (but surprisingly friendly!) ooze will grow in size as it eats critters that cross your path
Summon a lil' winged goblin of love by spending Love Tokens at your faction's Lovely Merchants.
This baby Lovebird can be bought for Love Tokens at your faction's Lovely Merchants.
GEAR
By defeating Apothecary Hummel, you can earn a powerful, epic-quality necklace for your troubles!
TOYS
During this event you can purchase several items using your Love Tokens, including Lovely clothing, Perfumes, Colognes, and more! Some of the unique items you can earn include:
Enjoy a lovely meal with your closest companions. This picnic basket can be purchased with 10 Love Tokens at your faction's Lovely merchants.
This creepy mask, worn by Royal Apothecary Society members, can also be found inside a Heart-Shaped Box.
Wear this rose tied in your hair (female characters), or in your mouth (male characters). The rose has a chance to drop from the Heart-Shaped Box, a daily reward for defeating Apothecary Hummel.