World of Warcraft What's Next Panel
Blizzcon 2016 revealed information on the upcoming 7.1.5 and 7.2 patches coming for World of Warcraft: Legion. Ion Hazzikostas lead designer on the World of Warcraft team gave a strong presentation outlining a model for consistent content delivery in large and interim patches. The coming 7.1.5 patch is an example of a "small" patch that Blizzard will release between major raid tier content releases. The objective of these smaller interum patches is to avoid content droughts and to ensure more consistent new content and adjustments to existing game content. Ion stated that the objective was to update existing content to ensure that content was relevant and "evergreen" as part of the core WoW experience beyond any given expansion. Timewalking dunegeons, seasonal events, updating legacy content is part of this plan.

New Content
Timewalking dungeon content has been expanded to include all of the Mists of Pandaria content. Timewalking dungeons allow players to "scale" to the original max level difficulty of the content. Special cosmetic rewards, gear, mounts and other items are available as rewards.
The Brawlers guild returns! Removed just prior to the launch of Legion the Brawlers guild has returned with dozens of new challenging encounters and even raid bosses.
Micro Holidays: Blizzard will introduce new game modes for brief periods of time to test out new concepts in game. Examples of these new mini holiday events are Ahn'Qiraj Remembrance day involving faction wide contests to complete objectives in the infamous vanilla world of warcaft zone. Additional events will be introduced over time, a light hearted "Volunteer Guard Day" was mentioned in which players assume the duties of Horde and Alliance guards in their respective capital cities.
In more long-term additions, Patch 7.1.5 will add what Blizzard is calling "micro-holidays." Where holiday events in the game normally last for a week or two and offer a lot of different rewards, micro-holidays will only run for a day or two and will be there just to shake up what players are doing, not to provide rewards or achievements. One example is Ahn'Qiraj Remembrance Day, which takes place on Jan. 22, the day that the gates to Ahn'Qiraj were first opened by players back in 2006. Another is Volunteer Guard Day, where players can take on the role of a city guard and go on patrol.
Artifact system improvements, in patch 7.2 new artifact traits will be added to all artifact weapons. Additional levels to existing artifact traits have also been added. New artifact relics with multiple trait improvements were revealed as well. New artifact appearances available through solo class challenges were unveiled.
Consistent with the increased content release schedule for Legion Ion stated that patch 7.1.5 will be available on the public test realm on the Tuesday reset following BlizzCon followed by the major 7.2 patch.
Blizzard says patch 7.1.5 will go up on the public test realm immediately following BlizzCon, with a release on live servers not far behind. As soon as 7.1.5 is live, Patch 7.2 will go up onto the PTR. Blizzard says this aggressive pace for new content will continue and that players should expect new test realm content every time something moves to live servers. The developer said a patch 7.2.5 is in the works, and beyond that hinted that players may be headed to the Legion planet of Argus in the future.
Class Balance
Blizzard made many fundamental class overhauls for the launch of World of Warcraft Legion, some of those changes were less well received than others. A fresh look at improving and balancing classes to improve viability and player enjoyment will be introduced for the 7.1.5 patch.
The Tomb of Sargeras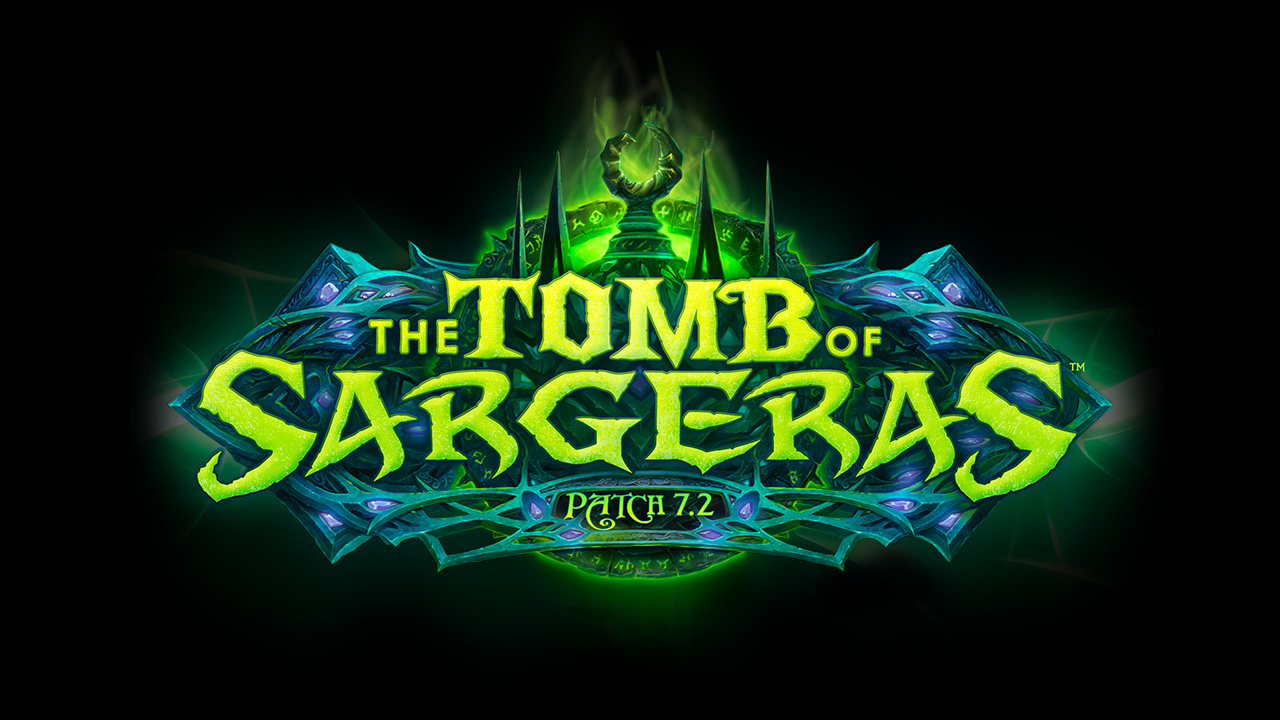 The major upcoming raid tier patch of 7.2 will introduce the Tomb of Sargeras! Sargeras, the dark Titan, creator of the Burning Legion is one of the major foes within the pantheon of Warcraft Lore. In patch 7.2 players will lead their class orders to battle the Legion and claim a foothold to assault the Tomb of Sargeras, now infested with the Legion and their allies. This offensive will involve the creation of a player build staging area similar to the effort to conquer the Sunwell raid in World of Warcraft: The Burning Crusade. The effort against the Legion introduces "The Armies of Legionfall" the combined forces of the class orders that players have been constructing throughout the Legion expansion so far, unleashing the power of the pillars of creation – ancient artifacts of the world forging Titan demigods central to Warcraft Lore.
Mischief Charity Pet
In keeping with the charitable tradition of previous Blizzcons, the Mischief Fel Kitten pet has been announced:
Meet Mischief – Make-A-Wish® Charity Pet Coming Soon Get ready to welcome a little disorder into your Order Hall—meet Mischief, the next World of Warcraft pet coming to the Shop! This fel feline is preparing to stir up some trouble this holiday season . . . but trust us, it's for a good cause. Starting December 1 through the end of the year, when you adopt Mischief the Fel Kitty the full purchase price will be donated to Make-A-Wish, helping them grant the wishes of children throughout the world with life-threatening medical conditions. Keep an eye out for more details on www.worldofwarcraft.com. For more information about Make-A-Wish in the U.S., visit wish.org and outside of the U.S., visit worldwish.org. – Make A Wish
Additional Information from Blizzard