LEGACY OF THE CREATORS
Gather your most powerful allies to fight by your side against the biggest threat to the galaxy, the lethal droid superweapon known as Scyva, Mother of Sorrows. Alongside your group of eight or sixteen players, battle this ancient menace with a passion for destruction and uncover new clues to the origins of this galactic threat as well as some impressive rewards! – Bioware
Your path to destroying Scyva will not be easy, Outlander. As battles rage across the galaxy, you will face Nahut, the superweapon child; only after you and your team successfully rid the galaxy of this terror will you face a more dangerous enemy, bent on your destruction, Scyva.
Prepare to celebrate the return of Corso, Risha, and Andronikos! In Legacy of the Creators, these popular allies from the past return to join your Alliance and fight by your side once more!
SCYVA OPERATION BOSS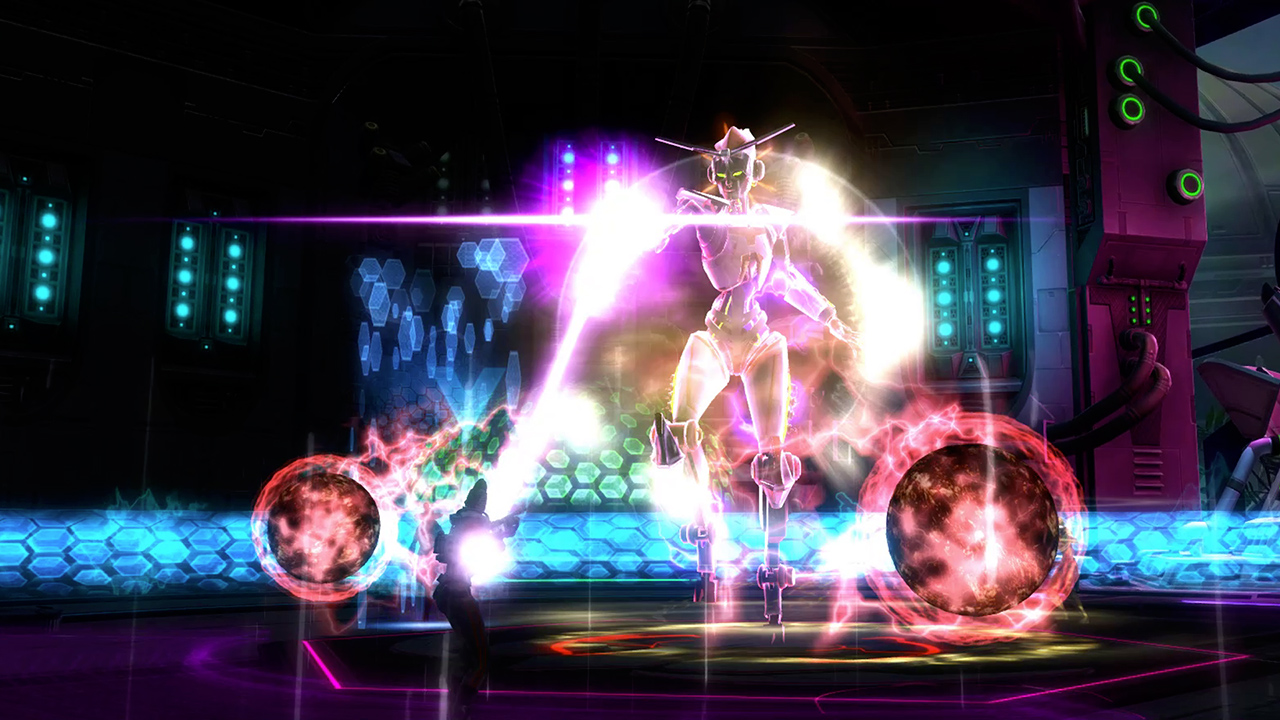 Known as the Mother of Sorrows, Scyva is a nigh-indestructible threat – your team will have to take advantage of every resource at hand to prevail!
RISHA & CORSO RETURN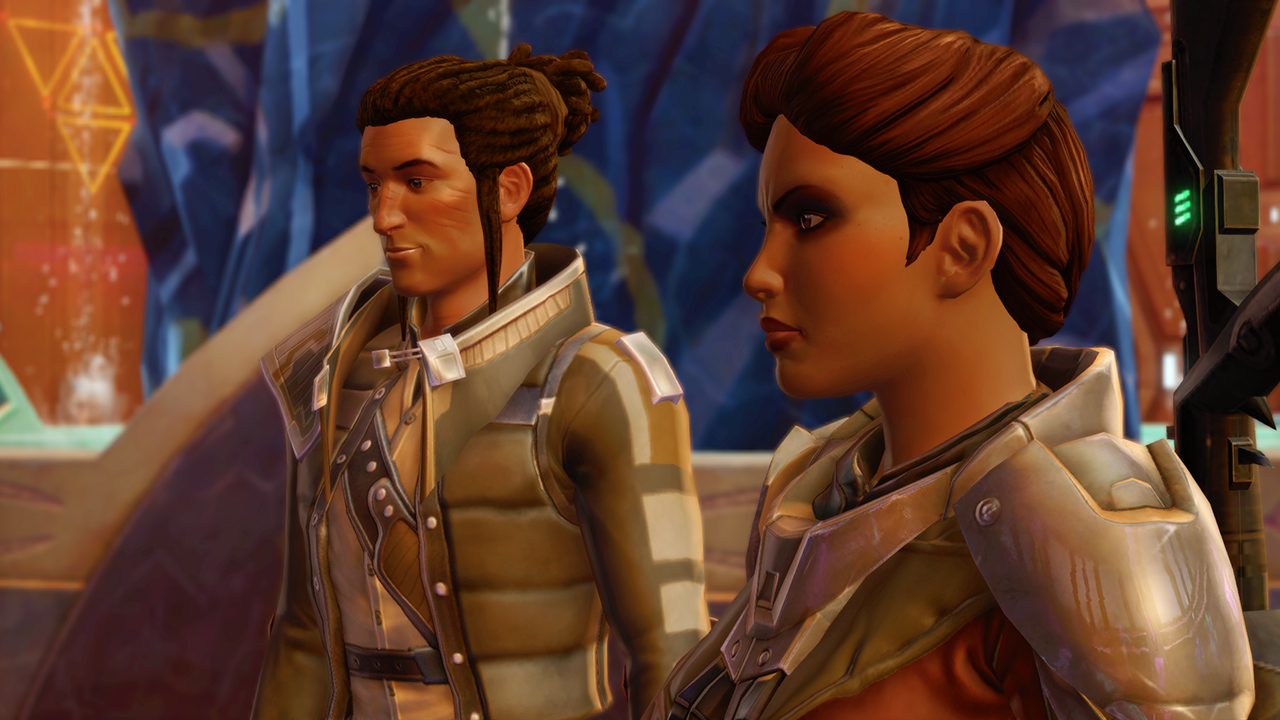 Risha & Corso emerge from the shadowy galactic underworld to help out their old Smuggler captain.
REUNITE WITH ANDRONIKOS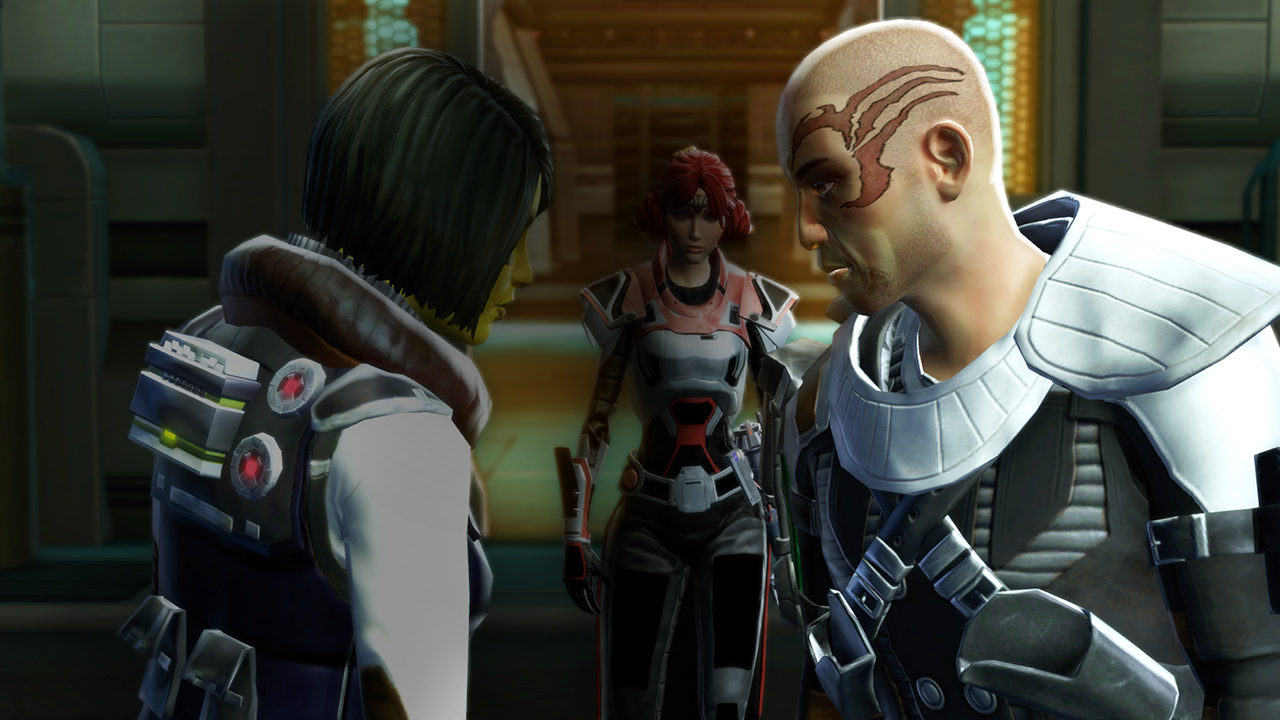 Andronikos plunders the galaxy in search of the Sith Inquisitor he once served so faithfully.
VETERAN MODE CHALLENGE
Sharpen your skills in Story Mode difficulty, then take your fight to the next level in Veteran Mode!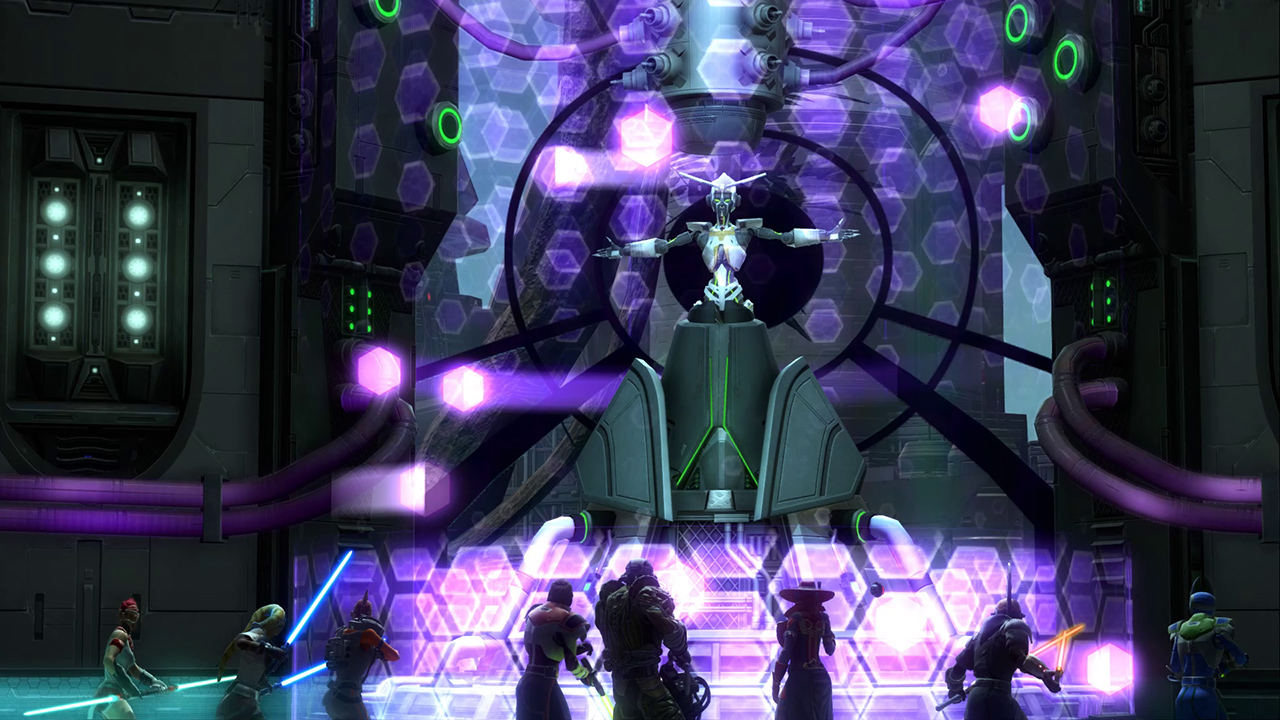 BE A PREMIUM PLAYER – GET ULTIMATE ACCESS!
Get eternal access to the new Knights of the Fallen Empire and Knights of the Eternal Throne expansions FREE at launch including one free high-level character to start your adventure. (One per Premium subscribed SWTOR account)