Star Wars The Old Republic Release Date Confirmed!
BioWare and LucasArts are pleased to announce that Star Wars™: The Old Republic™ will launch on December 20, 2011 in North America and on December 22, 2011 in the European Launch Territories! The announcement was first made by BioWare co-founders Dr. Ray Muzyka and Dr. Greg Zeschuk during their keynote address at the 2011 Eurogamer Expo in London, England. Speaking to a packed room of press and fans alike, Dr. Muzyka acknowledged the weight of the moment and the patience of the fans.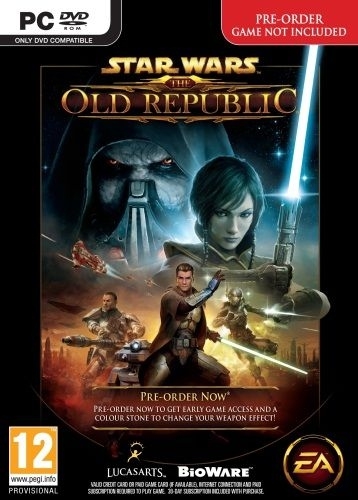 "This is an incredible moment for everyone at BioWare and our partners at LucasArts who have dedicated their lives to build this extraordinary game. We appreciate the patience from the millions of fans who have been waiting for the game's release."
Each copy of Star Wars: The Old Republic will come with 30 days of subscription time, after which you have the option to continue playing with one of the following monthly subscription fees:
1 Month Subscription: $14.99 (£8.99/€12.99)
3 Month Subscription: $13.99 per month (one-time charge of $41.97/£25.17/€35.97)
6 Month Subscription: $12.99 per month (one-time charge of $77.94/£46.14/€65.94)
Those who have pre-ordered the game and entered their pre-order code onStarWarsTheOldRepublic.com are eligible for Early Game Access. If you haven't yet reserved your copy of the game, be sure to visit our Pre-Order page and secure your place in the Old Republic now!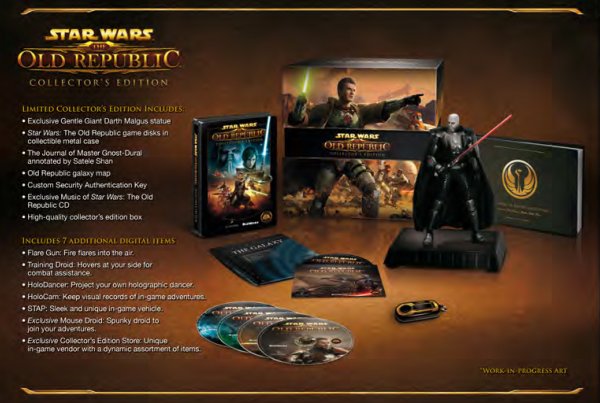 We want to thank you for your continued passion, dedication and support. Though one part of this incredible journey is coming to an end, we are confident that you all share our excitement for this new beginning. Be sure to check back to StarWarsTheOldRepublic.com as well as ourTwitter and Facebook pages for all the latest news and updates on Star Wars: The Old Republic.
– Official Electronic Arts Release: http://www.swtor.com/news/news-article/20110924
This is the official release date from EA Bioware. From what we understand there has been significant wrangling over a concrete release date between Bioware, who have been opting for additional time to complete their project and have wanted to push for a 2012 release and Electronic Arts who have pushing for a Holiday release to increase sales.
It seems from this release that EA has forced Bioware's hand and pushed for a premature release date. The fact of the matter is Star Wars: The Old Republic is currently far from finished, and many have significant doubts as to the ability of the development team to completely finish the core game content by release.
From what we have seen SWTOR has a strong foundation for content, however, the end game content Raids (Operation) Rated PvP (Ranked Warzones) and Open World PvP (PvP lakes) have not been implemented. For those who have played previous EA ventures into the MMO market, mainly Warhammer Online, there has been significant concern that Electronic Arts would not learn from previous mistakes and release SWTOR prematurely.
Hopefully Bioware will be able to deliver a game that lives up to their standards of quality and high production value. That said we remain optimistic that Bioware and Mythic will do everything they to deliver on the hype.