New Expansion Revealed: Knights of the Eternal Throne!
Source: Bioware 07.15.2016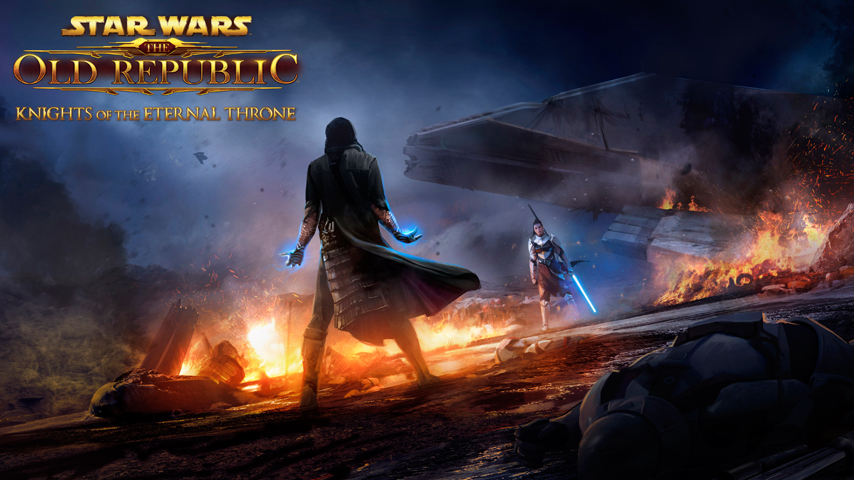 Today, during an EA Star Wars™ "Meet the Makers" panel at Star Wars Celebration in London, James Ohlen, Director of Design for BioWare helped celebrate the game's upcoming 5-year anniversary, revealing a brand new digital expansion coming this fall, Knights of the Eternal Throne. The all new expansion adds more of BioWare's trademark cinematic storytelling, as well as exciting new game features in one of the largest updates the team has made since the game launched 5 years ago in 2011!
BioWare also announced that beginning today, all players can prepare for the new expansion by playing Chapter 1 of the prequel story in Knights of the Fallen Empire, now for free: www.swtor.com/fallen-empire/free-trial.
Finally, the team released an infographic, compiling some of the community's most impressive feats over the last five years as well as a new 5-year Celebration trailer here: www.swtor.com/swtor5.
Stay tuned for more details about Knights of the Eternal Throne: www.swtor.com/eternal-throne.
Stay connected through our Community Blog, Facebook, Twitter, Instagram, YouTube and Twitch!