The Mandalorian | Official Trailer | Disney+ | Streaming Nov. 12
After the stories of Jango and Boba Fett, another warrior emerges in the Star Wars universe. "The Mandalorian" is set after the fall of the Empire and before the emergence of the First Order. We follow the travails of a lone gunfighter in the outer reaches of the galaxy far from the authority of the New Republic.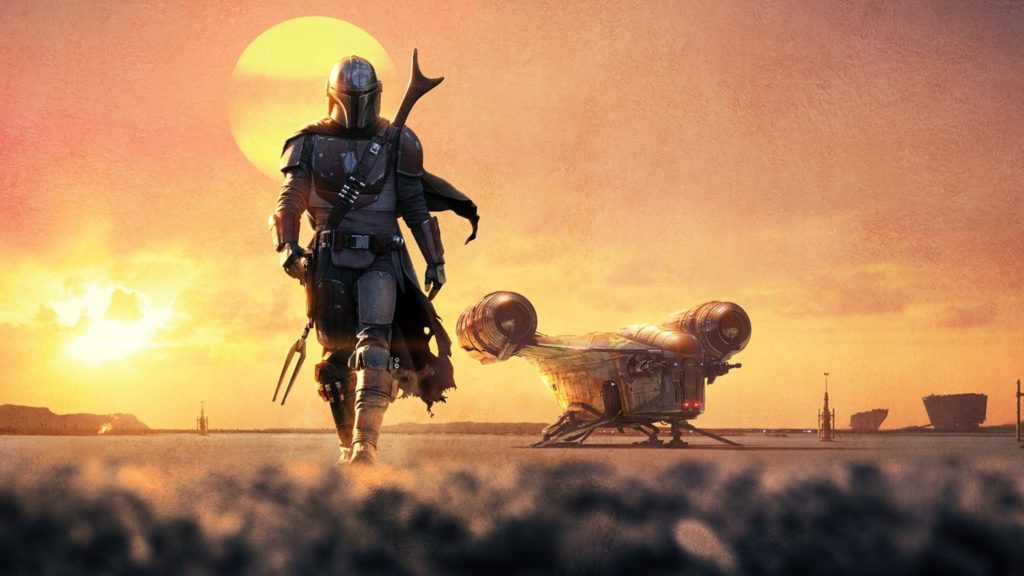 THE MANDALORIAN HEADED TO D23 EXPO
The Mandalorian, a squadron of stormtroopers, and a galaxy of other adventures are headed to Anaheim next month for the D23 Expo.
During the Disney+ panel on Friday, August 23 at 3:30 p.m. in Hall D23, get a sneak preview of the upcoming live-action series The Mandalorian. Executive producer Jon Favreau will be joined by Dave Filoni (supervising director on Star Wars: The Clone Wars and writer/director on The Mandalorian) and other special guests for an on-stage presentation offering a glimpse at the titular bounty hunter and his travels to the outer reaches of the galaxy far, far away.
D23 Expo attendees will also get the chance to explore the Lucasfilm pavilion, a first for the convention, which includes a special exhibit showcasing the evolution of stormtrooper designs – including the new Sith trooper from Star Wars: The Rise of Skywalker. Through an up-close examination of several screen-used costumes from throughout the Star Wars saga, fans will have the rare opportunity to study the unique styles and carefully crafted details utilized to make each generation of stormtroopers distinct.
For families, the pavilion will also host an area for younglings and Padawans to discover the Star Wars Galaxy of Adventures video shorts and explore other activities.
D23 Expo takes place at the Anaheim Convention Center from August 23-25, 2019.
StarWars.com All Star Wars, all the time.