Ruin Gaming Operation Supply Drop Vetober fundraising drive:
Our streamers will be participating in 24-HOUR streaming stints throughout October, 2016. We will be streaming old and new games via RuinTV on Twitch. We encourage you to view, chat and support us while streaming. Operation Supply Drop: "Make Fun Where There Is None" campaign aims to raise funds to send gaming equipment to overseas troops. Our first 24 hour stream took place Saturday, October 8th 2016 at 12pm server time. Our next 24hour stream will be taking place on October 22nd at 12pm PST Multiple streamers within Ruin Gaming will be volunteering their time, so stay tuned.
If you would like to get involved make sure to talk to Sveela or any of the WRNT department on TeamSpeak for more information
Since the founding of Ruin Gaming members of the US armed services have been present, the first to sign our guild charter were active duty members of the US Army 1st Cavalry. The contributions that active duty and military veterans from US and NATO allied forces have provided over the last ten years have been tremendous. The dedication, discipline and objective oriented focus of Ruin reflects the influence that military members have had on our gaming community. Operation Supply Drop embodies the values of community and responsible social integration that has always been one of the cornerstones of Ruin.
Please support Operation Supply Drop!
All donations go directly to Operation Supply drop. Ruin has designed special Operation Supply Drop apparel for the Vetober stream event!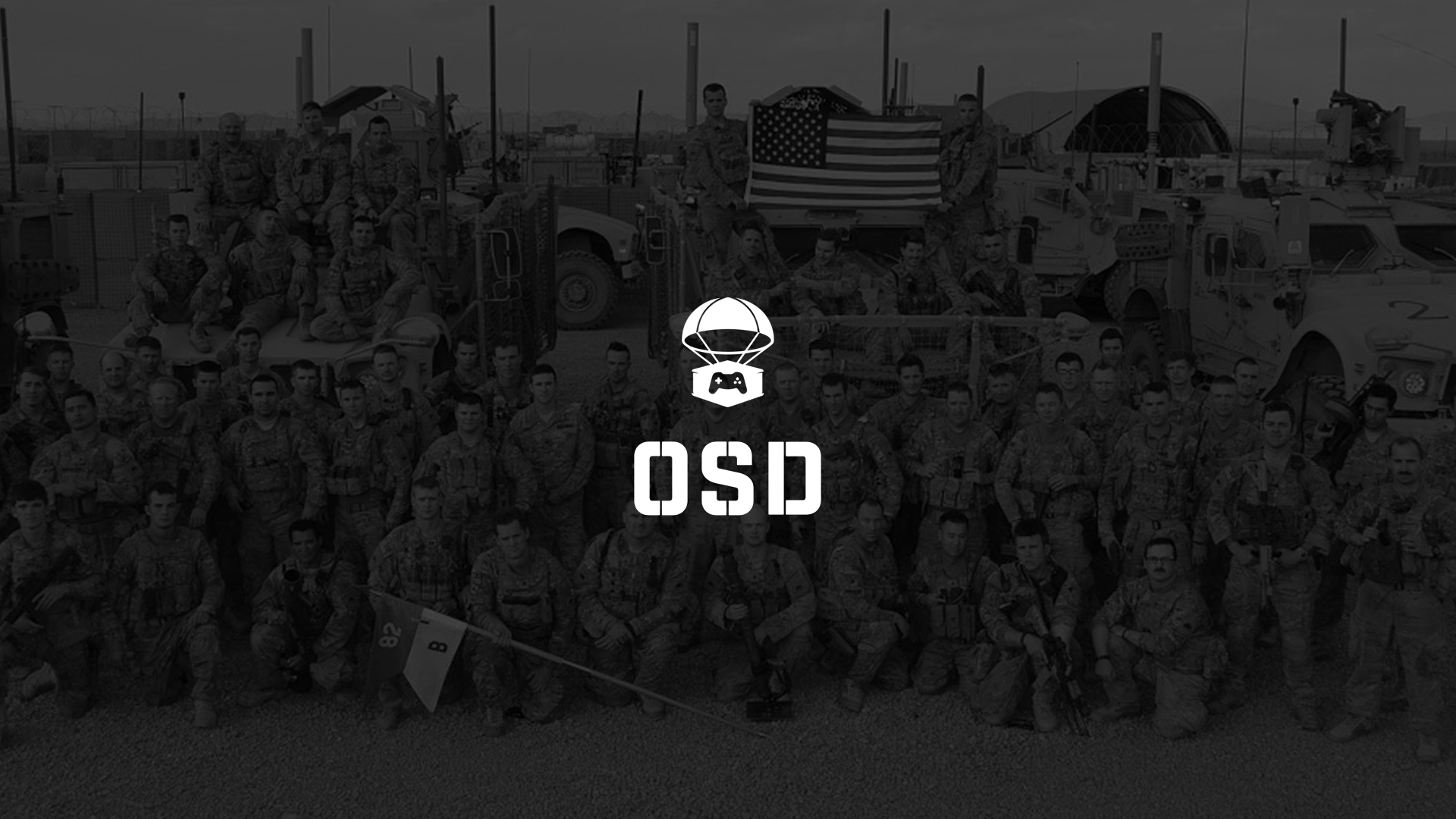 Ruin has been in coordination with Operation Supply Drop to support their Vetober streaming event to raise awareness and to assist in fundraising efforts throughout the month of October. Operation Supply drop is an outstanding charity. Additional information on OSD and their objectives can be found on their website.
Founded in 2010, Operation Supply Drop is a 501(c)(3) veteran service organization working to build lasting networks with the larger community to drive mutual support for today's active duty military, their families and the veteran population. Focused on combating depression, suicide, homelessness, and unemployment, OSD is the world's most generationally relevant veteran support organization, serving U.S., NATO, and ANZAC veterans and active duty via three core verticles: Deployment (video game care packages and morale building events on post),Integration (Professional Development, Team Building, Rehabilitation, VIP Experiences) and Community (local volunteering and support, uniting civilians and veterans). To date, OSD has raised over (U.S.) $9 million in monetary and in-kind donations, has served over 100,000 active duty military, their families and veterans as well as has chapters in over 40 cities around the globe. For more information, please visit: