MEET YOUR MAKER ON JUNE 6—PRE-PURCHASE DIABLO IV!
Diablo IV | Official Release Date Trailer
Watch as Inarius, Archangel of The High Heavens, challenges Lilith, Daughter of Hatred.
Diablo IV is now available for pre-purchase through Battle.net and the PlayStation and Xbox Games Stores.
Lilith has returned…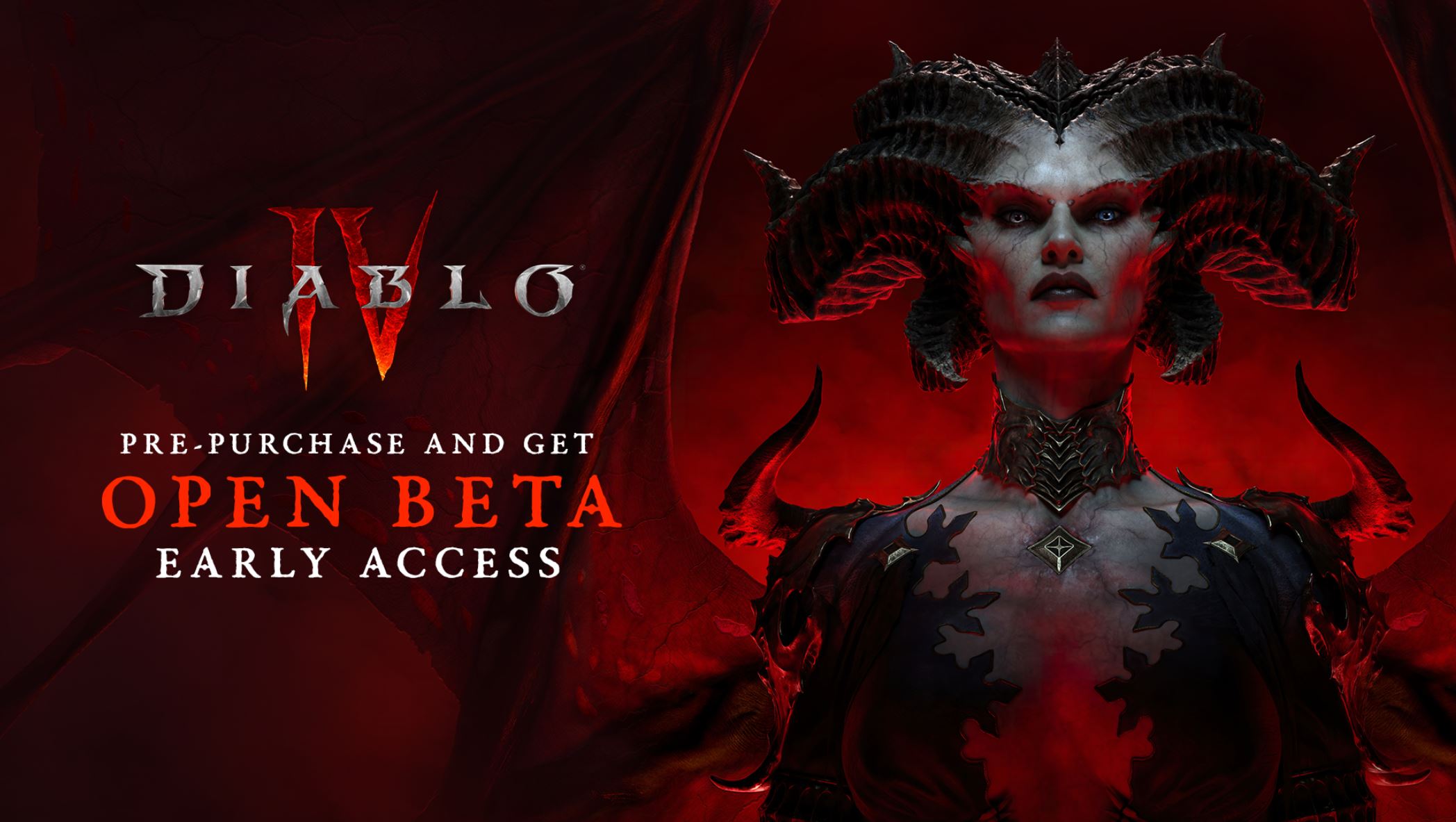 Eons after her exile, her summoning ushers in an age of darkness and hatred. Inarius, former archangel of the High Heavens, has also returned to the world he and Lilith created together. The two will once again cross paths, and what was built is now at risk of destruction.
The armies of the Burning Hells anticipate your arrival—are you prepared to make their acquaintance? Equip yourself with a gamut of demon-slaying tools by pre-purchasing Diablo IV now so you can unshackle Sanctuary from Lilith's grasp when the time comes!
Up to four days of Early Access to Diablo IV's launch***
Accelerated Seasonal Battle Pass Unlock in Diablo IV—includes a Premium Seasonal Battle Pass Unlock plus 20 Tier Skips and a cosmetic
Wings of the Creator Emote in Diablo IV
Hellborn Carapace Mount Armor in Diablo IV
Temptation Mount in Diablo IV
Early Access to the Open Beta*
Light Bearer Mount in Diablo IV
Inarius Wings and Inarius Murloc Pet in Diablo III**
Amalgam of Rage Mount in World of Warcraft**
Umber Winged Darkness Cosmetic Set in Diablo Immortal**
Digital copy of Diablo IV game
SING LILITH'S PRAISES—DIABLO IV LIMITED COLLECTOR'S BOX: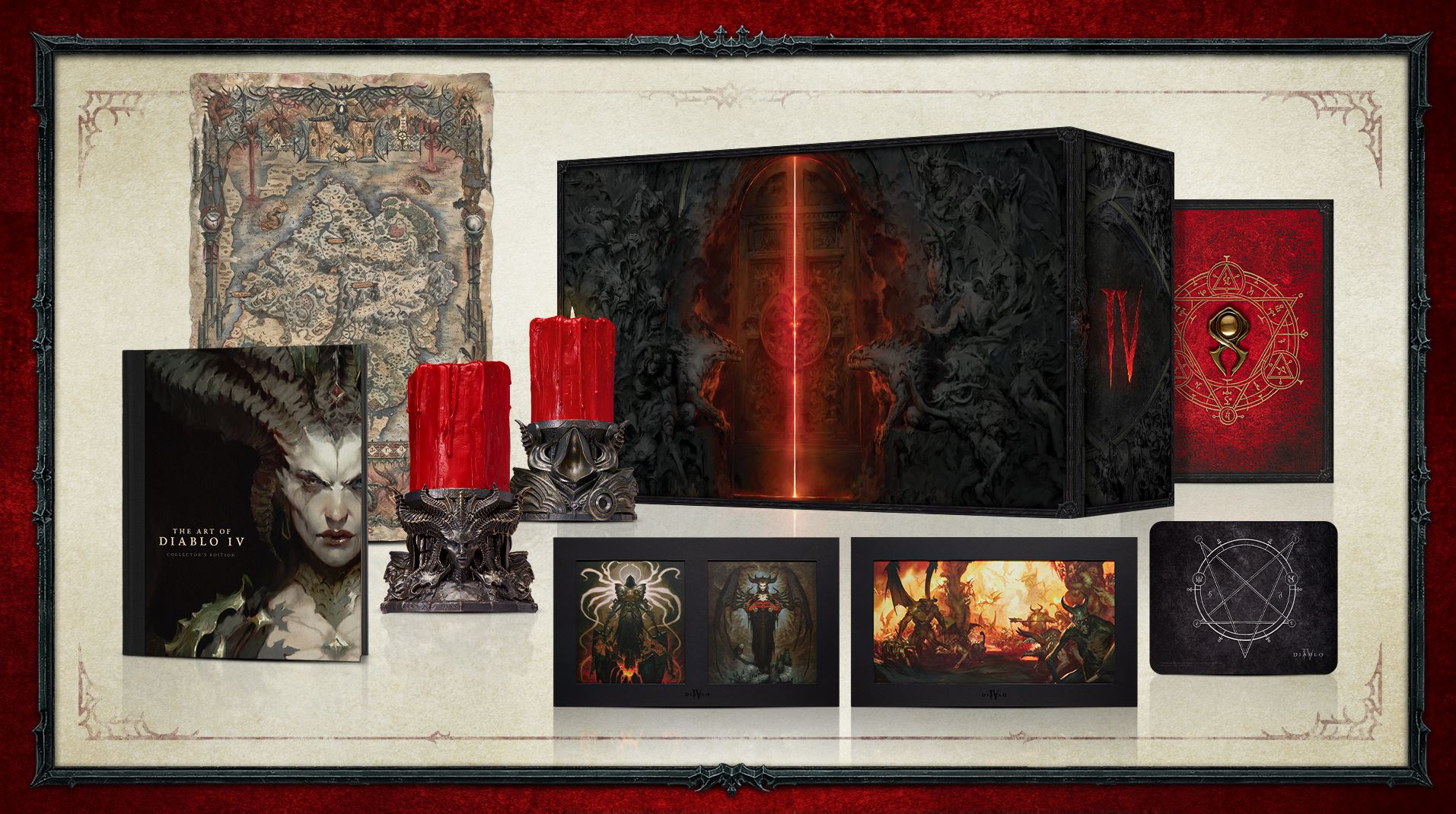 Whether you've ingested one of Lilith's Blood Petals or not, purchasing the Diablo IV Limited Collector's Box from the Blizzard Gear Store is the telltale mark of a Daughter of Hatred devotee. Forged from Sanctuary's most rarefied elements, a finite amount of Collector's Boxes will be available for pre-order on December 15 following our first Diablo IV Developer Update livestream, where we will showcase this item. Here's what's included:
Candle of Creation
Cloth Map of Sanctuary
Diablo IV Collector's Edition Art Book
Occult Mousepad
Pin of the Horadrim
Two Matted Fine Art Prints Sized 18.54" x 10.79"
Note: The Diablo IV Limited Collector's Box does not include a copy of the game—this is a separate purchase. Also, players located in South Korea and Australia will have additional retail options to purchase from announced soon.