COVID 19 CRISIS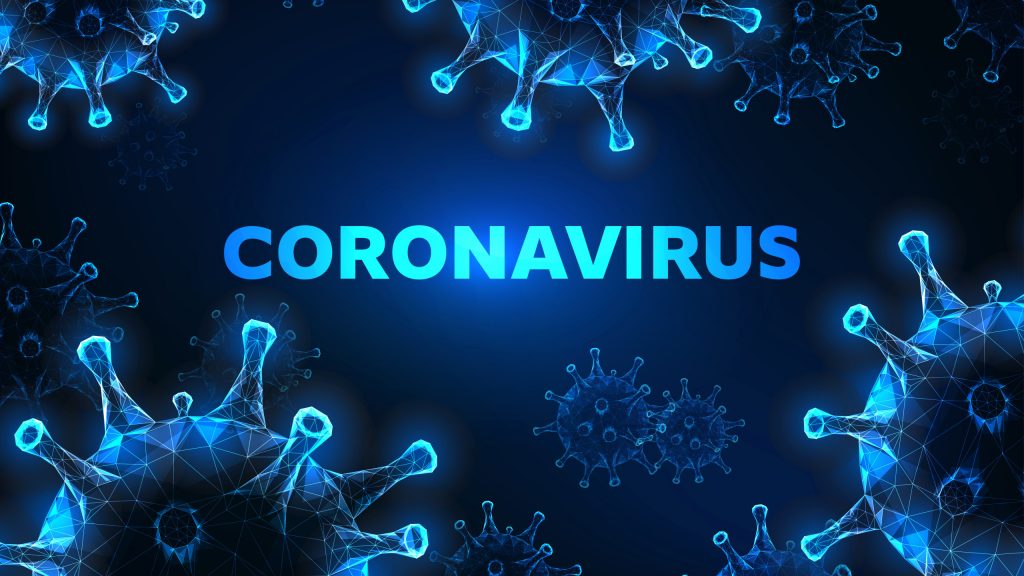 Our response during the Covid 19 crisis is critical.
The disease itself will not define us but our response to it will. As individuals, as a community, this is a time to come together and fund raise for those in need. Here at RUIN we have organized a channel in our discord to do just that! #Charities is now open! Please take a moment to look over these opportunities to help. If you have a charity you would like to submit for others to see in #Charities please send all information directly to Archaos.
We all have an innate desire for human connection and interaction. We are hardwired for engagement and curiosity. We all have a desire for a sense of belonging. Virtual communities offer enormous potential for connection and engagement with people from all over the world. Our job at RUIN is to provide a space for people to contribute their talents towards complex and rewarding cooperative challenges.
During this challenging time we MUST remind the world why Communities like ours matter. We MUST show up for our neighbors and for this community we have all fought so hard to build. We must overcome our fear, embrace change as an inevitability and hold true to the resilience we have built as a community. We are all staying home – but we are together! We will get through this crisis – TOGETHER – and we will be stronger because communities like ours and individuals came together to pool our talents, creativity and resources to meet this challenge.
Social distancing saves lives!
Please, STAY HOME, STAY SAFE, reach out if you are in need, donate-support if at all possible!
We have two channels in the discord dedicated specifically to Covid19: #Covid19-updates is a channel for all of the up to date and vetted information. If you have any links worth sharing please send to Archaos for approval. #Covid19-chat is an open public conversation about any and all things related to Covid19. There is a time and a place for chatting about Covid19 – the Main lobby and #Ruinchat are NOT appropriate places as we all need an escape from it. Please and thank you!
Should you find yourself lonely or bored – we invite you to COME HANG OUT IN DISCORD! Play with us, gear your alts, join our dance parties, and just BE together.
Under the multimedia tab there are many channels with information to check out posted by us all! Take photos of your ramen noodle/rice and beans/green bean casserole shenanigans and SHARE them with us in #food! Let us see pictures of those sweet fury goofballs you call family in #pets! Share your artwork in #ruin-arts-and-crafts! Check out #education, #lectures, #music, #cars, #travel and more! SHARE what you are watching on Netflix in #art-entertainment! Please SHARE! We want to see what you are up to while cooped up indoors!
"In light of COVID-19, we're temporarily upping the Go Live streaming and screen share limit from 10 to 50 people for the next few months. We know a lot of you around the world are currently using Discord to keep in touch and perform daily tasks from keeping up with classes to working from home. We want to help make your world a little less stressful. We'll keep this limit up when it's most critically needed. Please have patience with us as performance issues may arise in streams with a large number of people," Discord said in a tweet.
Polygon Article – Discord Screen share limit 50
"The world needs creators, especially in tough times. We turn to you for joy, distraction, hope, and understanding. Your work is important, and we owe so much to you. That's why we're tired of seeing creators getting screwed by a broken system that doesn't value their work. And current events are making it painfully clear. While the internet has offered massive opportunities for creators of all kinds, the rules of the attention economy are serving advertisers first, and leaving artists with less. Less financial stability, less creative control, and less ability to connect with their own fans. Our community wants to change that, and that starts with telling our story. We hope it resonates with you and inspires you to keep creating in these difficult times."
Blog Post – Covid19 and the Creative Economy
"At Twitch, community is at the center of everything we do. With the COVID-19 pandemic creating hardship and uncertainty, Twitch streamers and community members have reached out looking for ways to use Twitch to help support those affected. We want to help make it easier for you to link up with charities on the front lines."
Blog Post – Twitch endorsed charities and best practices
Support Ruin
RUIN needs you! Now, more than ever! Maintaining RUIN is a massive undertaking. We are fully funded by our members. RUIN is sponsored by companies that would force us to advertise for them or constantly pester you with their products. Our goal is to continue to keep this space free of such annoyances in the future as well. There are many ways to contribute to the war effort! Please consider these options as a way to give back to the gaming community that we all love. Thank you in advance for your support. We could not do what we do as an organization without YOUR help. Thank You!
Only contribute what you can afford. Remember that our resources are expended with one goal, to protect and sustain our ability to bring you the most enjoyable experience possible. If everyone is willing to donate a little, the burden will be minimized for us all. Thank you again and Happy Gaming! If you have questions, please send a Direct Message to Archaos in discord. In RUIN your feedback matters and voice is heard.
SUPPORT RUIN GAMING
Patreon
RUINTV
MISSION STATEMENT
RUIN is a virtual Massive Multiplayer Online organization focused primarily on the player versus player aspects of several online games. Our mission is to provide an inclusive, civil and entertaining space to play games within a like minded community and to interact with game developers in order to preserve, improve and expand the community's online universe.
CORE VALUES
RUIN is committed to creating a welcoming environment for everyone, with a long term goal of enriching the lives of veterans, those with disabilities, service men and women worldwide and all those who desire to share in the monumental potential of virtual communities that provide for the basic human needs of interaction, connection and a shared experience.
RUIN is creating a culture of continual learning and support for our members. Virtual communities offer enormous potential for connection and engagement with people from all over the world. RUIN is dedicated to continually reinforcing a positive learning environment in order to foster experienced, educated, insightful, reflective community members and leaders.
OBJECTIVES
Our goal is to provide exciting content on current and upcoming games via YouTube, Twitch, Social Media and more. Therefore, we invite game developers to provide our community with massive multiplayer content for critical review. Our community has a broad range of skill sets, life experiences and gaming backgrounds to provide developers with an unparalleled opportunity for unbiased feedback. It is our unwavering vision that such a symbiotic relationship will engender what we have always envisioned, bringing virtual communities into a fully realized and complete state.
RUIN is building an expansive virtual community open to all. We believe that virtual communities can provide an ideal environment to empower those with disabilities to socialize, engage and contribute their talents. Together we can all experience epic storytelling across a spectrum of intellectual properties and gaming universes.
RUIN seeks to create an engaging virtual community setting intended to allow our members to experience and enjoy their personal Hero's Journey across many different platforms. By providing the best in genre user generated content and entertainment.