RUIN experienced the opening day of Indiana Jones and Dial of Destiny at our San Diego theater of choice: The Lot La Jolla!
Always a fantastic time. RUIN members in the Southern California are encouraged to reach out regarding upcoming events!
INDIANA JONES AND THE DIAL OF DESTINY AT US PREMIERE

At the June 14 US premiere of Indiana Jones and the Dial of Destiny, members of the Lucasfilm family past and present came together to honor film's most beloved archaeologist. Held at the famous Dolby Theater in Hollywood, the special event saw surprise appearances by George Lucas, Steven Spielberg, Ke Huy Quan, and John Williams, in addition to Harrison Ford, Dial of Destiny director James Mangold, and co-star Phoebe Waller-Bridge. It was a night to remember for all Indy fans — including a surprise concert by Williams — and one worthy of the series' legacy. Check out Lucasfilm.com's gallery of the premiere festivities below!
Indiana Jones and the Dial of Destiny | Behind the Action
Indiana Jones and the Dial of Destiny
Harrison Ford returns to the role of the legendary hero archaeologist for this fifth installment of the iconic franchise.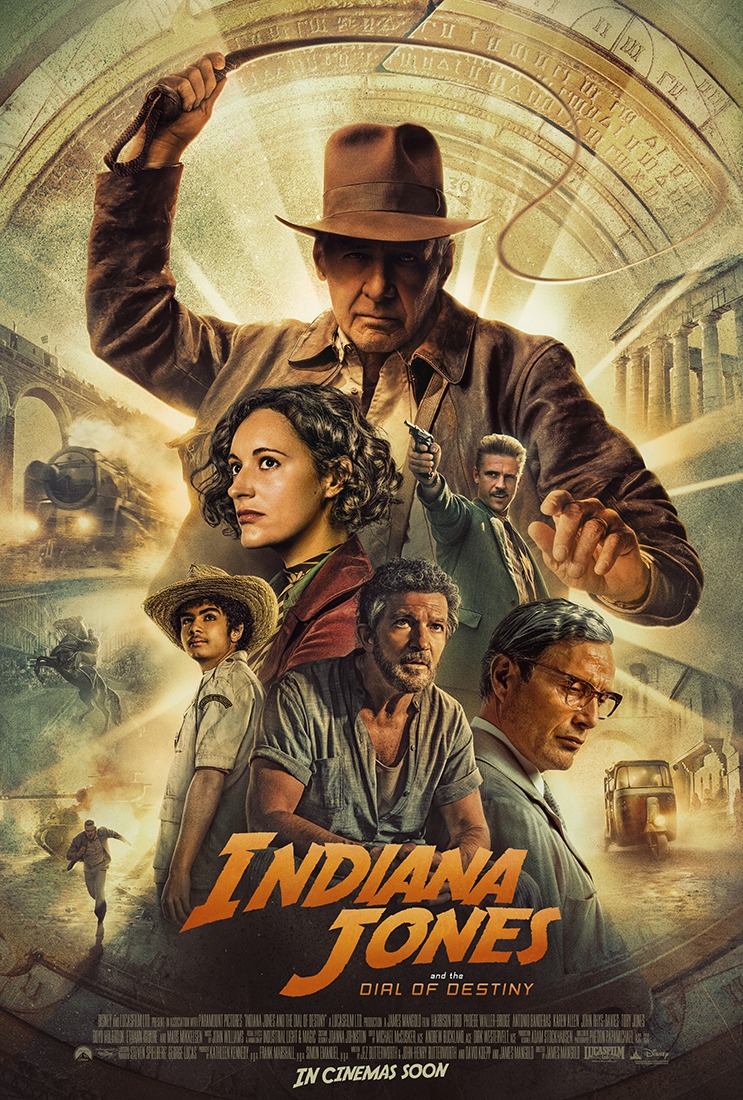 Starring along with Ford are Phoebe Waller-Bridge ("Fleabag"), Antonio Banderas ("Pain and Glory"), John Rhys-Davies ("Raiders of the Los Ark"), Shaunette Renee Wilson ("Black Panther"), Thomas Kretschmann ("Das Boot"), Toby Jones ("Jurassic World: Fallen Kingdom"), Boyd Holbrook ("Logan"), Olivier Richters ("Black Widow"), Ethann Isidore ("Mortel") and Mads Mikkelsen ("Fantastic Beasts: The Secrets of Dumbledore"). Directed by James Mangold ("Ford v Ferrari," "Logan"), the film is produced by Kathleen Kennedy, Frank Marshall and Simon Emanuel, with Steven Spielberg and George Lucas serving as executive producers. John Williams, who has scored each Indy adventure since the original "Raiders of the Lost Ark" in 1981, is once again composing the score.
Indiana Jones and the Dial of Destiny | Spoiler Warning
Indiana Jones is Back in Action, John Williams Performs, and More!
This week in Indiana Jones, we get a look at the star-studded U.S. red carpet premiere of Indiana Jones and the Dial of Destiny and Kristin sits down with cast and crew to find out who may have brought home a souvenir or two from set.
Originally released in 1981 as a collaboration between George Lucas and Steven Spielberg, Raiders redefined the possibilities of adventure cinema and launched actor Harrison Ford to a legendary status.
Indiana Jones is the classic hero for this adventure set in the 1930s, as the quick-witted and hardy archaeologist goes on the hunt for the Lost Ark of the Covenant. Often facing insurmountable odds, Indy always manages to succeed in the nick of time, joined by endearing companions and opposed by notorious villains.
With an impressive team of supporting actors including Karen Allen, John-Rhys Davies, Denholm Elliott, and Paul Freeman, combined with innovative special effects techniques by Industrial Light & Magic, Raiders has captured the spirits of movie-goers for generations and continues to inspire adventures yet to come…