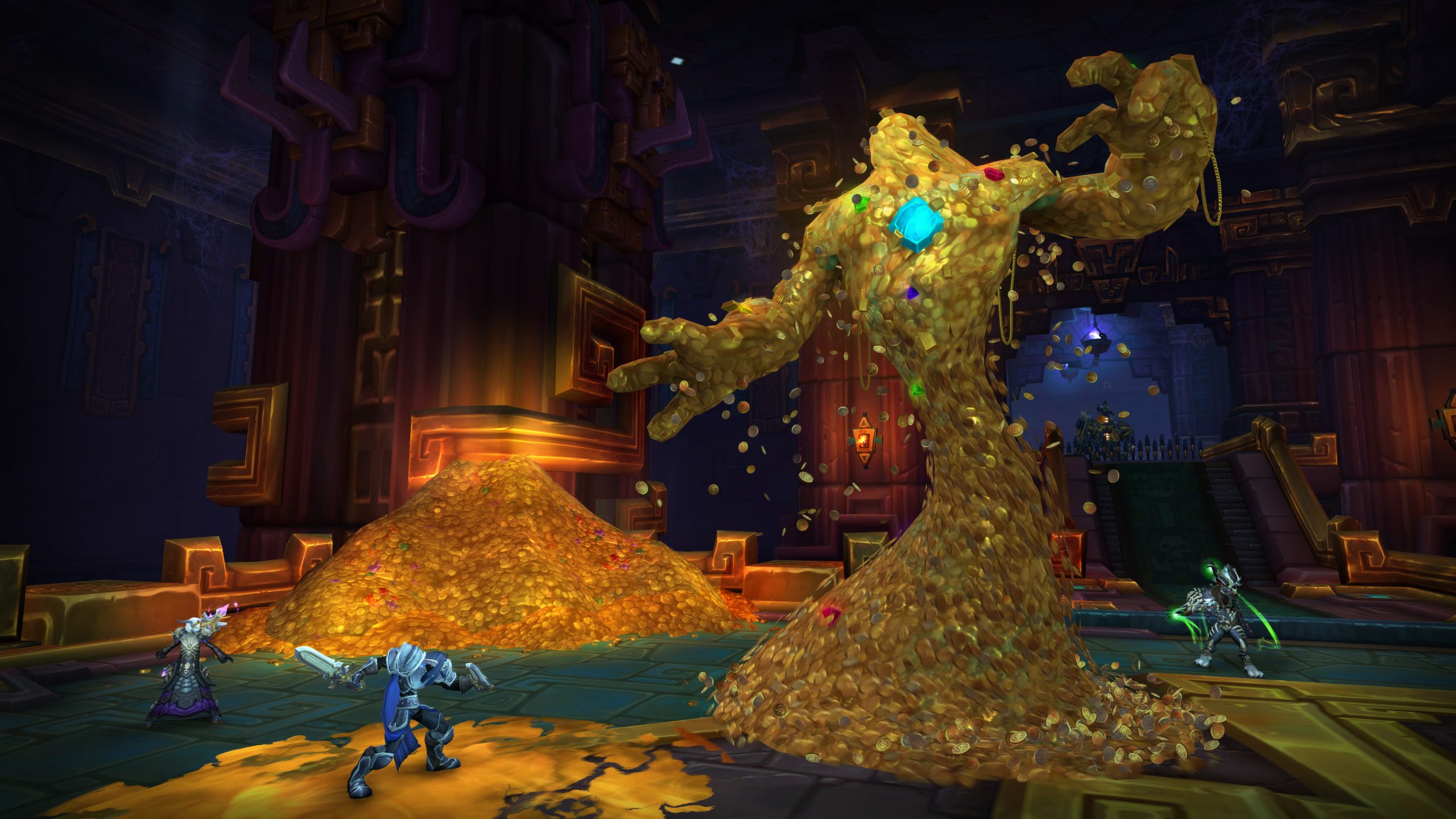 RUIN needs you! Running Ruin Gaming is a massive undertaking. This organization is unique in that it is fully funded by its members with donations. At Ruin we are not sponsored by companies that would force us to advertise for them or constantly pester you with their products. Our goal is to continue to keep this space free of such annoyances in the future as well.
There are many ways to contribute to the war effort! Please consider these options as a way to give back to the gaming community that we all love. Thank you in advance for your support. We could not do what we do as an organization without YOUR help. Yes, you!!
Only contribute what you can afford. Remember that our resources are expended with one goal, to protect and sustain our ability to bring you the most enjoyable experience possible. If everyone is willing to donate a little, the burden will be minimized for us all.
Thank you and Happy Gaming!
Link Your Amazon and Twitch Accounts
By linking your Amazon Prime account to your Twitch account, Prime members can support their favorite Twitch content creators with a free Amazon Prime Twitch subscription once per month
Linking your Amazon and Twitch accounts is required for several Twitch benefits such as the Member-Only Prime Chat Badge and the monthly Twitch Subscription Credit.
Prime Gaming Support
Select Connect a Twitch account and log in with your Twitch account.
.There is no additional cost for the Prime member, and the content creator gets $2.50+ per Twitch Prime subscriber per month.
Our subscription options let Partners and Affiliates reward and interact with their audience. Some of the benefits for subscribers are: access to custom emotes that can be used across all of Twitch; Subscriber Badges, which can change with your tenure if the channel has set up loyalty badges; and other perks we allow Creators to enable like ad-free viewing.
When you resubscribe to any channel or subscribe for the first time with your Prime subscription, a Share button will appear at the top of chat. This button will allow you to send a customised message to the broadcaster and trigger any alerts that they have set up.
IN GAME GOLD DONATIONS
In game gold donations can be sent directly to the administrative Archon on your server using the mail system or direct trade.
RUIN Gaming Network is creating an expansive, inclusive massive multiplayer online community!
PAYPAL: [email protected]
BLIZZARD BALANCE: [email protected]