Extraordinary loot and the most complete BlizzCon experience, at your pace.
BlizzCon is returning to the Anaheim Convention Center on November 1 and 2, and you're invited to join the Blizzard Entertainment community for a weekend filled with games, esports, cosplay, and epic entertainment. Tickets to this year's BlizzCon go on sale in two waves, with quantities of all three options going on sale both dates:
RUIN at Blizzcon 2019
As is tradition RUIN members will meet up at Downtown Disney for for Trader Sam's Enchanted Tiki Bar on the night of the 1st and dinner at Naples Ristorante on the 2nd.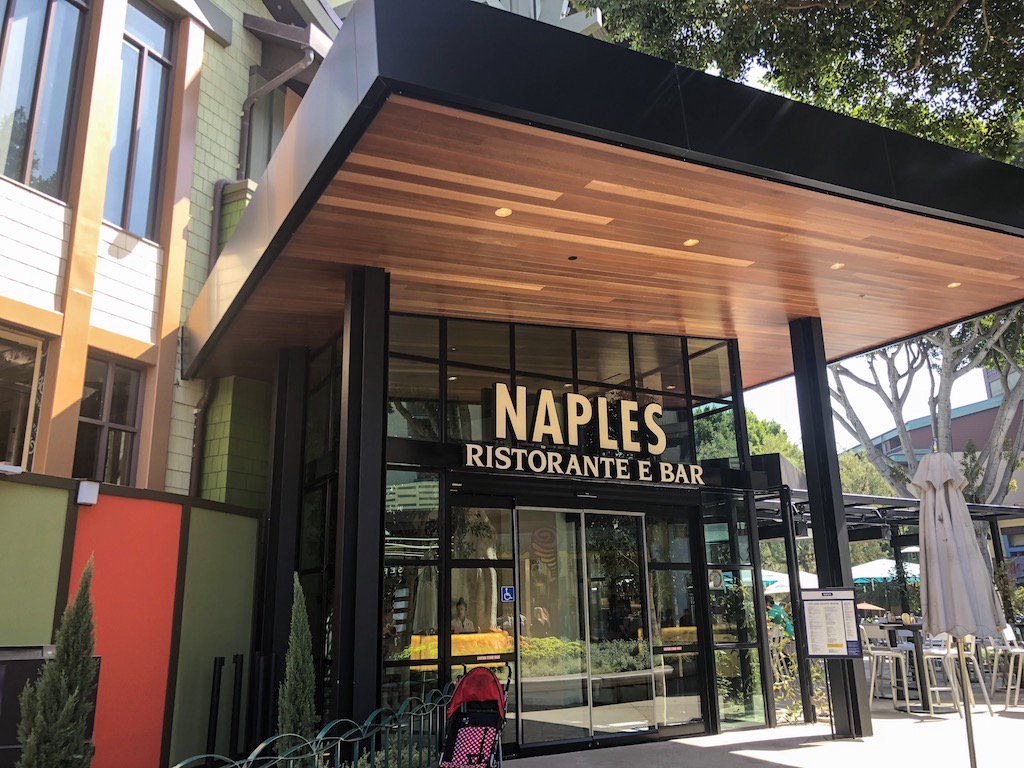 Savor bold and satisfying Italian flavors loved the world over—every dish on the menu is pure perfezione!
Enter one of the premier dining destinations at Downtown Disney District for a pleasing experience in more ways than one. With whimsical décor inspired by Carnivale, Naples Ristorante features an open-air kitchen, impressive wine cellar and spacious, 2-story dining room that offer a feast for your eyes as well as your palate!
Trader Sam's Enchanted Tiki Bar
Mystery, romance and adventure await you at this bewitching tiki bar inspired by the world-famous Jungle Cruise.
A Far-Out Voyage to Far-Flung Lands
Enter a tropical oasis where colorful cocktails conjure mystical effects and you never know what will happen next!
Welcome, brave adventurers, to the wondrous watering hole of Trader Sam, head salesman of the Amazon Jungle. Sam's expertise in concocting head-shrinking potions soon revealed he also had a head for mixology, and his travels far and wide allowed him to amass intoxicating ambrosial ingredients for his heady brews. Head on over and try them for yourself—if you dare!
RESERVE YOUR BLIZZCON 2019 HOTEL NOW


We have a lot of excitement planned for you for BlizzCon 2019, but you'll eventually need to catch some zzz's while you're out here. Unfortunately, we can't let you sleep in the Anaheim Convention Center . . . so it's a good thing that nearby hotels have rooms set aside for BlizzCon attendees at special discounted rates.
Resources
Every BlizzCon, people from around the world gather to celebrate their shared passion for games, learn more about Blizzard's games and universes directly from the developers, cheer on their favorite esports stars through world-class competition, and much more.
BlizzCon Benefit Dinner in Support of CHOC Children's

Benefit Dinner. Attend BlizzCon and join Blizzard employees at a dinner to benefit Children's Hospital of Orange County (CHOC).
For over 50 years, Children's Hospital of Orange County (CHOC Children's) has been steadfastly committed to providing the highest quality medical care to children. Beginning Thursday, November 2 and running through Tuesday, November 7, we're hosting a special online BlizzCon Charity Auction again via eBay, featuring original Blizzard art, unique memorabilia, and other cool collectibles from our games. You have a chance to score awesome new loot for your collection, and the proceeds will benefit CHOC Children's.
If you can't join us in person, the BlizzCon Virtual Ticket is the ultimate way to be part of the planet's most epic community celebration from wherever you call home.
BLIZZCON 2019 CONTESTS ENTRIES NOW OPEN!
Community Night is your opportunity to take stage center stage at BlizzCon and showcase your skill and creativity, whether you're a crack cosplayer, maverick moviemaker, awesome artist, or have some secret epic talent you've been waiting to reveal to the world. It also happens to be one of our favorite nights of the year, and we can't wait to see what you create.
A celebration of epic games and an epic community.