NOVEMBER 3-4, 2023
ANAHEIM, CA
After four years of gathering online–adventuring through Azeroth, teaming up in Overwatch, traversing the fields of Sanctuary, or warming yourself by the fire in the Tavern–it's finally time to gather in person once more. We are happy to announce that BlizzCon will be returning to the Anaheim Convention Center on November 3-4 (PT)!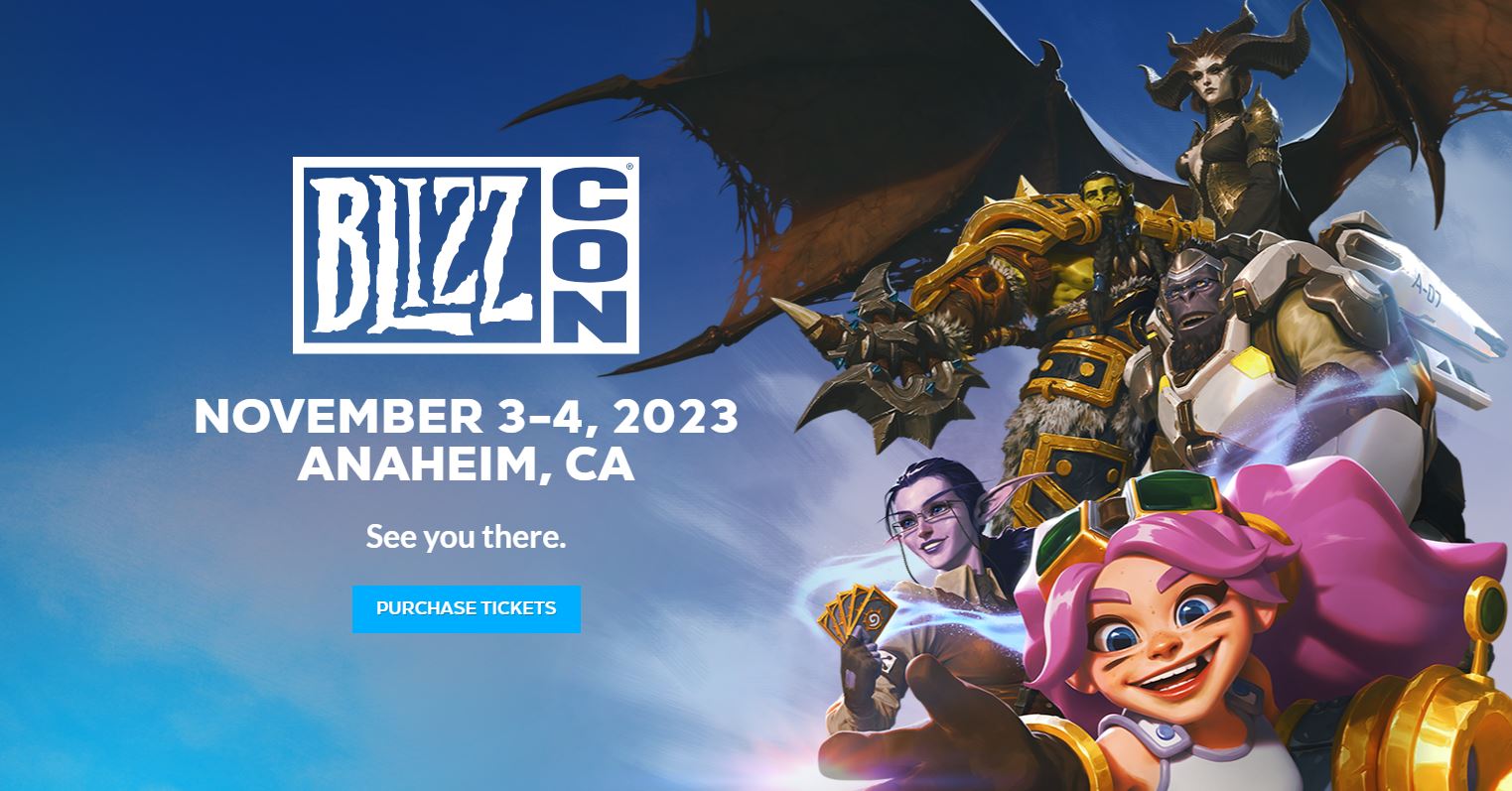 BLIZZCON® 2023: ENSURING AN ENJOYABLE LIVE EXPERIENCE
Join RUIN at BlizzCon 2023!

BlizzCon® takes place at the Anaheim Convention Center: 800 W. Katella Avenue, Anaheim, CA 92802.
Blizzard® is committed to providing an outstanding experience for all attendees at BlizzCon®. We strive for access to all activities—to the fullest extent possible—based on awareness of attendees needs and appropriate planning.
Event Seating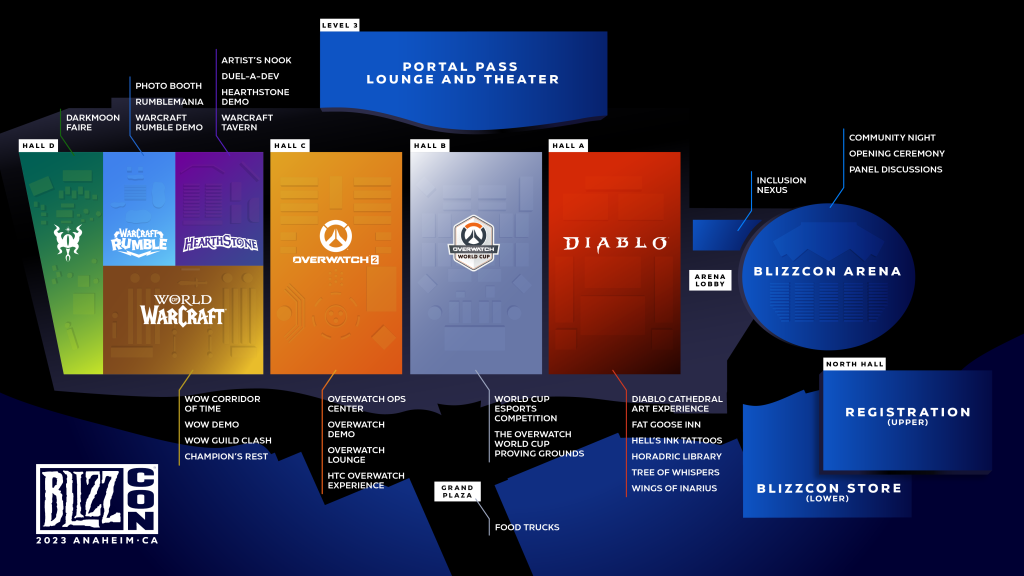 Viewing areas and seating will be available throughout all halls so that everyone can watch the BlizzCon® Arena content. The BlizzCon Arena will have limited seating so please keep in mind that seating is not reserved and will be filled on a first-come, first-served basis. We appreciate your understanding and cooperation in making the event enjoyable for everyone.
BlizzCon Arena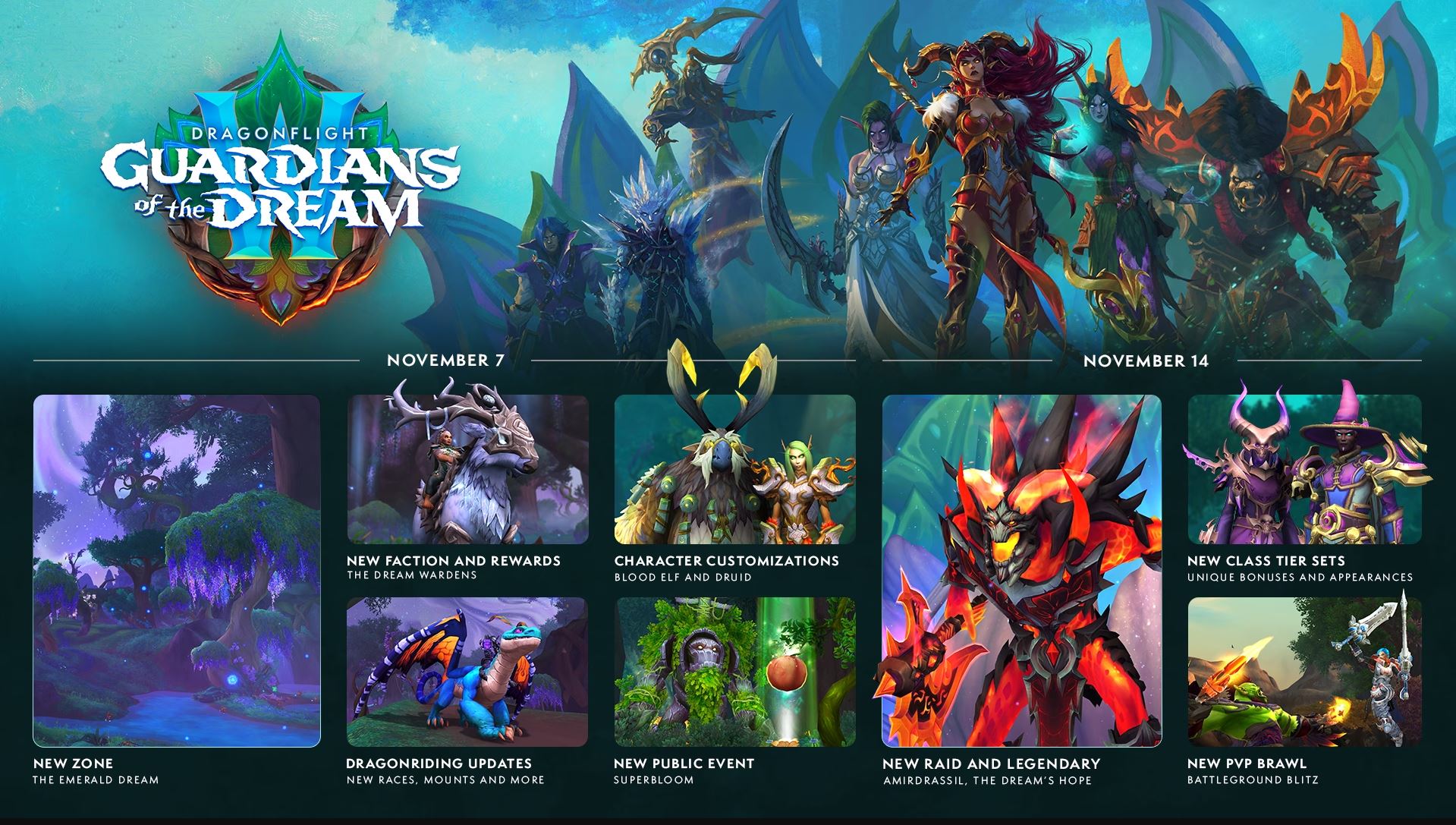 Opening Ceremony
While the Opening Ceremony will be available to watch on screens in every hall, the ceremony itself will take place in its entirety in the BlizzCon® Arena. Due to limited seating, a random-draw system will be used to distribute tickets in advance for a seat to view the Opening Ceremony in the arena – all ticket holders are opted in as default, additional details to come.
Panel Seating & Community Night
All panels, as well as Community Night, will also take place in the BlizzCon Arena, and seating will be available on a first-come, first-served basis. Just like the Opening Ceremony, all panels and Community Night will be simulcast around BlizzCon, as well as live streamed for free to our virtual attendees.
The BlizzCon® 2023 experience extends throughout the Anaheim Convention Center. Be sure to check out:
BlizzCon Arena: Opening Ceremony on the Main Stage along with ongoing panel discussions and Community Night (also simulcast throughout the venue)
Hall A: All things Diablo® including the Wings of Inarius Photo-Op, the Horadric Library, the Diablo Cathedral Art Experience, the Fat Goose Inn, the Tree of Whispers, and Hells Ink Tattoos
Hall B: Wall-to-wall Overwatch® World Cup esports competition in the Overwatch Arena
Hall C: The Watchpoint Gibraltar Immersion including the Watchpoint Auditorium and the HTC Overwatch Experience
Hall D: World of Warcraft®, Hearthstone®, and Warcraft Rumble® including: the WoW Corridor of Time, the Warcraft Tavern, Rumble: In the Machine, the WoW Guild Clash, the Hearthstone Artist's Nook, Hearthstone Duel-a-Dev, and the Darkmoon Faire
Level 3: The Portal Pass Lounge and Portal Pass Theater (requires Portal Pass ticket)
Arena Lobby: The BlizzCon Inclusion Nexus
North Hall: BlizzCon Registration and the BlizzCon Store (merchandise pickup)
• November 3: 10am PDT – 7pm PDT 
• November 4: 10am PDT – 7pm PDT 
Our players are at the heart of what makes BlizzCon great–a place where games are the common ground for connection and friendship. Whether you're coming to hang out with friends you only ever get to see online, celebrating epic moments in the games we love, exploring what's on offer in the convention center halls, or eager to learn what's next for our universes,  BlizzCon is being created for you. It's the community that has always made this event so special, and we can't wait to see you all again.
We'll be back with more details about the show next month including ticketing information, cosplay and other competition details, and more.
For those of you who want to book accommodation now, our hotel blocks are now available.
Whether you'll be joining us in person or online, we can't wait to share what we've been working on and celebrate together. We are counting down the days alongside you!
Stay up to date with BlizzCon and all things Blizzard by following us on Twitter
BlizzCon 2023 Overview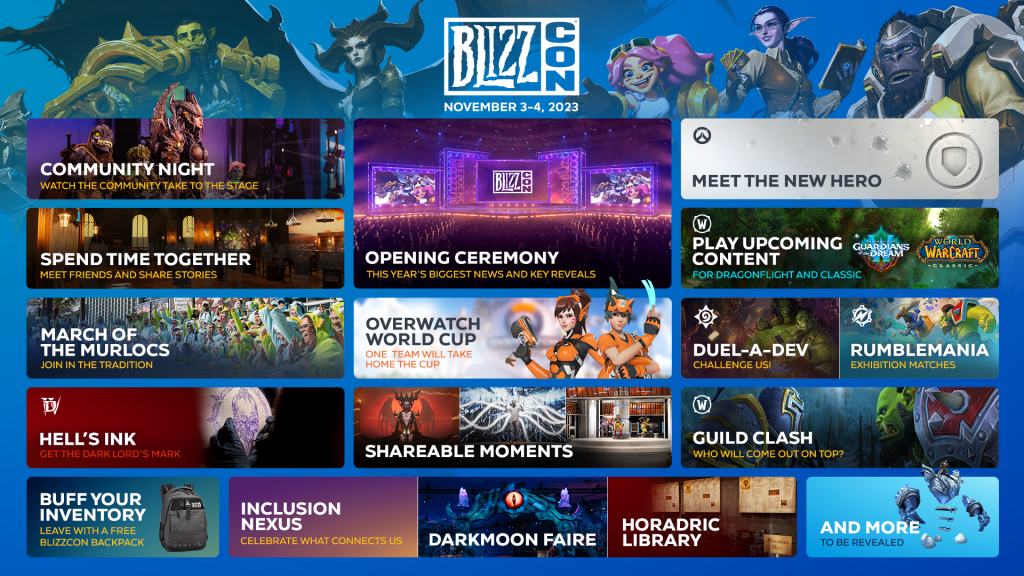 After four years away, BlizzCon® is returning to Anaheim, California on November 3-4! We're so excited to get everyone together again, celebrate our communities, and share what we've been working on.
This year, the goal is to make BlizzCon® feel more experiential than ever before. It will be a one-of-a-kind immersive experience, bringing attendees into the universes of Warcraft®, Diablo®, and Overwatch® with massive installations, art, and thematic spaces where friends can connect. Whether you're kicking back in Azeroth, exploring the mysteries of a dark cathedral of Sanctuary, playing alongside the heroes of Overwatch®, or tuning in from home, we want you to feel you are entering universes alongside your friends as you celebrate and experience what we're building next, and hear from developers all across Blizzard about their vision for our games, their craft, and more.
This is the first time we are building BlizzCon this way, and our vision is that building a giant playground for our communities will allow everyone to create memories, share stories, and celebrate what unites us.
The firstOverwatch World Cup champion of the Overwatch 2 era will be crowned this year, and it's all going down in front of a live audience against the iconic backdrop of BlizzCon! The Top 8 teams will battle it out in single-elimination bracket finals live at BlizzCon. For more information about the OWWC, head to the Overwatch World Cup website.
As we prepare to welcome our community to BlizzCon® 2023 on November 3-4, we're thrilled to share that a third wave of ticket sales will take place on Friday, September 29 at 12pm PDT. Here's a first glimpse into some of the events and programming you can expect in person.
If you can't make it to the show in person, fear not! BlizzCon 2023 will be live-streaming all content in the Main Stage for free on youtube.com and twitch.com, November 3-4 PDT. The show will be presented in English, with subtitled versions available in Spanish, French, German, Mandarin, and Korean. And of course, you'll be able to watch BlizzCon 2023 afterwards as VOD, on your own schedule.
See You There!
As we get closer to November, remember that BlizzCon.com is the official BlizzCon site and your best source of information for everything BlizzCon-related. We'll be regularly updating these pages with more details, so be sure to check back often and follow us on Twitter to stay up to date with further BlizzCon announcements.