Discover the forbidden secrets of Apocrypha and fight to preserve reality in Shadow Over Morrowind, a new Elder Scrolls Online adventure. Source: Bethesda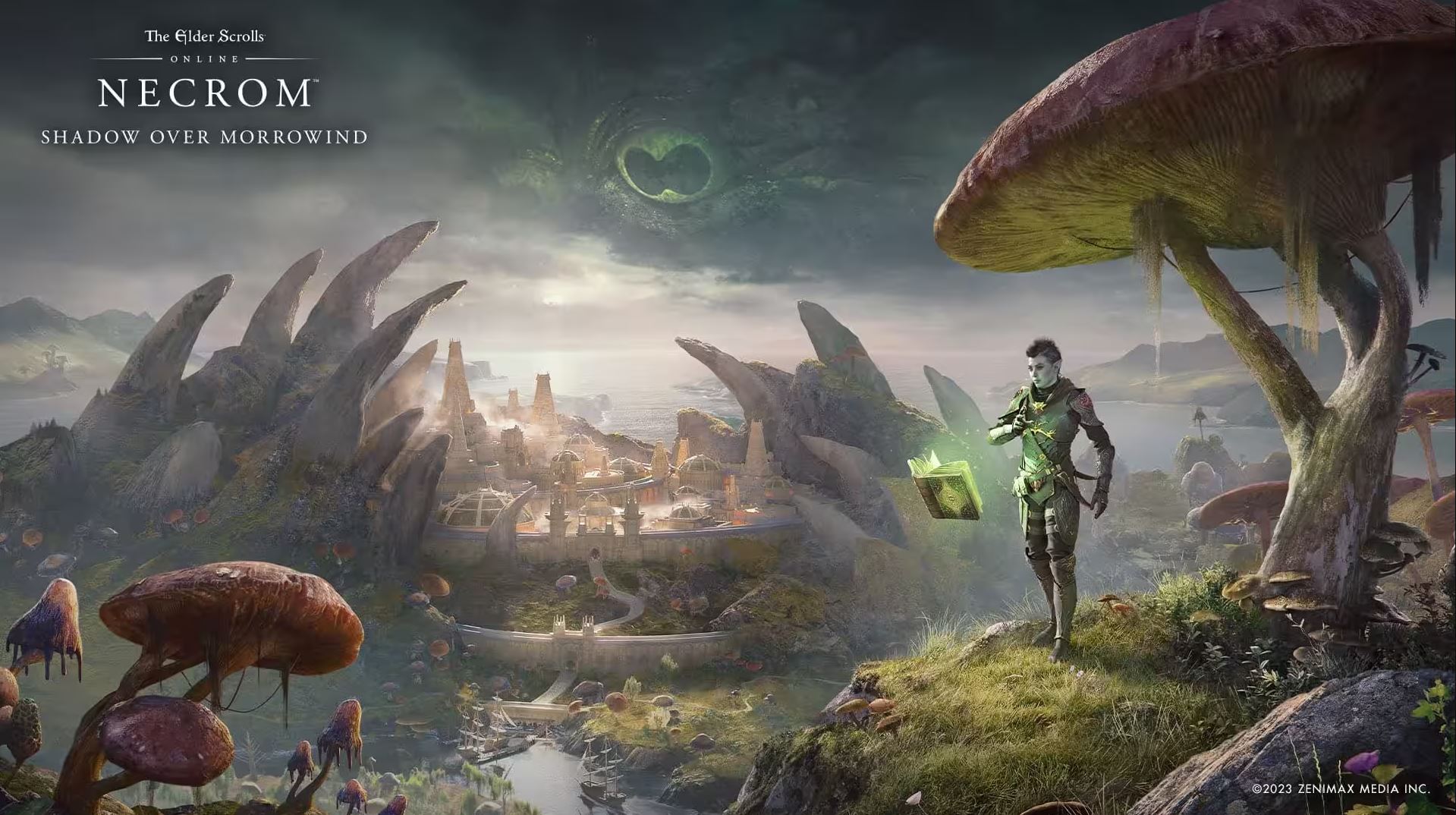 Get ready for a brand-new Elder Scrolls adventure as part of the Shadow Over Morrowind storyline, announced during the 2023 Global Reveal!
ESO 2023 Global Reveal
While all of 2023's major releases will tell unique stand-alone tales, each one will also build upon and expand the larger Shadow Over Morrowind storyline, including:
The Elder Scrolls Online: Scribes of Fate Dungeon DLC
The Elder Scrolls Online: Necrom Chapter
Unannounced 2023 DLC
SCRIBES OF FATE DLC
In the upcoming Scribes of Fate DLC, you can delve into two new four-player PvE dungeons and battle your way past the twisted acolytes of the Scribes of Mora in Scrivener's Hall or contend with the temporal magics of Bal Sunnar. Each dungeon is set to challenge you and your team with Normal and Veteran difficulties (including Hard Mode) and features its own quest and rewards.
SHADOW OVER MORROWIND
The Daedric Prince of Knowledge, Hermaeus Mora, harbors and protects many secrets best kept from mortals and Daedra alike. Now, the One Who Knows' most closely guarded mysteries are threatened by forces unknown and reality itself is at risk!
Beginning with the Scribes of Fate dungeon DLC pack in March, the Shadow Over Morrowind adventure tells an interconnected story across multiple content releases, including the upcoming Elder Scrolls Online: Necrom Chapter and beyond.
UNLOCK A NEW CLASS
Master the secrets and forbidden knowledge of Apocrypha. The Arcanist is a powerful new class capable of destructive, restorative, or defensive magic by channeling arcane energies, ancient runes, and lost tomes of power.
DISCOVER NEW WORLDS
Explore the Telvanni Peninsula, home to towering mushrooms, jagged spires, and the city of Necrom. Behold the forbidden books of the Endless Library and the mind-bending wonder of Hermaeus Mora's Daedric realm of Apocrypha.
UNCOVER LOST SECRETS
Hermaeus Mora holds knowledge too dangerous for mortals or Daedra to comprehend. Now hidden-yet-turbulent powers threaten the Prince of Fate's realm, and if his secret is uncovered, it could unravel all of reality.
A NEW TRIAL: SANITY'S EDGE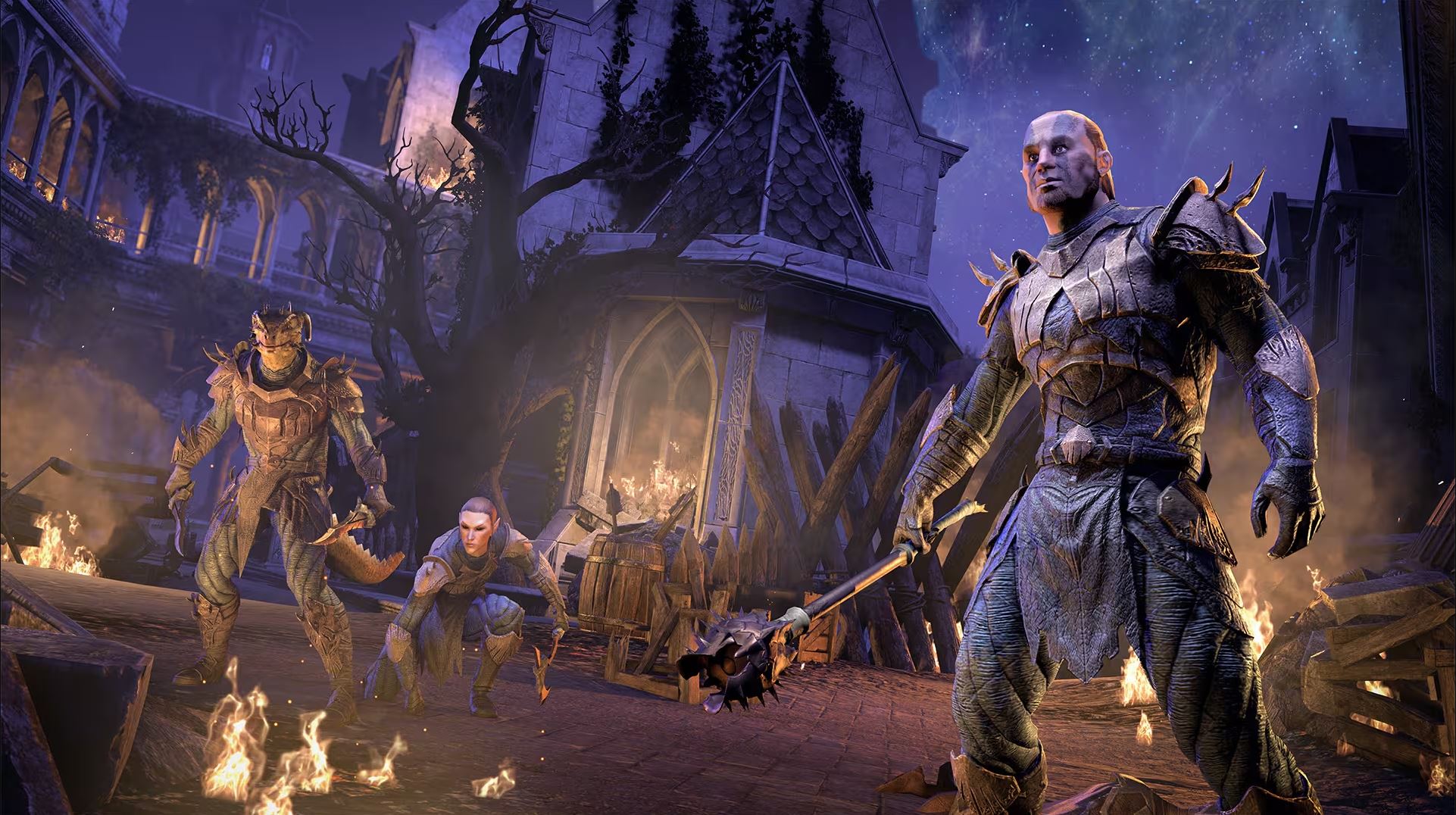 NEW WORLD EVENT: THE BASTION NYMIC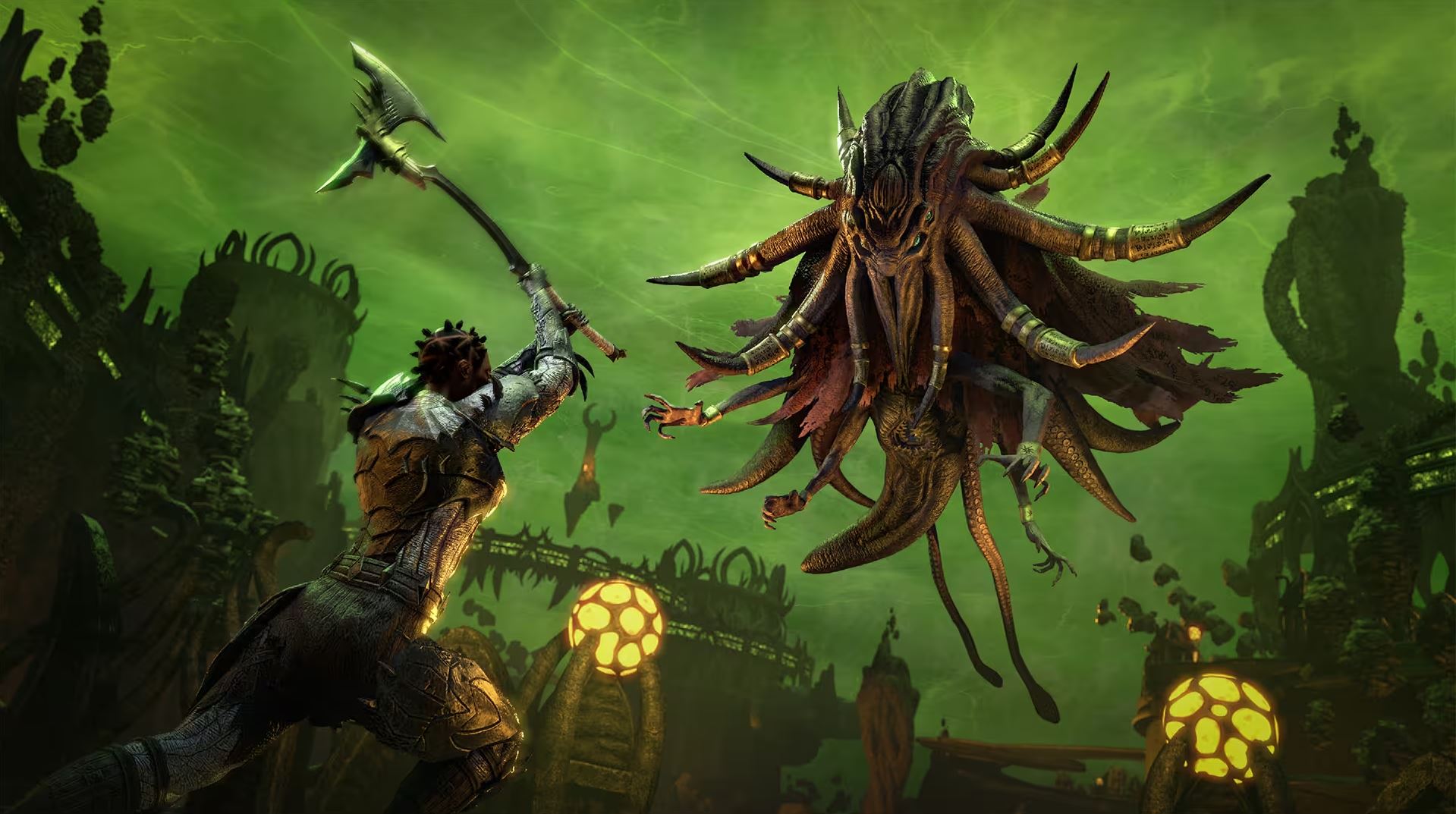 Gear up for a new 12-player Trial, Sanity's Edge. Venture within the tormented mind of a Mages Guild recruit, saving them from a fate worse than death.
Gather your party and work together to overcome challenging boss mechanics, earn Trial-specific rewards, and claim your place atop the leaderboards.
NEW REWARDS: FORBIDDEN BOONS OF HERMAEUS MORA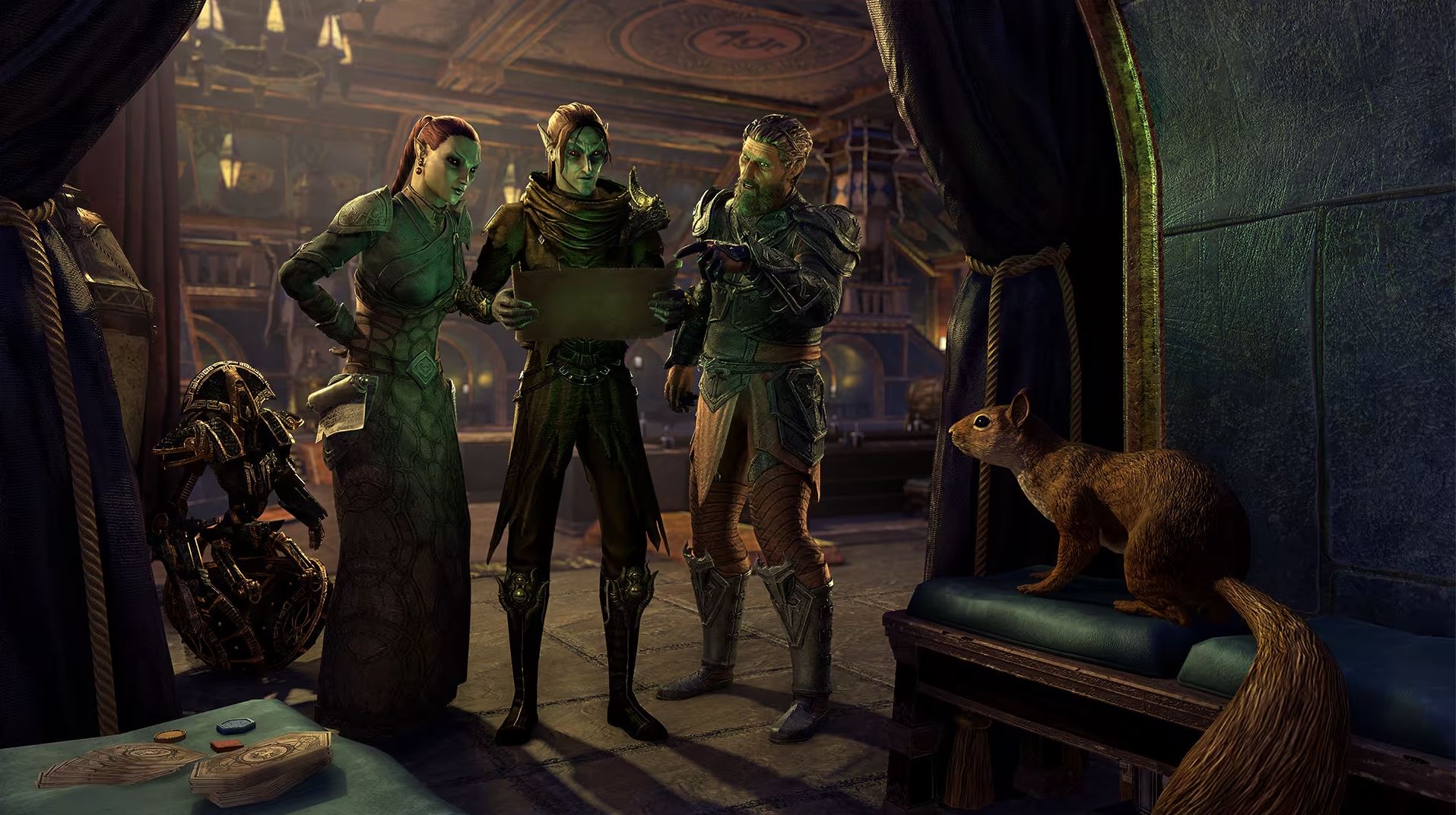 Uncover the secrets of the Prince of Knowledge and earn unique new item sets, collectibles, achievements, and an all-new Tales of Tribute deck found only within the Necrom Chapter.