The Season of the Dragon culminates with Dragonhold, the latest DLC game pack for The Elder Scrolls Online! Venture into Southern Elsweyr, restore the ancient Dragonguard order, and help Sai Sahan put an end to the Dragon threat once and for all. Learn all about the DLC and Update 24 base-game patch in this launch article.
The Dragonhold DLC and Update 24 brings new adventures and improvements to ESO:
A new zone to explore: the lawless region of Southern Elsweyr
An epic new main story to complete
All-new side quests, Dragons, world bosses, and delves
Exclusive Season of the Dragon bonus quests
New rewards, including unique achievements and collectibles
The first wave of base-game performance improvements
And more!
This DLC is free for all current ESO Plus™ members or available for purchase with crowns from the in-game Crown Store. You can read the patch notes for both Dragonhold and Update 24 on our official forums.
If you play ESO on console, don't worry. This DLC and update will arrive for Xbox One and PlayStation® 4 on November 5.
DRAGONHOLD DLC GAME PACK
The Dragonhold DLC game pack brings the year-long Season of the Dragon storyline to its epic conclusion with a new zone, quests, rewards, challenges, and more.
Explore Southern Elsweyr
Decades ago, the once-proud region of Pellitine was devastated by a terrible plague and fire. Those that remain struggle to survive in a world reduced to ruin and beset by bandits, slavers, and worse. Only in the southern capital of Senchal does a small bastion of defenders hold firm against the chaos. However, a rage of Dragons invades from the north, and Southern Elsweyr once again stands on the precipice.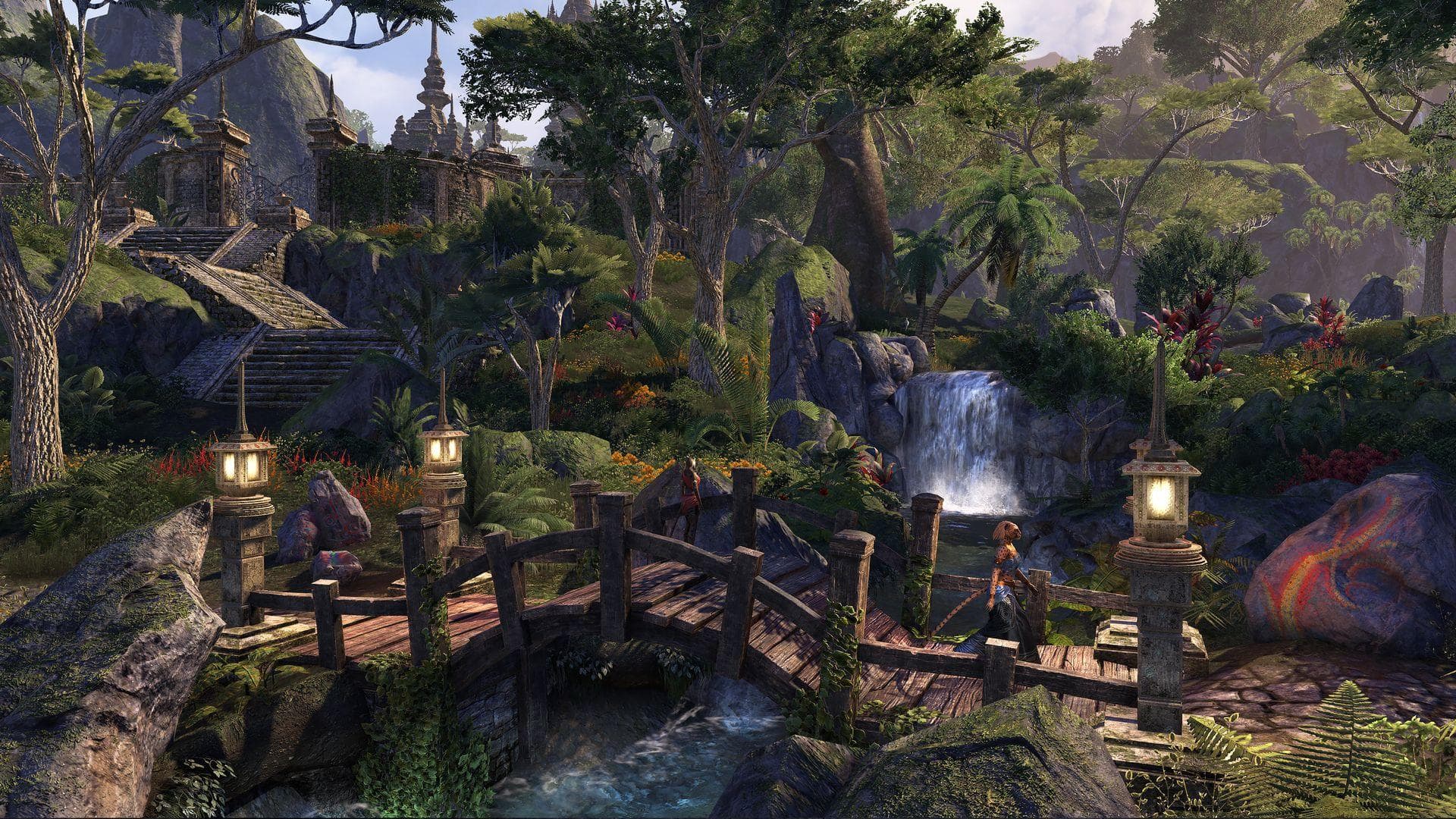 Discover Pellitine's ancient history
In the Dragonhold DLC, you can explore this new zone, uncover its history, and confront its many tormentors. Similar in size to previous DLC story zones, such as Clockwork City or Murkmire, you'll discover tons of unique quests, bosses, delves and more, and journey through a scarred-but-vibrant world full of adventure.
Join Sai Sahan & Restore the Dragonguard
In the Dragonhold main story questline, you can join Sai Sahan as he reforges the ancient order of Dragon hunters known as the Dragonguard. Only if you work together to uncover the secrets of this long-lost organization do you have a chance at stopping an all-new Dragon from once again dominating Pellitine. During your adventures with Sai and his allies, you receive rewards, including new and unique collectibles. You also gradually unlock improvements and additions to the Dragonguard's base of operations.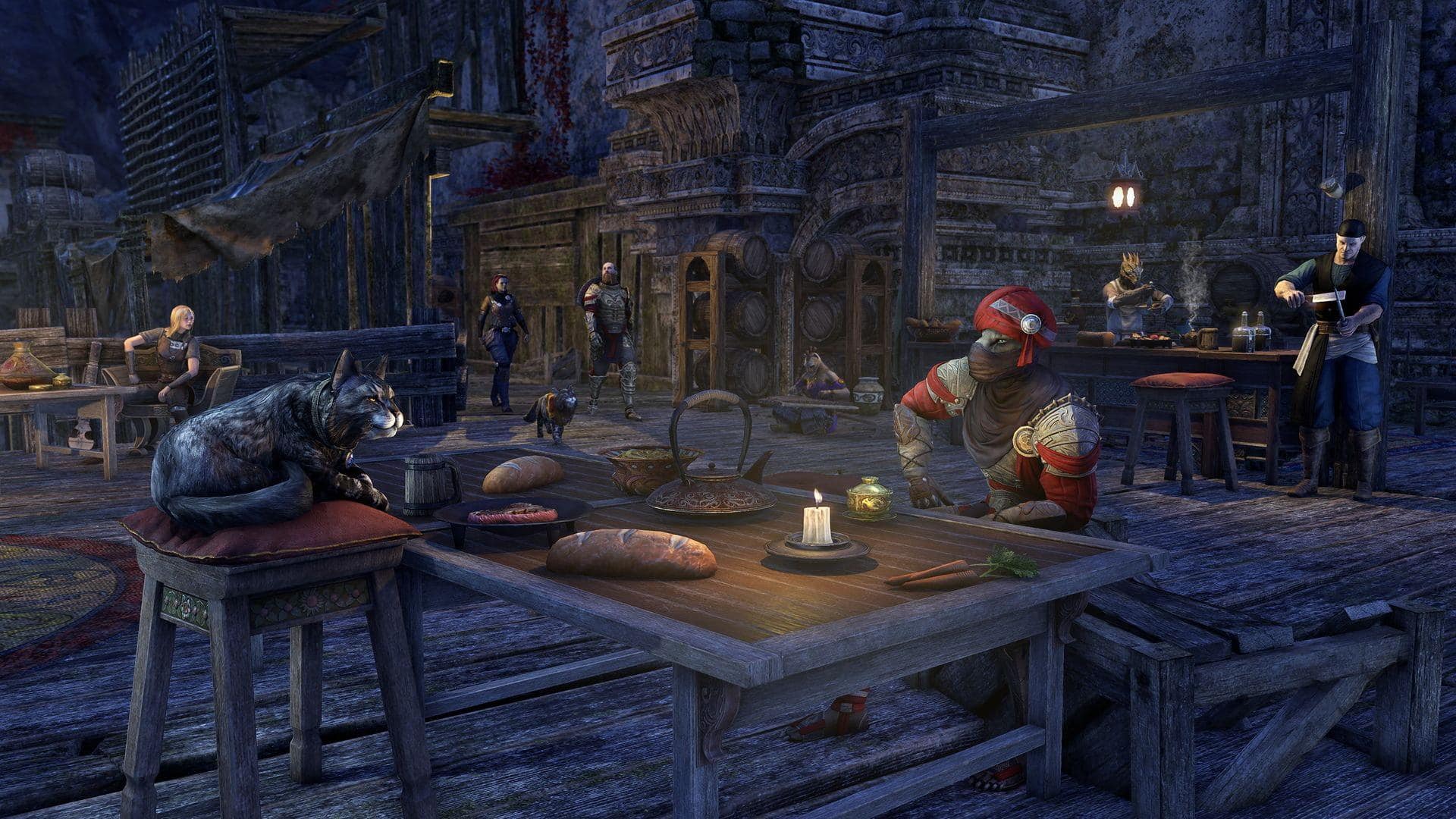 Help restore the Dragonguard
Conclude the Season of the Dragon
Should you complete both the Dragonhold DLC and Elsweyr Chapter main story, you unlock a series of bonus Season of the Dragon quests that conclude the epic year-long story once and for all. The great Dragon Kaalgrontiid was not destroyed during the events of Elsweyr, only delayed.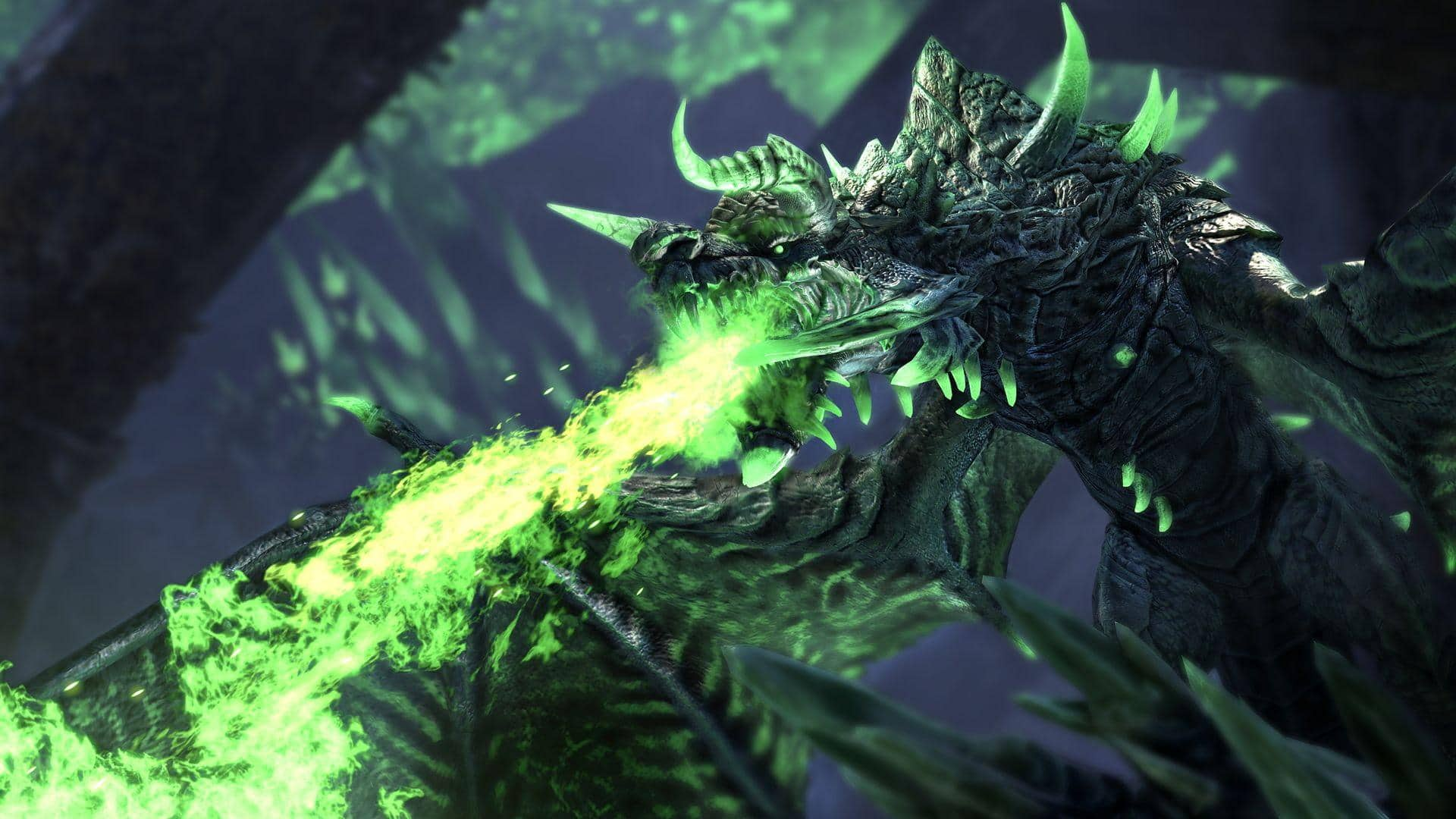 Kaalgrontiid returns in fury
You need all of your might and the help of your most-powerful allies to put a stop to the Dragon's plans before he can change the face of Tamriel forever.
As you venture into Southern Elsweyr, complete quests, and face the Dragon menace, you earn powerful new gear (including three new zone sets and three crafted sets), complete new achievements, and gather unique collectibles including new pets, furnishings, outfit styles, and more. Pellitine's hidden riches await!
PURCHASE DETAILS
The Dragonhold DLC game pack is free for all ESO Plus members and available for purchase for 2,000 crowns from the in-game Crown Store (listed under DLC).
Note that if your ESO Plus membership lapses, you will lose access to the DLC until you renew or purchase the DLC with crowns. You won't lose any items or rewards you earned while you had access.
Dragonhold Collector's Bundle
The Dragonhold Collector's Bundle is also available for 4,000 crowns. This includes access to the DLC game pack, the Legendary Dragon Horse mount, the Legendary Dragon Wolf pet, and five Crown Experience Scrolls. You can find and purchase the Dragonhold Collector's Bundle from the Featured section of the in-game Crown Store.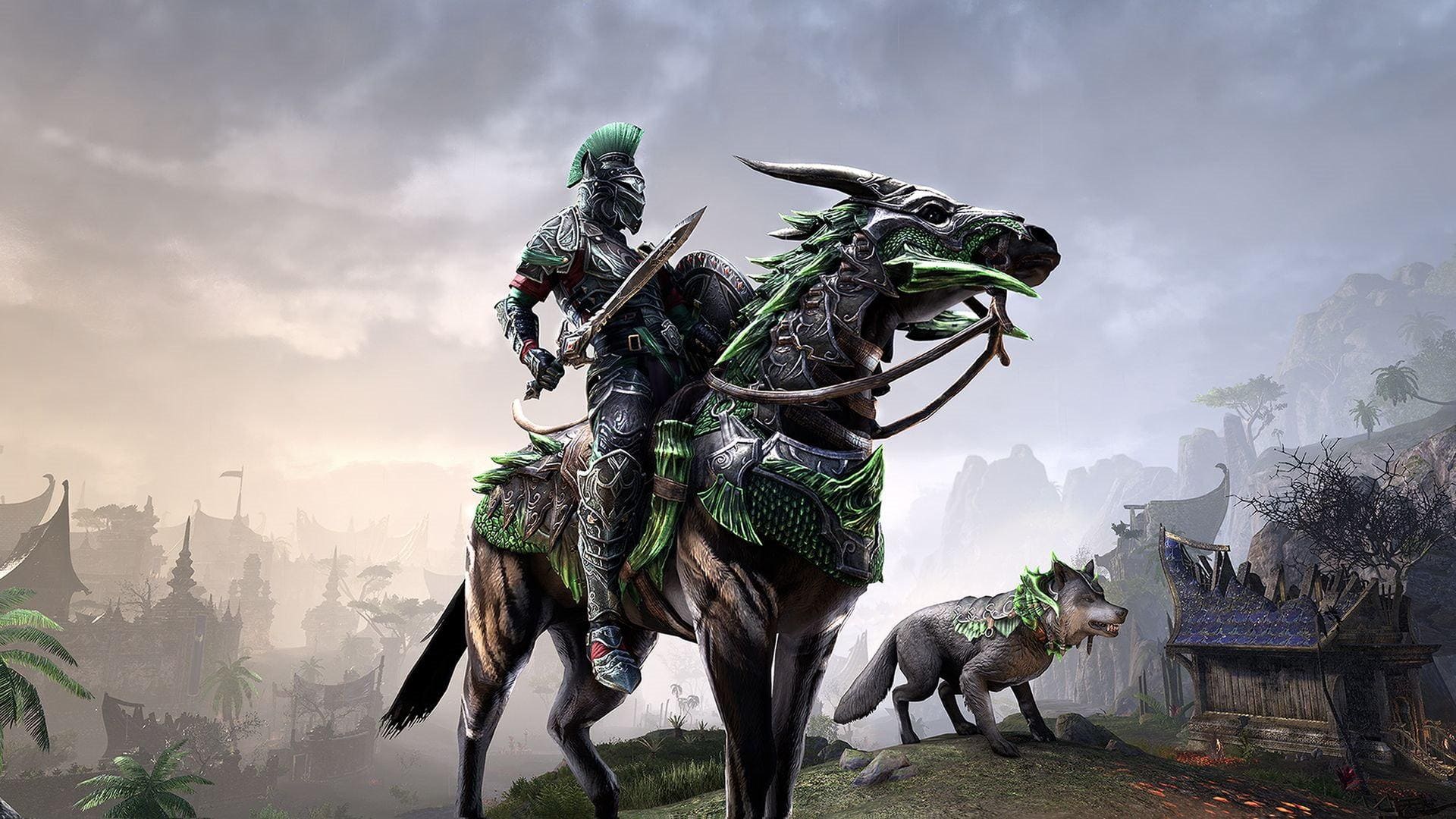 The Dragonhold Collector's Bundle
EXPLORE SOUTHERN ELSWEYR & GET A FREE HAT
Once you have access to the Dragonhold DLC, you can begin your journey into Southern Elsweyr by the following methods:
By teleporting directly to Senchal from your map
By using the DLC tab of the Collections menu and accepting the "The Dragon's Lair" quest from the Zone DLC section
Once you set foot in the new zone, you'll be gifted with the free Topal Corsair Helmet collectible.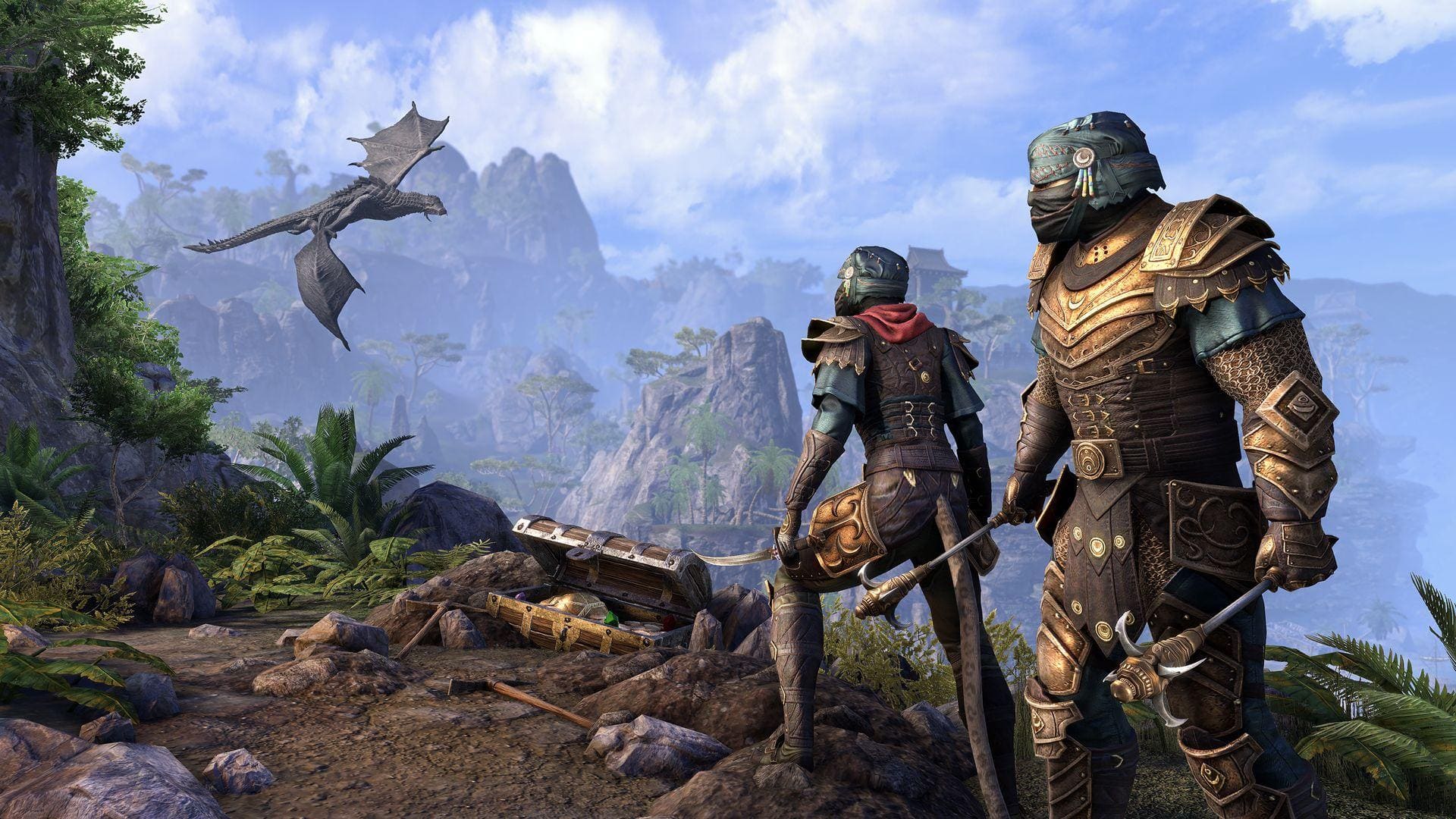 Become a Pellitine pirate with this free hat!
UPDATE 24'S PERFORMANCE IMPROVEMENTS
In addition to the DLC game pack, we've also launched the Update 24 base-game update. This update features a ton of performance upgrades for the base game that improves the experience for all ESO players.
Memory management overhaul
This change fundamentally alters memory use in ESO to reduce fragmentation. What does this mean? It means improved game stability, resulting in reduced instances of crashing or dashboarding. This change is most notable for those who play on base consoles (Update 24 is coming to Xbox One and PlayStation®4 on November 5), but all should see some improvements.
Behind-the-scenes combat ability improvements (part 1)
To lessen server load, the team has been working on rewriting some of the most consumptive combat abilities. While initially this change might not appear to have a huge impact, eventually these improvements will lessen the server load and improve performance during larger combat engagements. Back to Chalman Keep!
Complete rewrite of the Looking for Group system
Finally, the team completely rebuilt the Looking for Group system from the ground up, improving the tool's reliability and speed when queuing for Dungeons and Battlegrounds. This change helps ensure the Group Finder works effectively even when under heavy load.
This is just the start of our proposed improvements to the game's performance, and if you'd like to keep track of everything we're doing to make the game run better, check out this article for monthly updates.
To see everything coming and changing in the Dragonhold and Update 24 patch, check out our official forums.
THE YEAR-LONG STORY ENDS HERE
Dragonhold brings you the lawless region of Southern Elsweyr to explore, an amazing storyline to complete, a host of all-new rewards and gear to collect, and the epic conclusion to the Season of the Dragon year-long adventure. Are you excited to join the new Dragonguard order and finally put a stop to Kaalgrontiid's plans? Let us know on Twitter @TESOnline, Instagram, and Facebook!
The Dragonhold DLC game pack is now live on PC/Mac and is coming November 5 for PlayStation®4 and Xbox One. It is available free with ESO Plus membership or purchased with crowns from the in-game Crown Store.