Diablo® II: Resurrected™ is a remastered version of the quintessential action RPG Diablo® II. Pursue the mysterious Dark Wanderer and fight the denizens of hell as you uncover the fate of the Prime Evils Diablo, Mephisto, and Baal, now in up to 4K (2160p) resolution on PC. Source: Activision Blizzard
Join RUIN in Diablo II Resurrected starting August 13th!
Diablo II Resurrected features
Remastered graphics—monsters, heroes, items, spells, all resurrected.
An epic story told through five distinct acts.
Classic gameplay—the same Diablo II you know and love, preserved.
Updated Battle.net support.
Planned support for cross-progression—take your progress wherever you play.
… and much more!
An acclaimed phenomenon, Diablo® II enchanted scores of gamers with addictive hack-and-slash gameplay and an immersive world. Now more than 20 years later the timeless classic is resurrected.
DIABLO® II: RESURRECTED™ TECHNICAL ALPHA — EXPERIENCE THE LEGEND
Our journey back to this iconic experience is about to begin. We are pleased to announce the Diablo II: Resurrected Single-player Technical Alpha, the first of multiple tests. As diehard fans, we understand that many of you are itching to return to a game so fondly remembered. Still, we are also thrilled to welcome new players to experience this iconic classic, and we look forward to the feedback you all may share. We want to know if we're upholding the authenticity of design with our new visuals and quality of life changes.
"Many moons have passed since I left the town of Tristram behind me. Since then I've tried to forget the terrors I beheld beneath the cold earth, and the twisted nightmares that have haunted my every waking moment. There's something dark within me now; I can feel it, driving me towards the East, assuring me that my salvation lies within the ruins of ancient kingdoms. Though I know the way, I know not what perils will arise to hinder my journey, and as I pass through the first gate, I know that the better part of my soul will remain behind… forever."

— The Dark Wanderer
About two months ago, the legacy of the Dark Wanderer was renewed in all of us when Diablo II: Resurrected was announced at BlizzConline. One of the most popular PC games of all time (and its expansion, Lord of Destruction®) is making a modern resurgence into our lives. We can't wait for you to see the fearsome demons, brave adventurers, and the world of Sanctuary completely remastered in up to (if compatible platform and equipment is present) Ultra High Definition 4K (2160p) graphics on PC and consoles; while also having the ability to look through the lens of nostalgia by a press of a button.
Lord of Destruction Returns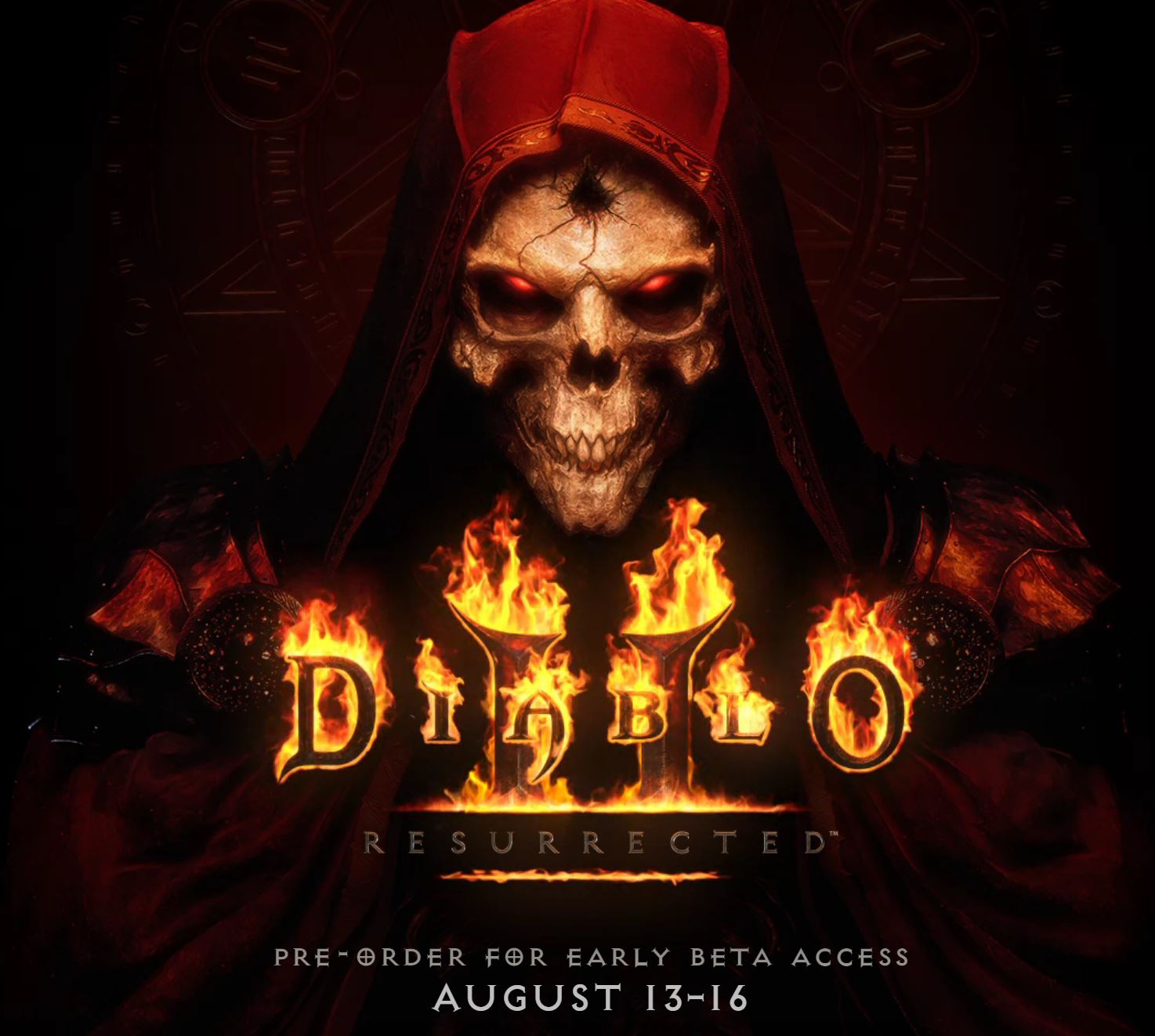 Diablo II: Resurrected includes all content from both Diablo II and its epic expansion Diablo II: Lord of Destruction®. Battle your way through icy caverns, horrific tombs filled with undead abominations, and frozen wastelands to the frigid summit of Mount Arreat and stop Baal, the Lord of Destruction. Raise hell with two Lord of Destruction playable classes—the cunning Assassin, master of traps and shadow disciplines, and the savage Druid, a bold shapeshifter and summoner who commands primal elemental magic.