THE JEWEL OF THE WEST PACK BRINGS AQUILONIAN GRANDEUR TO CONAN EXILES
Dear exiles
In the Imperial East Pack we looked eastward and brought architectural styles, weapons and armor from the land of Khitai back with us to the Exiled Lands. For our second DLC we're journeying westwards, to the powerful kingdom of Aquilonia, where Conan himself is destined to one day lead a rebellion and become king.
This DLC will be available for purchase in early August.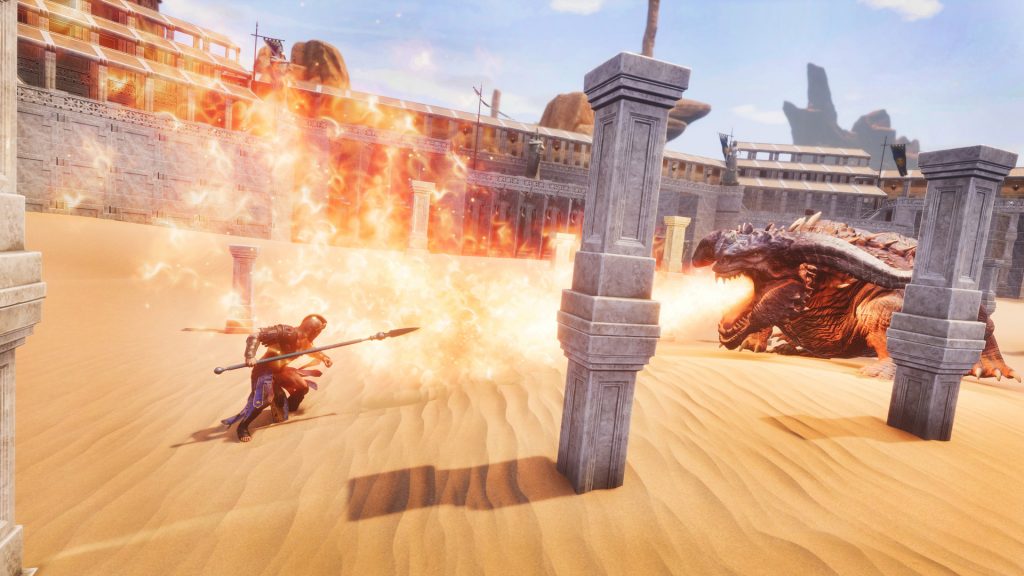 Much like its predecessor, the Jewel of the West Pack will add a slew of new content to Conan Exiles. Build exclusive new houses and settlements with a complete set of Aquilonian building pieces. Build with building pieces sheathed in smooth marble to give your structures a grandiose look only matched by those found in the great western jewel itself.
New placeables like great statues, clay braziers and soft, silken divans will bring the spirit of Aquilonia's bath houses and merchant palaces into your homes in the Exiled Lands.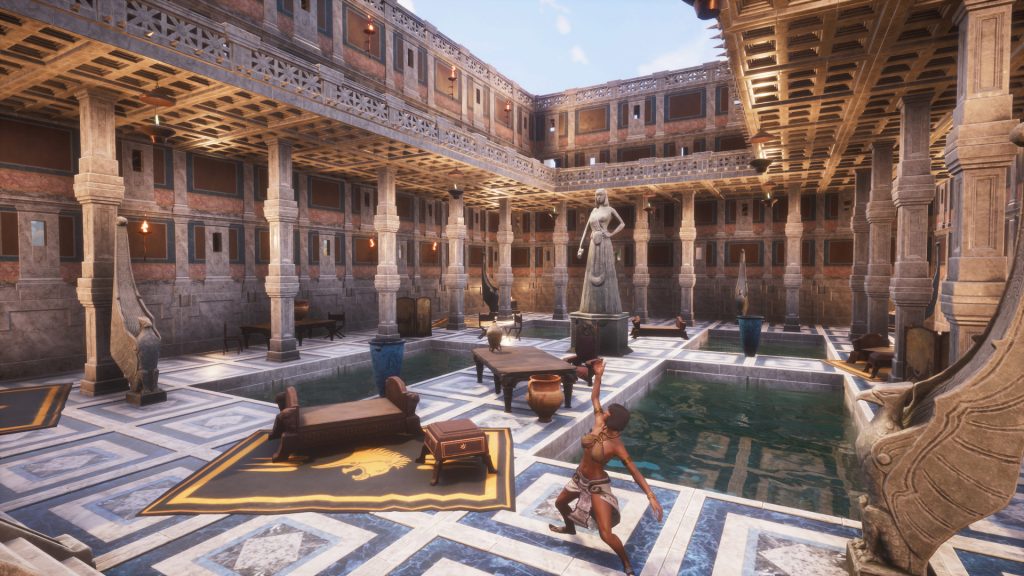 Don three new armors inspired by Aquilonia's soldiers and wield fierce weapons like the lion-headed Aquilonian Mace or crush your enemies' skulls using the Aquilonian Warhammer.
Jewel of the West Pack contains:
39 new Aquilonian building pieces: A full set of building pieces with the same stats as existing tier three.
15 new armor pieces in three sets, such as the Black Dragon armor: Light, medium and heavy sets with an epic end-game version of each.
9 new weapons in one Aquilonian weapon set: Same power as iron weapons with an epic end-game version of each weapon.
5 new Aquilonian warpaints: Decorative warpaints symbolizing, for example, rule and bravery.
25 new placeables, such as the harp and councilor chair, craftable in the Aquilonian Artisan station.
All the new content from Aquilonia is exclusive to this DLC. The new items do not give any in-game advantage in power, as all items have comparable stats to existing items.